Pocong Buster King APK 1.6.3.0
Download Pocong Buster King APK Latest Version free for Android. Rid the world of the Pocong outbreak with various weapons.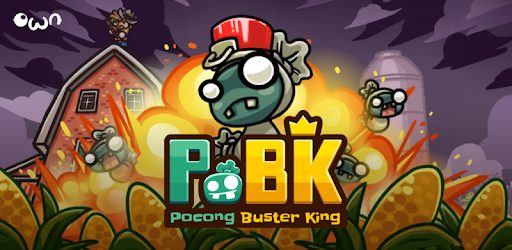 If you thought this game was the latest version of Plant versus Zombies – believe us, you are not alone. This is, in fact Pocong Buster King: A mobile game stemming from the Own Games Developer that turns Pocong as a target shot. Released in September 17, 2020, where up until now, has been installed by more than 100,000 different users.
What is Pocong?
Pocong are a native species of Indonesian ghosts. These ghosts are the souls of a dead persons trapped within their white shroud.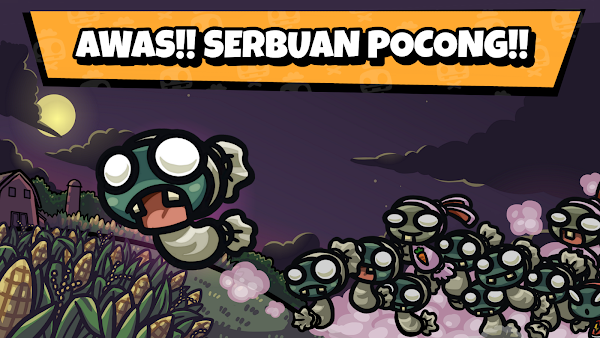 Developer
The Own Games is a Game Developer company based in Bandung Indonesia that is quite experienced in making two-dimensional games. The previous game, called Tahu Bulat, was very popular in the Indonesian market. And so, it is only natural that Pocong Buster King, which was just released in September 17, 2020, will be directly targeted among the Indonesian gamers.
How to Play it?
Just tap your screen to play this game. You can change your various weapons and defenses. The success of your playing this game depends on your accuracy in shooting the Pocong who try to get close and strike.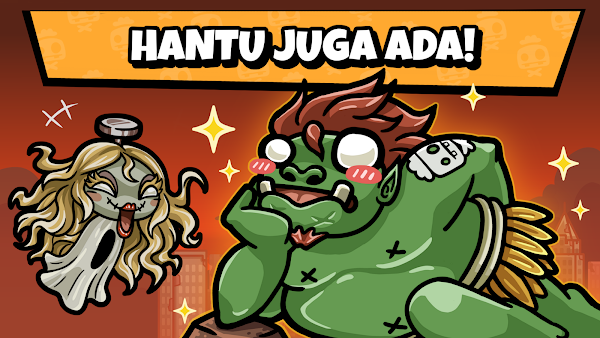 POBK combines action, arcade, and idle games in one. A blend of horror, humor, funny, silly, and thrilling gets you instantly hooked into the gameplay.
When you try it for the first time, you're informed of the 2020 Pocong outbreak spreading throughout the world. Even arriving in America, and currently in the middle of a corn plantation.
The more your level increases, the more you'll find the Pocong with various costumes such as wearing a rabbit costume, ninja headbands, and so on. The costumed ghouls will eventually be added into the dictionary.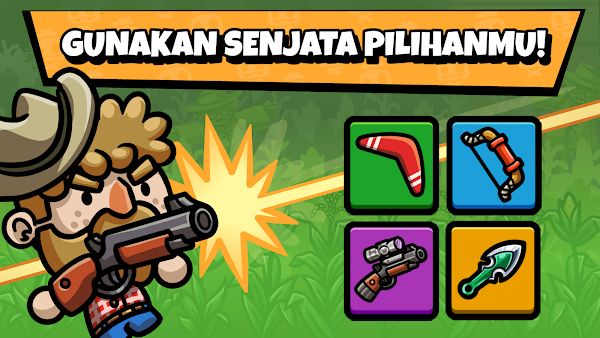 Besides Pocong, at some level, you will also be fighting with several native Indonesian ghosts such as Kuntilanak with its perforated stomach, Buto Ijo, etc. As the enemies grow in numbers, you are required to build a defensive fort with various materials.
Graphics
For those of you who are interested in arcade games, you should try this one. With their experience, the developers have succeeded in making un-boring two-dimensional experiences. They've managed to blend out the proper visual-audio combination.
Each character shows its own characteristics. So you'd always wonder in your mind, what other faces would soon emerge?
Sound
The background audio is typical of Indonesia at night with the sound of the wind, scraping leaves, crickets chirping, and the occasional hoots of owls. Even though it sounds scary, it's rightly called a funny and unique game because the developers collaborate to provide the voices with funny visuals.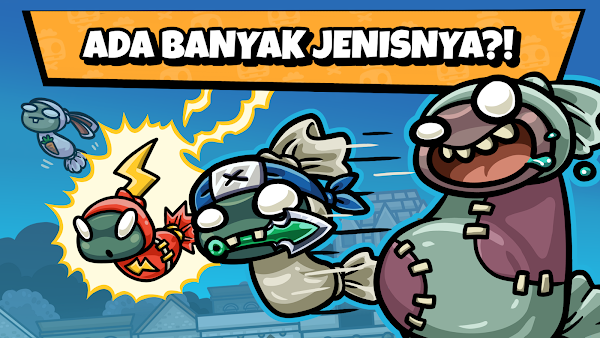 The sound effects produced are unique, such as the sound of Pocong's jump and the whirring of bullets being thrown. Also, when you tap the start button, you may be a little startled by the thunderbolt sound that indicates the game is beginning.
Language
Unfortunately Pocong Buster King still uses Indonesian languages. No language settings are present to replace this. But it's okay, because of its ease of use, you can continue to play it even though you aren't fluent in Indonesian.
Pocong Buster King APK Free Download Features - No Ads
You can also make the Pocong Buster King APK latest version as one of your installation options. Of course, in the version, you would get something that you wouldn't get in the original version.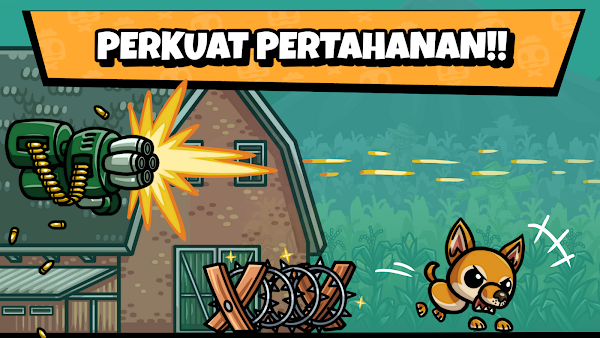 Also, you will get unlimited gold and diamonds. Both can used for:
Unlimited gold : You can use it to buy weapons, upgrade weapons and increase the abilities at your disposal.
Unlimited diamonds: You can use it if at any time you lose and have to replace your lost life.
No Ads