Super Sus APK 1.24.18.3
Are you into party games? Try Super Sus APK and enjoy unique gameplay. This is a unique game where ten players can play as a space crew or an impostor.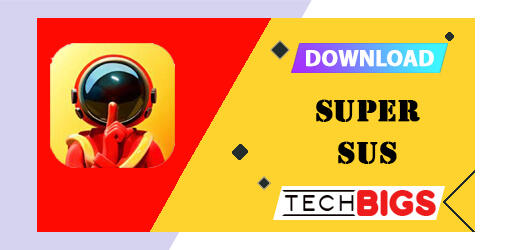 | | |
| --- | --- |
| Name | Super Sus |
| Updated | |
| Compatible with | Android 5.0+ |
| Last version | 1.24.18.3 |
| Size | 145 MB |
| Category | Action |
| Developer | GAME ADVISER |
| Price | Free |
Download Super Sus APK – Impostor Game
You can enjoy so many fun and unique games right now that will let you have fun. If you're someone who loves playing games that lets you play with others, then you can download so many today.
There are all sorts of games that let you enjoy your time playing with others. There are many multiplayer games today, but Super Sus is a unique party game to enjoy. This is similar to Among Us in a lot of ways!
Each match consists of up to 10 players in this game, and one or more random players are the imposters. The role of the crew members is to complete tasks as there are 20 unique roles to play.
There are three factions in the game, and you can choose which role you want to play. There are so many fun things that can happen here as there are also meetings in which players can discuss who the impostor is!
Fun Party Game
If you're a fan of games that let you play with others, there are many multiplayer games today. Almost all mobile games today provide a multiplayer experience for everyone to enjoy. There are so many exciting games to play right now which will let you have fun with others.
If you enjoy these games, you can download so many games today like Super Sus. This is a new game that gives Among Us a run for its money!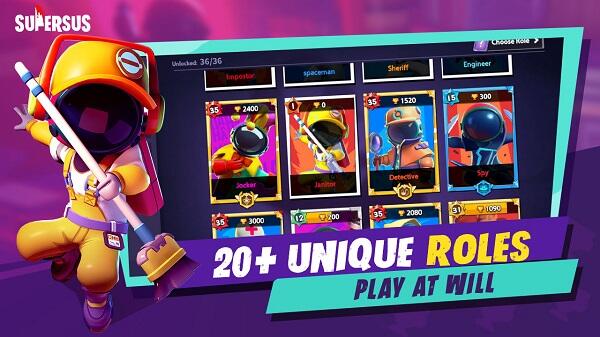 Although it's similar to Among Us, it has unique graphics that separate it from others. The realistic graphics coupled with the different roles that you can take in here makes this one so exciting!
This is the perfect game to play for people who want to enjoy a unique Among Us experience. Here, you can play with nine other players in a match, and you'll be given a unique role randomly. There are many enjoyable games today, but this one is unique.
You can team up with your friends here and play! You can chat with others and even use your voice to discuss.
Super Sus Highlights
There are so many exciting and attractive games today. But Super Sus takes multiplayer to another level.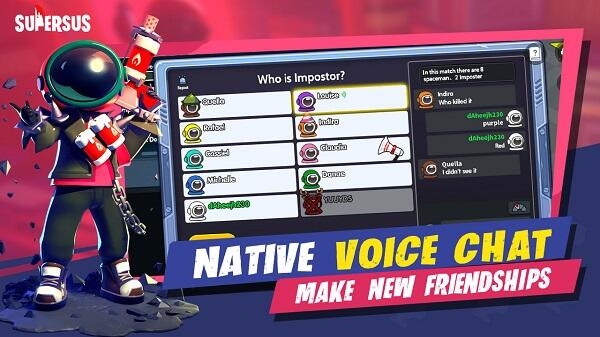 Exciting multiplayer – You can enjoy so many games today which will let you play with real people. These are called multiplayer games, and they allow people to have fun wherever they are.
Multiplayer games are fun and exciting since they allow you to partake in an exciting environment with unique roles and exciting gameplay. If you're tired of Among Us and want to experience something new, then you can download Super Sus now and enjoy! This is similar to Among Us, but it's got a lot of new qualities.
The most notable difference between this game from Among Us is the realistic 3D graphics. Everything in this game looks more refined and exciting, unlike the original one.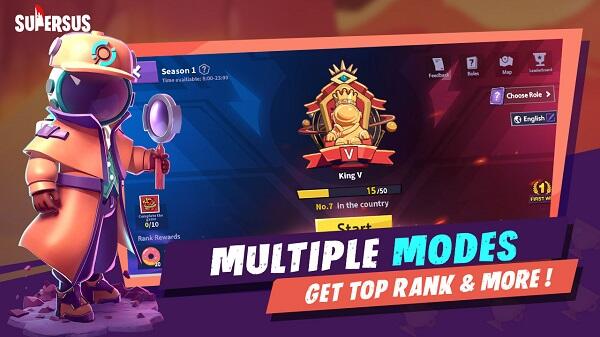 The game looks more high-tech, and it's one that you can easily understand even if you're a beginner. There are 20+ roles to enjoy here as each one has unique skills that you can use. You can also randomly take on the role of the impostor who needs to eliminate the crew members.
20+ Unique roles – If you're someone who loves to work on a unique role, there are so many exciting things you can do in this game. Here, you'll be able to have fun as you pick the best role for you. You can use many skills
But when it comes to the general roles, there are only two: the crew and the impostor. As a crew member, you need to complete the tasks to keep the ship afloat. The impostor, on the other hand, is responsible for eliminating everyone without getting kicked out!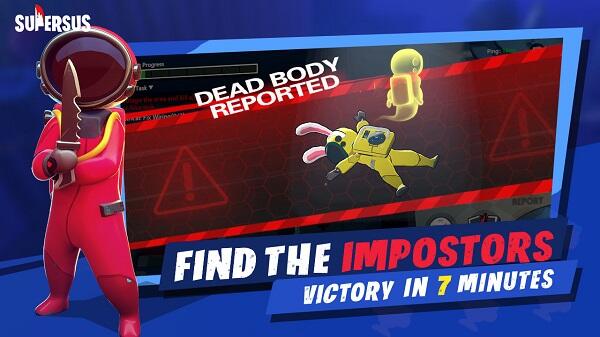 Multiple modes – There are many modes to enjoy in this game today! There's the classic mode where you can play with random roles. There's also the Lite Mode, where there are only space crews and impostors aboard.
There's also the game where you can play with a sheriff, jocker, and engineer in this game. There's also the Doctor and Spy mode. As you can see, you can enjoy so many unique modes and roles here! There are also different trophy requirements for each mode.
Voice chat – Like in the original game, you can voice chat here during discussions. You can also use the chat and other shortcut buttons to voice your opinions.
Download Super Sus APK – Latest version