Plague Inc APK 1.19.10
Are you someone who's not afraid of challenges? In Plague Inc, you'll need to infect the whole world with a virus! Can you infect the entire world today?
The world has seen many disasters over the past four and a half billion years that it existed. There have been plenty of challenges that humanity has faced over the millions of years that it has existed.
We've seen many calamities, epidemics, and disasters befall upon us, but we've survived throughout. Now, we're currently facing a pandemic that's plaguing us worldwide. So, if you want a timely game to play, Plague Inc should be the top choice.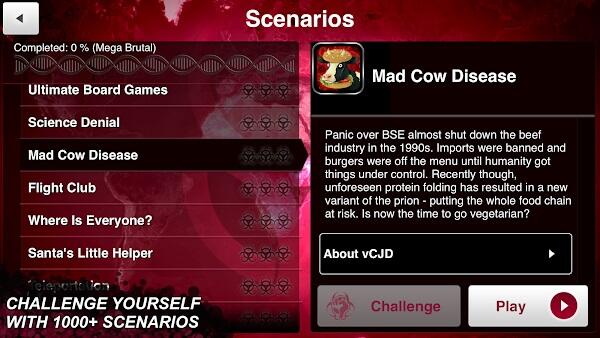 Although this game is controversial, especially since we're currently facing a pandemic, it's been around for years. But ever since the pandemic, a lot more people have started playing the game.
Here, the premise is simple: to try and infect the whole world with a deadly pathogen. You'll play the role of an infector as you'll strategize where to put the virus here. You'll then be able to use various types of diseases and simulate an outbreak.
Infect The World with Plague Inc
There have been tons of diseases and disasters that humanity has faced in its years of existence. Even though we've met many challenges, we've always survived through them all as we're all still alive.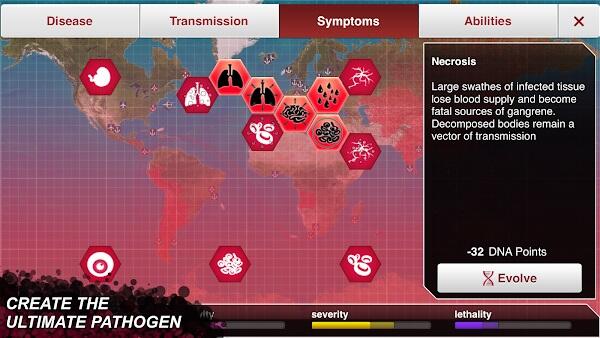 So, if you're curious about how a virus spread, then now is the best time to play Plague Inc. Here, you'll be able to infect the whole world as you spread a pathogen and start a pandemic. This game is an educational one in which you'll learn a lot about epidemics!
Here, you'll be able to infect as many people as you can through a pathogen that you'll release. Once you remove it in a country, it will spread as many airplanes and ships pass through it daily.
You can then evolve the virus to infect more people and strategically spread the virus all over the world. The goal is to infect 100% of the world's population, which is easier said than done.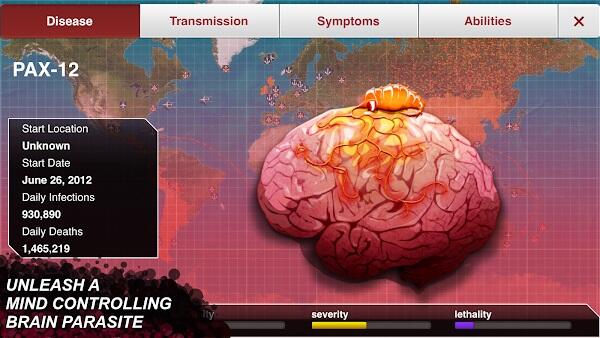 There are many types of diseases that you can use here, and you can employ various strategies with each one.
Highlights of Plague Inc
The world is currently in a pandemic, and what better time to play Plague Inc than now! Here, you'll learn a lot about pandemics.
Infect the world – There are many types of simulation games to play that are enjoyable right now. But if you're not afraid to try something new, then you'll find some unique and dark games today.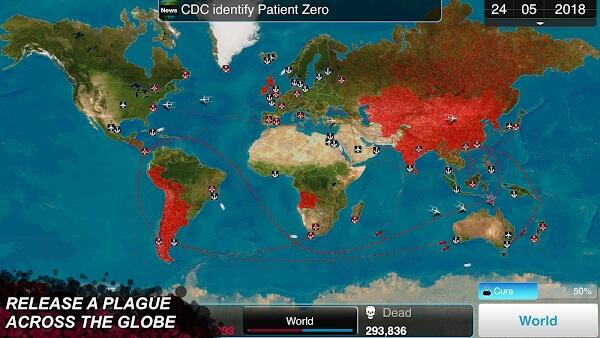 There are so many eye-opening mobile games that are available in the Google Play Store now. If you're someone who loves to play one, then you should try Plague Inc. This is an award-winning game that has been popular for more than five years now.
It's currently trending since we're facing a real pandemic all over the world now. Here, you'll be able to infect the whole world with just a single pathogen that you'll spread. It's entirely up to you on what country you want to start the spread!
There are over 50 countries to infect here, and you can upgrade your virus as you play. Infect as many people today and have fun with realistic gameplay. There's also an expansion pack that you can enjoy now!
Use 12 diseases – You can infect the whole world today with just a single virus. You can use 12 different diseases here with other characteristics. Each virus is unique, and you can master them today to infect a lot of people.
In this game, you'll be able to infect one person, and the spread will start as long as you choose a crowded place. There are many things to consider as well as people will begin to defend themselves against the virus!
Upgrade – In here, you can upgrade the virus to become resistant to cold, heat, and others. You can also upgrade its transmission trait to help the plague spread more rapidly.
You can do all sorts of upgrades, and you'll learn a lot about the virus here. You'll be able to see the symptoms, abilities, and overview of the virus here!
50+ countries to infect – In this game, you can infect real cities all over the world. There are more than 50+ countries that you can infect today.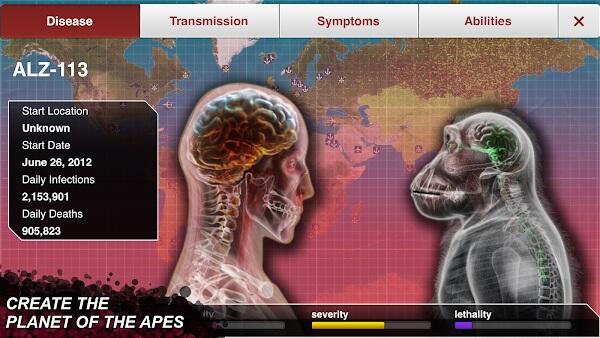 You'll be able to select which one you'll start at, and you can freely see the lockdowns and various defenses that the people will create.
Save the world – Since this game is controversial and dark, you can still enjoy it! An expansion pack allows you to save the world from stopping a deadly plague instead of infecting it!
Download Plague Inc APK
If you're ready to infect the world, download Plague Inc now and try to complete the game.