Cooking Diary APK 2.21.0
Download Cooking Diary APK – Latest version – Free for Android and become the best restaurant manager of all time. Try to cook food and be the best!
Cooking games are everywhere! A lot of people love food and cooking food! That's why there have been countless movies, shows and even games dedicated to the cooking genre. If you love cooking, then you'll love this game!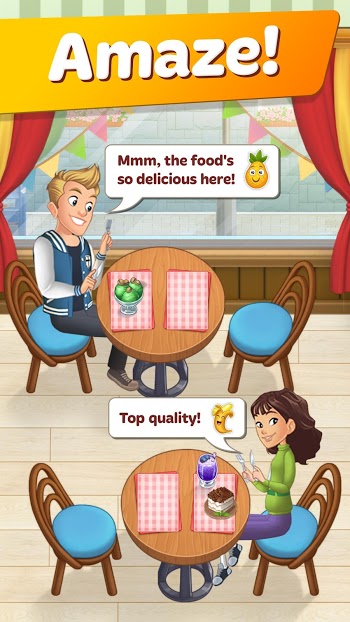 Cooking Diary is a cooking simulation game developed by MYTONA which has over 10 million downloads in Google Play Store! In this game, you'll become the chef of your own restaurant! You'll take the place of your grandpa where you'll become the head chef and try to save the restaurant. You'll be in charge of creating dishes according to the customer's orders. But more than that, there are plenty of things to do in this amazing game! Read on to learn more.
What is Cooking Diary?
Cooking has always been an interesting subject for most people. We humans love to cook as evidenced by our ancestors. And as technology became more and more advanced, so did our cooking. However, there are still aspects of cooking that can't be captured by machines. This is why cooking is still a subject for most today. If you love cooking, then you'll love this game!
Cooking Diary is a game that has been downloaded over 10 million times in Google Play Store. In this popular game, you'll be taking over your grandpa's restaurant as the head chef who will make sure that every customer will leave satisfied. In this game, you'll need to cook hundreds of different dishes and recipes, open dozens of restaurants, and amaze many people! You can also make friends with different pets of all kinds! Lastly, participate in various cooking tournaments to make your name known in the whole world! Read below to learn more.
Features of Cooking Diary
Cooking Diary isn't an ordinary cooking game. This game is much more than just the cooking aspect itself. In this game, you're going to manage multiple restaurants, make friends and participate in different tournaments. Here are its features:
Cook dishes – In Cooking Diary, your main task is to cook for the customers. Each customer will have their own order that you need to meticulously follow correctly. Failure to do so will result in some angry customers and ruined reputation. But if you can cook well, you will earn more money and more customers! And as you expand, you'll have more dishes to prepare on the menu so you can serve more customers.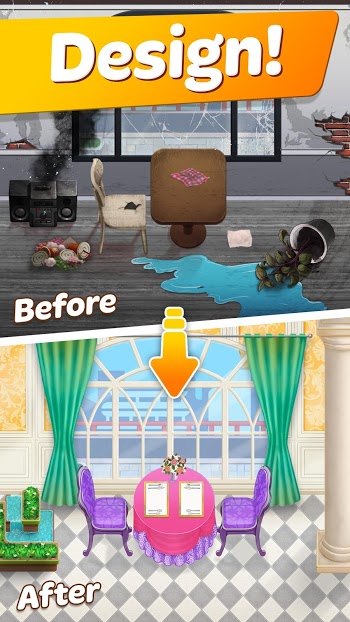 Manage dozens of restaurants – In real life, we know that many branches are the sign of a restaurant's prosperity. In Cooking Diary, it's the same! You'll start with one restaurant and gradually create more as you progress. You can open dozens of restaurants around Tasty Hills that you can decorate to your preference as well. It's up to you on how you'll manage but you need to in order to keep up with the demands.
Pets – You can also make friends with different pets from Tasty Hills! This will make the game so much fun. Try to make friends with a lot of them.
Competitions – In this game, you can also join in plenty of competitions in the city to win prizes and make yourself known! Increase your popularity by winning these tournaments and draw many customers to your place!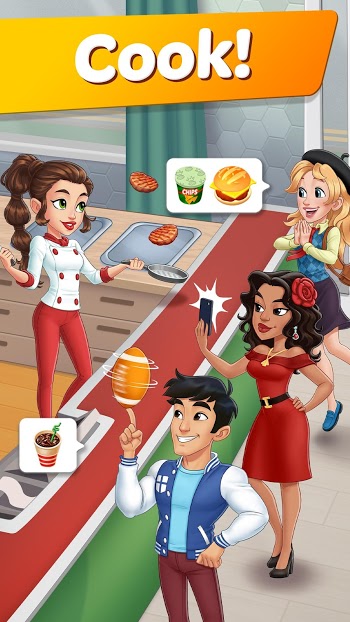 Upgrades – The beauty of owning restaurants is in decorating them! In Cooking Diary, you can decorate your restaurant to however you wish. You can upgrade your equipment, cooking utensils and more.
Impressive graphics – Cooking Diary has a truly impressive graphics that will make your eyes flutter. In this game, you'll be experience epic animations.
Cooking Diary APK
Cooking Diary is an epic cooking game where you can create and manage your own restaurants. Download the unlimited money now!