Overdrive City APK v1.4.28.vc1042800.rev55131.b96.release
Download Overdrive City APK for Android to get in on one of the most awesome racing games currently available on Android. Ready?
Build the ultimate racing city and grow your collection of sports cars. Download Overdrive City APK on Android now to get in on this awesome city builder action and hold races to show off your epic car collection. Download the game now and get ready to put the pedal to the metal!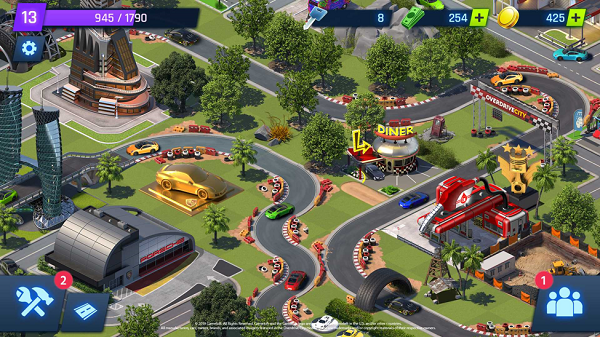 Overdrive City - Car Tycoon Game is a racing game with a twist. You're not just racing on the tarmac – you're also building a city that will produce cars and allow them to race on its streets. Build up the ultimate car city and show off your personal collection of supercars to everyone in town.
This is a game that both racing lovers and city builder fans will enjoy thanks to the complex and bountiful gameplay. Manufacture more than 50 famous car brands, including BMW, Porsche, and Mercedes, and then them and race them against your opponents.
Racing City Builder
If you've ever played a city builder game on mobile before, then you'll be somewhat familiar with how this game works. First, you just need to build the basics to make sure that your town has all it needs to functions, and then you can think about expansion. To begin with, complete the game's tutorial to get a better understanding of how to keep your town's economy afloat and how to go about constructing new buildings.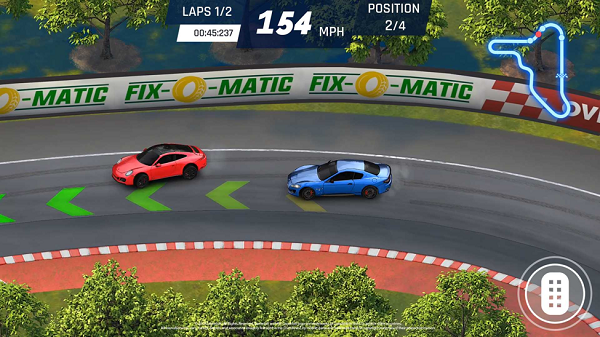 Build everything that you have available. Before you level up, you should build all the buildings that you have available to ensure that your town is producing all the car parts that it can be. Each time you level up, you'll unlock new buildings, and these can unlock new lines of production. Make sure that you build each one for that level before upgrading, to ensure that you're not getting buried in the flurry of tasks that will eventually build up.
Keep producing. Always. Your buildings should never be sat there idle. They should always be producing something of use. It actually helps a lot to have spare parts in the game – especially nuts and bolts, as these are used more than any other item. If your buildings are idle, then have them produce these parts as spares to make things easier for you later on when you're producing even more stuff.
Upgrade the storage. Of course, if you're producing all these spare parts, then you'll want to make sure that you've actually got somewhere to keep them all. You should make an effort not to let your storage get out of control – you should make spares, but do try to actually use them as well.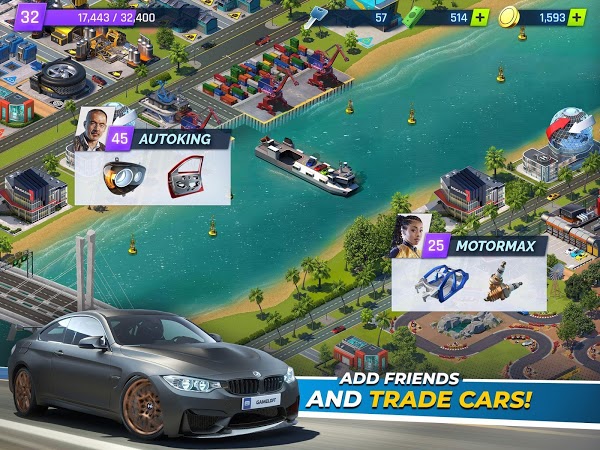 If you're running out of storage space, then you can get the necessary items to upgrade your storage by watching some ads. This is the quickest and easiest way to upgrade the storage and make your life easier later on in the game.
Service cars. Your own cars should always take priority – make sure that you're using your parts to fix them first. Next, you should service as many other people's cars as you can to get more gold and experience. This will help you out a lot in the career mode stages. Servicing cars is an ideal way to make your business grow and bring in some decent cash to manage the overhead costs.
Check the research lab regularly. Very four hours of so, the research lab will produce something new of value. It's worth checking this lab every few hours to make sure that you're always on top of the research and that as much as possible is being conducted. You can get rare car blueprints, part blueprints, and other great rewards by checking the research tab often.
Clear obstacles carefully. In the early stages of the game, you'll want to clear some obstacles like rocks, trees, and other things. But to clear this stuff out, you'll need to have the right items in your inventory. You only get so many of these items and they're pretty scarce in the early stages, so make sure that you're not wasting them.
Invite friends for bonuses. If you're looking to get even more bonuses out of the game, then it's certainly worth inviting some friends along to come and play with you. This will give you extra bonus content when playing. It'll also mean that you have some buddies to play with – so it's a win-win.
Download Overdrive City APK
Download Overdrive City APK now to get in on the action and build your dream racing city from the ground up. Build your car collection and race against friends and opponents – all while building the ultimate car lover's paradise to live and work in.