Idle Theme Park Tycoon APK 3.12.1
Download Idle Theme Park Tycoon APK Latest Version free for Android and run a theme park. You'll be challenged to manage it well, attract visitors, and make profits.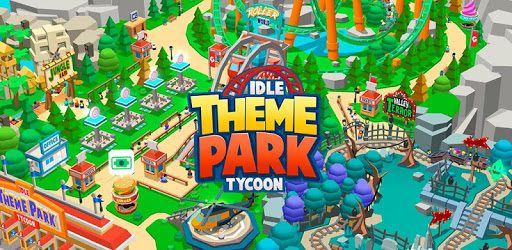 This is a simulation game that challenges you to establish a theme park and run it professionally to attract visitors.
Its superb graphics has attracted millions of players from all over the world. Additionally, the game has been downloaded multiple times from various sources including Google Play Store and App Store.
If you'd love to enjoy outstanding simulation gameplay, then you should download Idle Theme Park Tycoon for Android. The pocket version enables you to access all the game's features through your mobile device!
How to Play Idle Theme Park Tycoon
This game has exceptional challenges that test your time management and decision-making skills. You will start with a small theme park where you'll be required to transform it into a fascinating fun park.
Your primary goal will be to attract many visitors to the park, thus earning money. The more you earn, the better the gameplay will become. You'll progressively improve the park's facilities which will expand your business operations significantly.
Additionally, you must hire employees who'll help you in the daily running of your theme park business. At this juncture, you should always hire professionals with unmatched expertise in theme park management. This way, you can be certain that all your customers will get exceptional services which will contribute to the exponential growth of your business.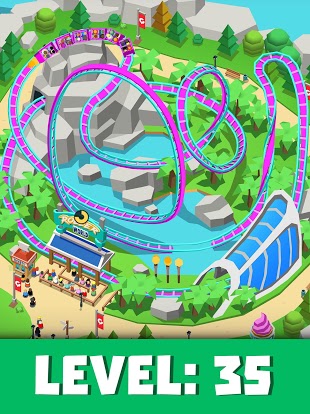 Also, you can undertake the following activities to ensure that you scale your business to higher heights:
Open New Attractions.Never let monotony rule your theme park. Instead, you should always find creative additions that'll help in attracting more customers. Some of the attractions that you may incorporate include horror house, roller coaster rides, the Ferris wheel, and log rides.
Introduce a Reliable Food Area.If you want your park to thrive, you must serve your customers with unique meals! Introduce a meal ticket booth to boost efficiency while ensuring optimal customer satisfaction.
Have Creative Way of Inculcating Competition.You can prepare unique campaigns where your customers can engage in fun-filled tournaments. Also, ensure that the winners are awarded accordingly.
Always Act on Customers' Feedback.You should take your customers complaints and compliments seriously. Ensure that you act on it to improve your ratings.
Ensure Topnotch Security.You should hire security guards to maintain order and security in your park. More importantly, you should ensure that your customers have enough parking space.
Whichever decision you make you should make your customers happy. Ensure that they feel appreciated and comfortable in your establishment.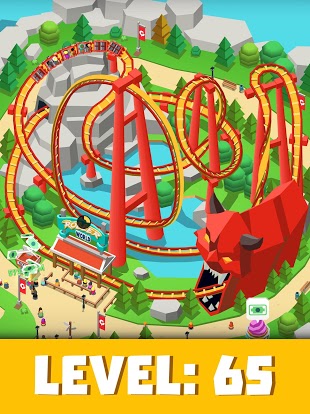 When you achieve this, you can be certain that you'll earn sufficient money from the park. You'll soon become the idle theme park tycoon!
Unique Features of Idle Theme Park Tycoon
Easy to Play.The game has simple controls ideal for both beginners and experienced gamers
Multiple Challenges.The game offers unique challenges that require logic and creativity to resolve. Additionally, you'll the game takes a business approach. As such, you'll be required to make
Highly Dynamic.Idle Theme Park Tycoon gives you numerous investment options. You can invest in rides, food areas, swimming sections, among other elements that'll make the gameplay exciting.
Easy to Recover the Game.This game enables you to save your game to the cloud, thus enabling you to recover it using a different device.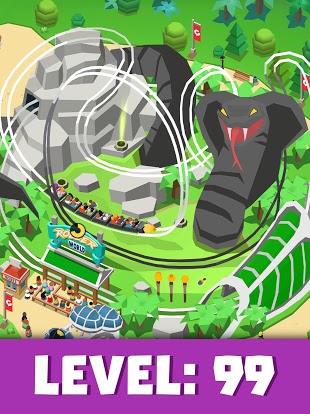 Super Cool 3D Graphics.The game has superb graphics that help in highlighting every element of the game, thus making it thrilling.
Idle Theme Park Tycoon APK
The modified version of the game offers exceptional features that make gaming more fun! They include:
Unlimited money (increase when spending)
Conclusion
If you love business-oriented games, then you should get the latest version of Idle Theme Park Tycoon APK new Version. Build a unique park and make a profit from it!