Phone Case DIY APK 3.4.0.0
How much do you love your phone? Do you want to design it yourself? Play Phone Case DIY now and paint your phone in different colors and add styles.
In this era, we use smartphones 24/7. It doesn't matter if it's for emergency or not, we still use it every time. After all, it has everything we could ever need. There's a calculator, flashlight, internet, social media apps, banking apps and mobile games. If you want to design your phone, you can freely do so using Phone Case DIY.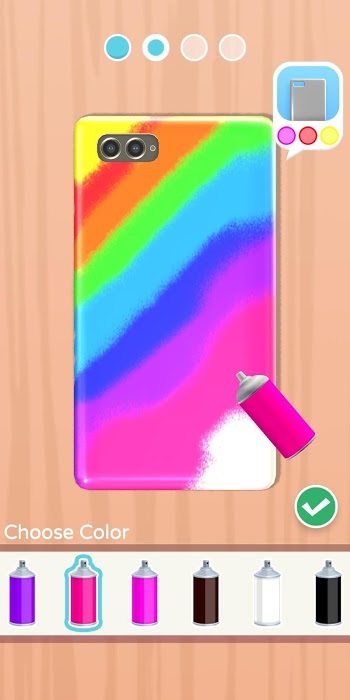 This app has now received more than half a million installs. In this one, you can easily design anything you want on a phone. There are step by step tutorial at the start so you'll know what to do. So, regardless if you're a beginner or an expert designer, you can create stunning masterpieces! Read our full review of Phone Case DIY below.
Design Smartphones
Nowadays, what can't you do with a smartphone? We carry it around everywhere we go from the bus to parties to our workplaces. There can't ever be a time when we don't have our phone because it serves a lot of purposes. It allows us to instantly connect with our friends and loved ones not to mention to the whole world using social media.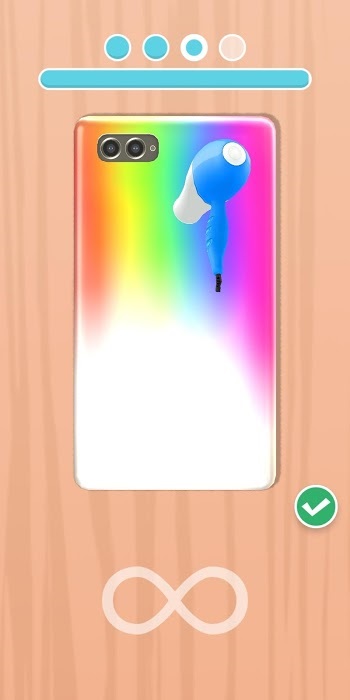 So, at the very least, some people like to decorate their phones to show off their personality. Whether they put on a fancy case or paint it themselves, there are a lot of ways to decorate phones. But if you don't want to use your phone in the real world to practice your designing skills, you can instead download Phone Case DIY and practice. In this game, you can design a lot of different phones and access different tools. Can you design the perfect phone?
Features of Phone Case DIY
Have you ever thought about running a customizable phone business? Do you want to showcase your design skills and make money? Try playing Phone Case DIY now.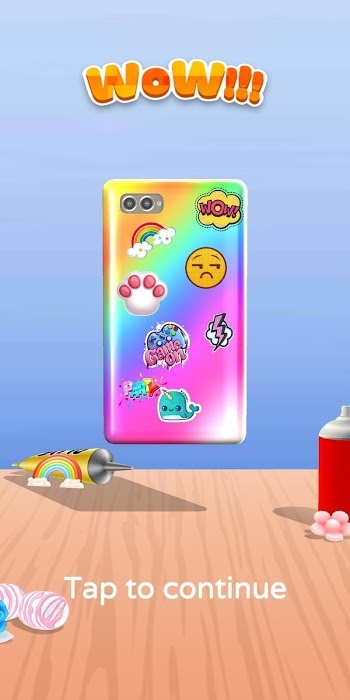 Fun and unique game – When you do arts, you unleash your creativity and learn something new. This is why paintings can go up to millions as they are something that we can't just do if we're uninspired. But what if you combine your designing skills into a necessity such as a phone? A lot of people use their phones and a lot of them would love to be able to show off their personalities even in their phones. Because of this Phone Case DIY was created for people that want to showcase their talent for designing phones.
Access different tools – Even if you're not a professional designer, you can definitely design any phone in here. There are tools to help you get the job done. These include tables, dryers, and glues. But as you complete more orders, you can unlock different skins for each of these tools! They will allow you to get more satisfied customers!
Decorate using different colors and designs – In addition to tools, you can add different colors to phones depending on the customer's specification. There are different colors such as yellow, red, blue, green, pink and many more. You can also add accessories in the end to make it look more stunning! There are different accessories you can choose from. You just need to watch a video ad to get them.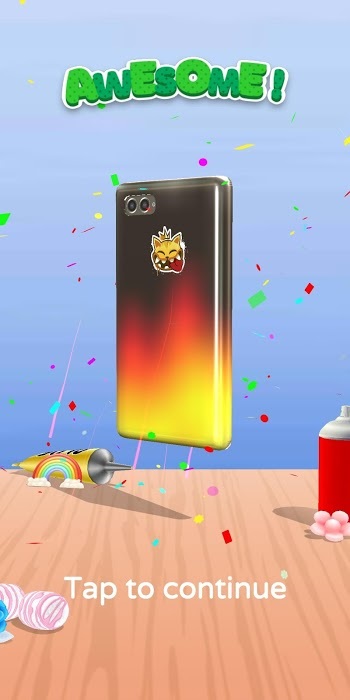 VIP tools and customers – From time to time, you'll get some VIP customers that are absolutely important. When you successfully complete their orders, you can get more rewards and VIP tools as well! Treat your VIP customers well and you can earn a lot!
Free to play – The beauty of Phone Case DIY is that it's completely free to play. This means you can practice your designs skills and earn money here. There are certainly tons of levels to finish and you can play it without an internet connection too.
Phone Case DIY APK – Unlimited money
Phone Case DIY is a fun and crazy game for people who love to design phones. Download the latest version so you can earn rewards from completing levels.