One Piece Bounty Rush APK 63200
Do you love One Piece? Download One Piece Bounty Rush APK Enjoy popular characters like Luffy, Zoro, Nami, and more. Fight in 4 vs. four battles today.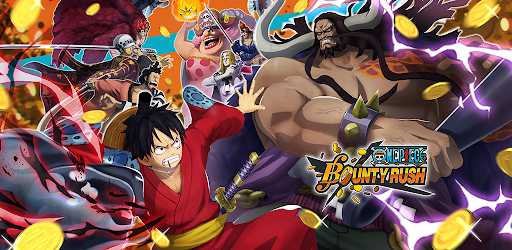 One Piece Bounty Rush APK – Interesting Fighting Game
There are so many enjoyable anime shows that we're watching right now. Plenty of anime shows have become a worldwide phenomenon, and we're witnessing a new era today.
Thanks to these anime shows, we can enjoy many mobile games based on them. If you love One Piece, which is one of the biggest action anime ever, you can download One Piece Bounty Rush to become the ultimate pirate!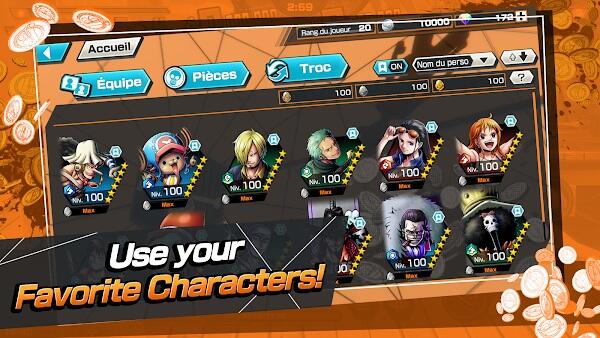 This game lets you enjoy the capture the flag style gameplay to battle it out with others. Here, you can enjoy four vs. four battles as you equip your best character from the show today.
There are numerous characters that you can unlock and play here, such as Luffy, Crocodile, Sengoku, Kaidou, Shanks, Sakazuki, Kuzan, Charlotte Linlin, Zoro, Ace, and many others more. You can enjoy fighting against real players worldwide here as you upgrade your characters today! Have fun with a fantastic action game now.
Anime Action Game
Anime has become a massive part of our culture now, regardless of your location. There are many anime shows available worldwide that are constantly airing today.
They have taken over many people now, and so many of them can't get enough of the show that they even play the games. One Piece is one of the longest-running anime shows today, with more than a thousand episodes available now. If you love this show, then you can play One Piece Bounty Rush today!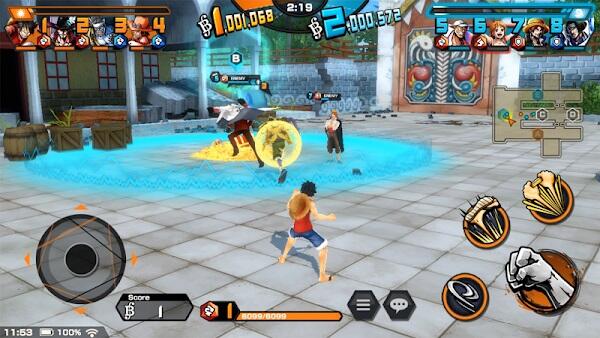 This game from Bandai Namco Entertainment will let you enjoy a fun action game today. Here, you can enjoy matches that let you capture the flag but with some twists.
Here, you can enjoy four vs. four fights to collect berries throughout the treasure locations scattered on the field. You can also win by capturing all 5 of the treasure locations and holding them for a certain amount of time. Here, each character can dodge, attack, and use unique skills as they can move anywhere.
Unlock and upgrade your characters today like Luffy, Chopper, Brook, Zoro, Patty, Ace, Sabo, and many more.
One Piece Bounty Rush Highlights
If you love One Piece and you can't get enough of it, then One Piece Bounty Rush is the perfect game to play.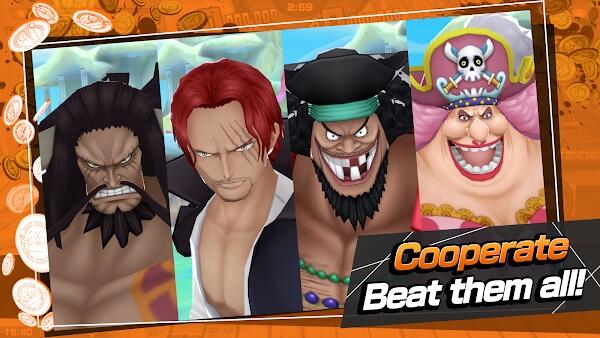 One Piece action game – Anime is known all over the world today. There are much popular anime shows that people are enjoying today. You're able to watch and enjoy so many of them right now.
Without a doubt, their influence spreads far and wide as many people love watching them. If you're a fan of One Piece, you shouldn't miss One Piece Bounty Rush today! This is a fun action game that lets you enjoy a capture-the-flag style game.
Here, the goal is to collect Berries by capturing them through the map's treasure located in various locations. You can also fight with other players to avoid them getting the treasures.
You can unleash your skills here as you can enjoy unique ones as well. This is a strategy game, so you must work together with your teammates to secure victory! Enjoy a fun action game today where you can fight against real players worldwide today.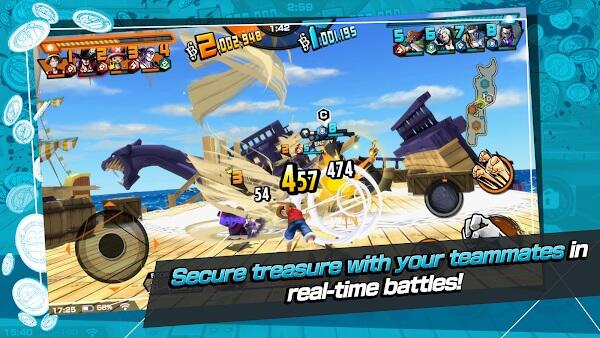 Unique mechanics – One Piece Bounty Rush uses unique mechanics to provide you with a fun and unique game. Here, you'll need to collect Berries from treasures located throughout the map.
You'll be able to fight and knock out enemies using your unique skills here. Feel free to collect and even hold the reassure points on the map so you can win! But be careful as your enemies will try to do the same, so you must be strategic.
Unlock powerful characters – You can enjoy ones with various classes such as Attackers, Defenders, and Runners in this game.
There are various characters available here from One Piece like Crocodile, Koby, Luffy, Shanks, Kaidou, Sengoku, Marshall D. Teach, Ace, Patty, Chaka, Douglas Bullet, Sakazuki, Borsalino, Donquixote Doflamingo, Charlotte Linlin, and more. Each character has their skills and unique class. You can unlock them and upgrade them as much as you can today and enjoy!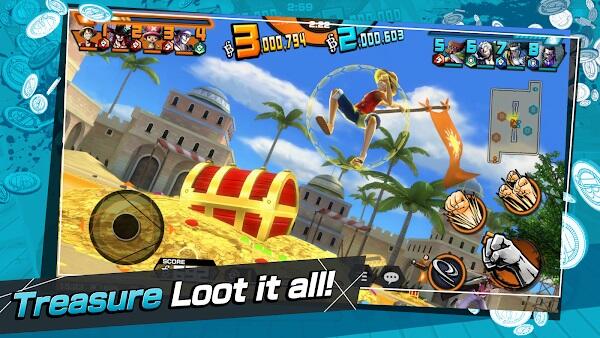 Fun 3D graphics - One Piece Bounty Rush is one of the best anime games today.
This is a unique 3D game because it presents a fun game where you can move and fight as your favorite characters. It's not the boring RPG or card game that you can play with other anime-based games.
Download One Piece Bounty Rush APK
Have fun with the most intense One Piece action fighting game today! Download One Piece Bounty Rush unlock all characters right now and enjoy.