Stick Warfare APK 12.0.0
Download Stick Warfare Blood Strike APK – Latest version – Free for Android and engage in an epic stickman action game filled with weapons and enemies!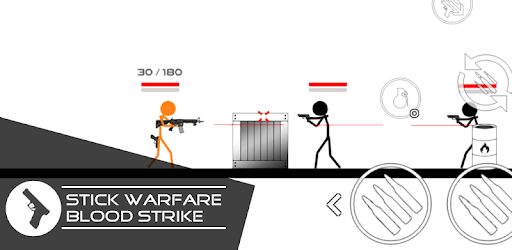 Stickman games aren't new. They've been around for years now yet they're still as popular as ever. Well, when it comes to action games, these ones really do well in the market. This is evidenced by countless stickman games that were created over the past years.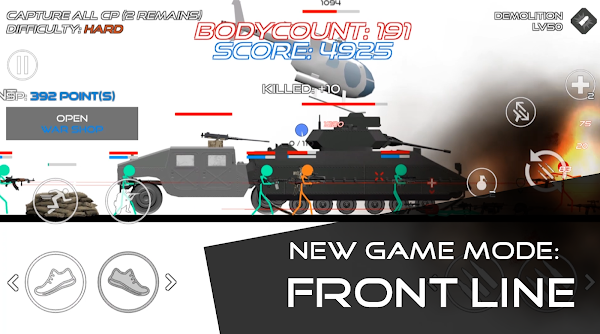 One of the well-made and popular stickman games is Stick Warfare Blood Strike. Team Modernator created this game which has garnered 50 thousand downloads right now in Google Play Store. Since this is a stickman action game, expect tons of epic moves, weapons and blood! The goriness in this game is only rivaled by the over the top action scenes. Aside from that, there are 40+ unique guns that you can collect and 20 skills as well. If you're getting curious, learn all about it below!
Intro to Stick Warfare Blood Strike
Action games always do well in the market especially since they appeal to a large audience. Whether you're a kid or an adult – you always want to play action games. Because of this, stickmen games have become popular over the past years.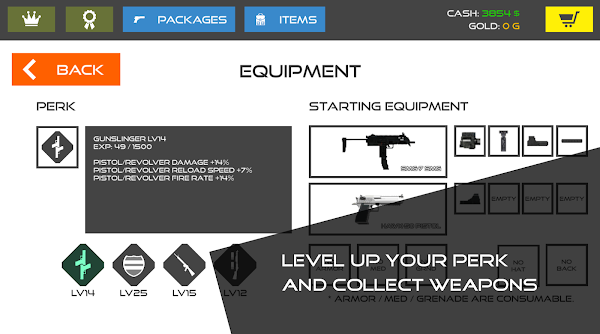 And if you're a true stickman fan, you'd love Stick Warfare Blood Strike! Enjoy blood-pumping action filled with amazing weapons. There are also an upgraded weapon system and new perks in this epic action game. Configure your character and show off your unique personality with variety of hats and cosmetics! Enjoy various game modes as well and climb up the global leaderboards!
What are the Features of Stick Warfare Blood Strike?
There have been plenty of stickmen games on the market ever since they became mainstream. But even so, developers have refused to give up creating awesome games in this genre. Here are the features of Stick Warfare Blood Strike:
Blood-pumping action – When it comes to action games, it's just easy to incorporate different scenes and moves into stickmen. They're so flexible and expressive after all! This is the reason why plenty of games still have this old-school mechanics. One of the most sought-after stickmen games today is Stick Warfare Blood Strike. This is a popular game that engages the player to its very core. There are plenty of stages, weapons, and enemies to annihilate in this action game. Additionally, you can power up your character thanks to the unique skills and perks system that the game has!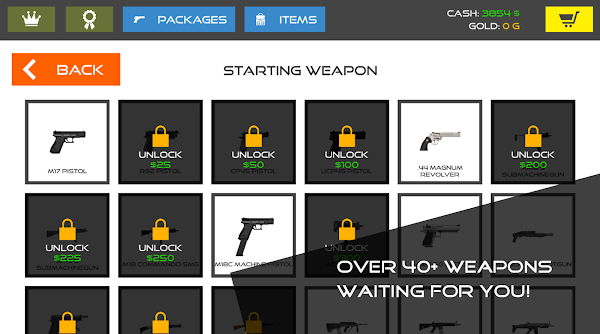 Powerful weapons – There's nothing as epic as a stickman with a weapon! But in this game, you get to use over 50 unique weapons! This means you get to have powerful ones such as pistols, machine pistols, submachine guns, assault rifles, DMR, shotguns and more! Lock and load and eliminate all the pesky enemies on your way as you climb your way to the leaderboards! Unlock also epic bonuses as you perform mind-boggling combos!
5 Unique perks and skills – To add to the awesomeness of this game, you get to level up your character! In Stick Warfare Blood Strike, you can choose from the 5 powerful perks that you want your hero to have. Here are they: The Juggernaut, The Shotgunner, The Assault Recon, The Rifleman, and The Gunslinger. As you can tell, they all have specialties which makes them suitable for certain positions and scenarios. Aside from that, you can also pick more than 20 unique skills to enhance your attack and defense stats.
Detailed graphics – This game may look like an average stickman at first glance. But don't be fooled, it packs blood and adrenaline-pumping fighting scenes! This wouldn't be possible if it's in 3D but since it's in 2D – it's too enjoyable!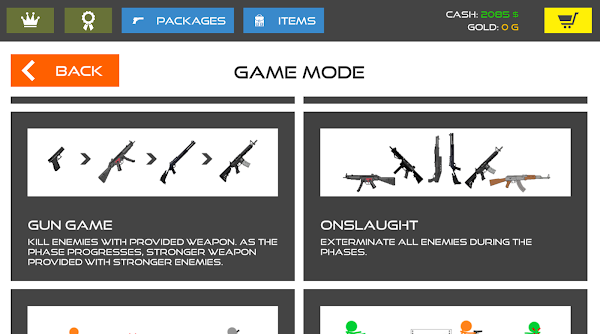 Amazing controls – In the control department, you can freely move your character from left to right using the buttons on the left. Then, fire away using the buttons on the opposite side!
Stick Warfare Blood Strike APK
If you're looking for an action-packed game, Stick Warfare Blood Strike is your game! Download the unlimited money to unlock all the weapons, skills and more!