My Sweet Stalker APK 3.1.11
Do you want to play a new anime dating simulator? Download My Sweet Stalker today and play as a computer geek who meets with 3 beautiful girls today now!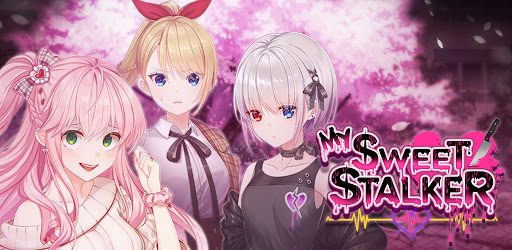 Dating simulation games are made to fulfill the dreams of people who don't have girlfriends. Or you can take it as games made for people who wish to have anime girlfriends even with just a game. As such, many types of games have been made before but the newest one is My Sweet Stalker created by Genius Studio Japan Inc.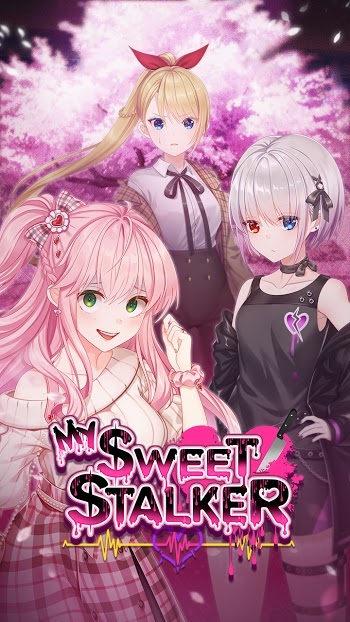 This studio is also responsible for a lot of popular dating sims such as My Foxy Girlfriend, My Fairytale Girlfriend and more. Here, you'll play the part of a computer geek who's also part of an anonymous online advice network. Here, you'll meet with 3 beautiful girls called Mei, Shiki and Tatsumi. These are girls that have unique personalities and will be entangled in your love life.
Meet Your Stalker
In the gaming world, there have been numerous dating sims especially from Japan. These usually would involve anime characters and a unique storyline that would entail girls surrounding a boy. Aside from that, the storyline is something unique that hasn't been done before. If you're down to play something like that, then you should download My Sweet Stalker. A product of a publisher that has done many dating sims, this one seems to be a lot of fun.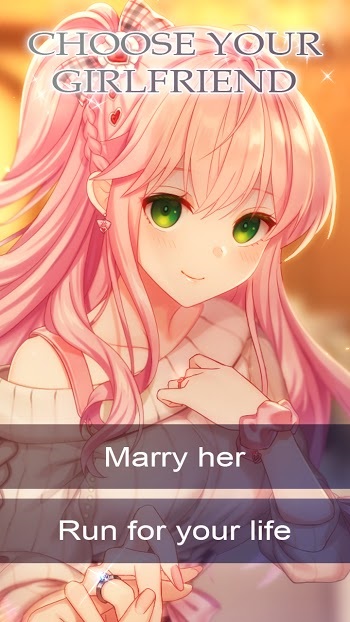 My Sweet Stalker is a dating sim that features a boy and 3 girls. Here, you'll play as a guy who is a student and a computer geek. But aside from that, you have a secret and that is that you are a member of a secret online advice network. One day, you accidentally offered advice to the wrong girl. After you block her online, things didn't stop there. The stalker somehow got ahold of your identity and will do anything it takes to stalk you. Are you able to protect yourself, your friends or will this mysterious girl do something to your heart?
Highlights of My Sweet Stalker
Dating sims are a perfect game to play for those who want to find virtual girlfriends. My Sweet Stalker is the one to play if you're a daring guy!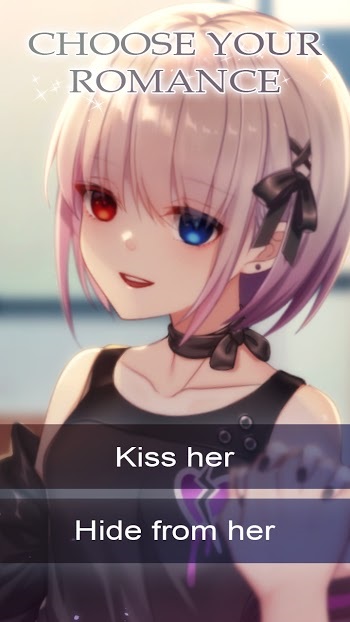 Interesting Storyline – Dating simulation games always provide a great story for players to get engrossed in. They do this because they understand that a great romance story can't be fulfilled without letting your emotions run free. Meet My Sweet Stalker, a dating sim that allows you to become a student who's a computer geek. Aside from that, you are secretly a part of an online advice network. Here, the members are anonymous and people ask for all sorts of advices. But one day, you mistakenly give an advice to a girl who took it wrongly. Because of this, things got heated really quickly which led you to banning her. But after that, she seemed to uncovered your identity and she then becomes your stalker.
Meet the 3 Girls – Here, you'll meet with 3 beautiful girls all gorgeous in their own way. These girls are Mei, Shiki and Tatsumi. To start, Mei is your childhood friend who's close to you. She is aware that you're part of an anonymous online advice network but she swore to keep it. But now, she has seemingly become a target of your stalker! Will you be able to protect her or is there some secret that she hides from you? Then, there's Shiki who is as quiet people in a library. She's also a member of your computer club and she's fond of you. She's also the target of the stalker! What will you do in this situation? Lastly, there's Tatsumi who's an attractive detective. She's Shiki's older sister and you hire her to investigate your stalker. As you and she get closer to the truth, you slowly find out that she's more deeply rooted to this stalker than you initially thought. Who will get close to your heart?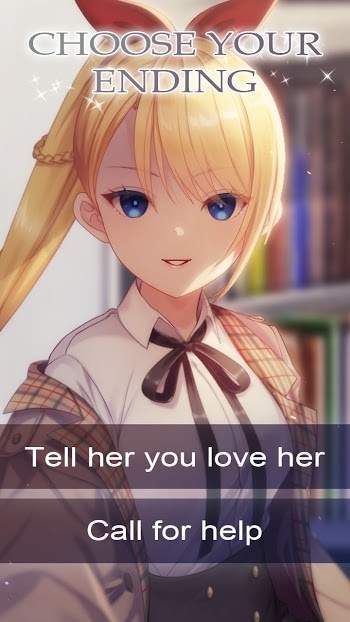 Select your choices – In this game, you will need to choose what you will do in certain circumstances. Eventually, your choices will lead to an ending that you may or may not like. But whatever the ending is, you'll surely end up with one of the 3 girls.
Fantastic visuals – In My Sweet Stalker, you'll enjoy the character designs which are all anime girls. Here, you'll appreciate the story with different endings!
Download My Sweet Stalker APK – Latest version
Do you want to find the perfect yandere girlfriend? Download My Sweet Stalker now and find your true love.