My Maid Cafe Romance APK 2.1.10
Can you juggle your high school life and work? If you do, then you have the talent to play My Maid Cafe Romance! Here, you'll meet 3 beautiful girls and help them!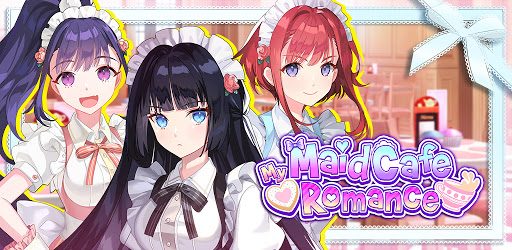 What would you do if you have certain circumstances that requires you to work as a part-timer while still in high school? There's a huge chance that you will work, right? But how about when the school prohibits any student from working? Will you still continue? In My Maid Cafe Romance, this is the situation you're in!
But the story doesn't just end there. Here, you'll accidentally see 3 girls one day who are all working at a maid café! One of them is your friend so you decided to help them keep their secrets as you're also one of them. Then, your paths will cross a lot starting now and you'll find out that they each have a charm unique to them seeing them work.
School, Work, Romance
Even if you're no longer a student today, this doesn't mean you can't enjoy school-related games especially when they're dating sims! One of the most unique ones from Genius Studio Japan yet is My Maid Cafe Romance. This game makes most guys' fetishes come true. If you've ever wanted a maid café girlfriend, here's your chance!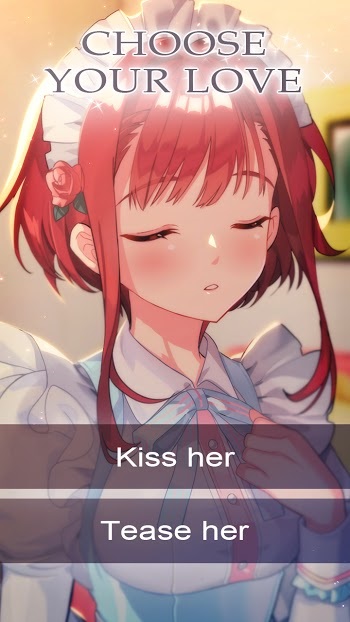 But unlike some simulation games, My Maid Cafe Romance actually has a decent storyline. It starts as you working part-time to support your schooling. Then one day, you happen to make a delivery to a certain maid café only to find out some juicy secrets! 3 girls from your school works there! Then, you must make a choice of whether or not you'll keep their promise from school. If you do, you'll be spending a lot of time with them to help them. You'll spend a lot of time with 3 girls that are unique and stunning in their own way. They are Mikuri, Yoshimi and Atsuko! The question is, who would you choose at the end?
Highlights of My Maid Cafe Romance
Don't you hate it when you're forced to work as a part time delivery guy while you're still in school? But when you play My Maid Cafe Romance, your circumstances might not be so bad at all! Here's why…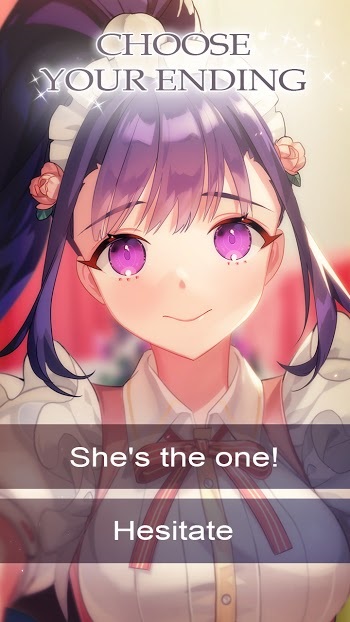 You'll meet 3 beautiful girls – There are a lot of stressful things about school that we'd rather not talk about. If you've gone through school and graduated, then this is for the best. However, once in a while, a game presents an interesting twist to the boring high school we've known for a while. In My Maid Cafe Romance, you'll meet with 3 gorgeous and unique girls from your school. They couldn't be further apart from each other in terms of looks and personality yet they work at the same maid café.
Mikuri is the student council president and you find out that she's working because she wants to help her mother financially. Then, there's Atsuko who's an energetic girl and unsurprisingly, the coach of the soccer club. Lastly, there's Yoshimi who's been your friend forever. But seeing her working in a maid café looking cute has allowed you to see her in a new light.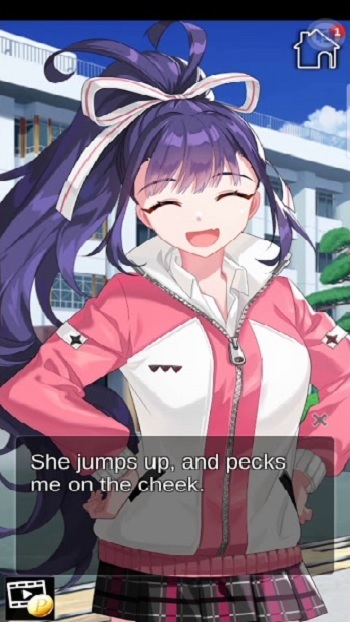 Follow along an interesting story – As mentioned before, this game makes you ride along an interesting story line. The core of the story is that you're a high schooler that works as a part time deliver man. Upon a chance encounter, you see 3 of your school mates working at a maid café. It's up to you know whether you keep their secrets or not. Regardless, you'll be spending a lot of time with them now seeing as you have your own secret to keep.
You'll be able to make choices – This game would be boring if you didn't have free will. This is why My Maid Cafe Romance allows you to make choices throughout the game. But you need to take note that every choice you make has certain effects that will be visible in the following chapters or immediately. Ultimately, you have the choice to select who among the 3 girls will be your girlfriend!
Interesting graphics – A dating simulation game works well if the graphics are smooth and visually-appealing. The characters in My Maid Cafe Romance are all cute. They have their own charm and unique dialogues as well.
Download My Maid Cafe Romance APK – Latest version
What will you do when you see your 3 girl classmates working in a maid café? Download My Maid Cafe Romance and make your choices!