My Fairytale Girlfriend APK 2.0.15
Do you love dating sims? How about something for a change? My Fairytale Girlfriend is a dating sim app that allows you to date 3 beautiful magical girls!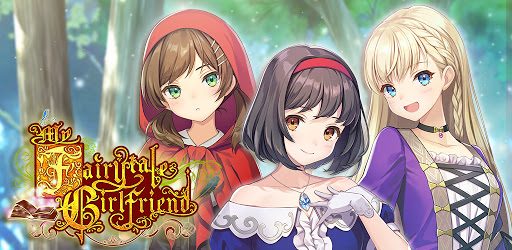 Many people are drawn into fantasies and fairy tales since they feature unrealistic romances and visually stunning characters. Do you love those too? If you do, then it might not be a bad idea to involve yourself with fairytales, right? In My Fairytale Girlfriend, you have a choice as to what ending you'd like it to be.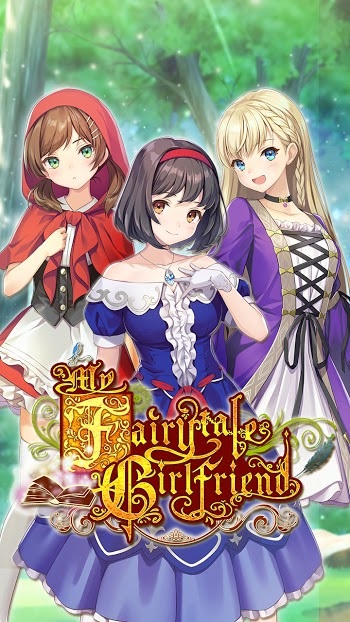 You will no longer watch on the sidelines with this game. Here, you'll accidentally summon 3 magical girls that came from otherworldly dimension. They are seemingly familiar because they're based from popular fairy tale characters from Disney! Here you'll meet Rapunzel, Snow and Little Red. Your world will turn upside down and you'll have many encounters with these beautiful ladies. But at the end, you'll only have one girl you can be with! Who would you choose?
What is My Fairytale Girlfriend?
Fairy tale fictions are popular with kids especially girls. They are famous because they have the typical formula for success. A girl with a unique ability falls in love with a prince that seems to be out of reach. But they defy all odds and somehow makes their relationship work! But what if you suddenly have the chance to meet 3 magical ladies?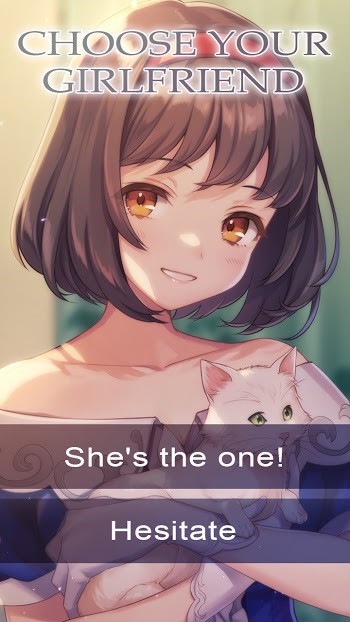 In My Fairytale Girlfriend, your life begins anew when you have an encounter with a magical bookmark that summons 3 cute fairytale girls into your world! Save the world and become a knight to one of these ladies! Have magical encounters with these gorgeous ladies and follow an interesting story! If you love anime, you'll be amazed by the mishmash of Western and Eastern cultures in this app. Overall, you'll enjoy having different choices and following along.
My Fairytale Girlfriend Features
What would you do if your mundane life suddenly took a turn for the better? Like meeting 3 beautiful girls that you thought to only exist in fairytales? That is the plot in My Fairytale Girlfriend.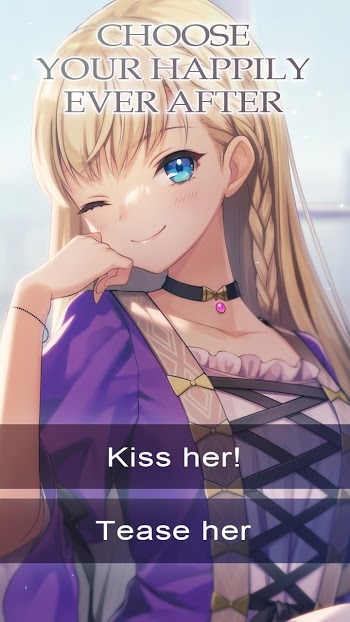 Follow along an interesting storyline – After a seemingly boring school day, you follow a light outside the school. It's from the forest and it's leading you to a building. You follow it and discover a glowing bookmark in the cabinet. Then, you take the bookmark as you go home. Then, suddenly the bookmark did its thing and you see a magical girl just like in a fairytale! You converse with her and she seems to be a real person! Then, what follows is a series of unexplainable occurrences that will force you to save the world and meet 3 beautiful fairytale girls.
Meet 3 magical girls – In My Fairytale Girlfriend, you will meet 3 cute girls. They are Rapunzel, Snow and Little Red. As obvious from their name, they're based from the popular Disney characters with the same names. But in here, they have their own unique personality and traits. Rapunzel is an adventure-seeking girl that is always bright and positive. But she has high expectations for the knight that will take her. Then there's Snow who is as sweet as a candy and as gentle as the night. When you're with here, you're at ease always. Lastly, there's Little Red who seems to be on a mission. She takes her job seriously and rarely shows emotions but when she does smile, you're reminded why she's a fairytale princess.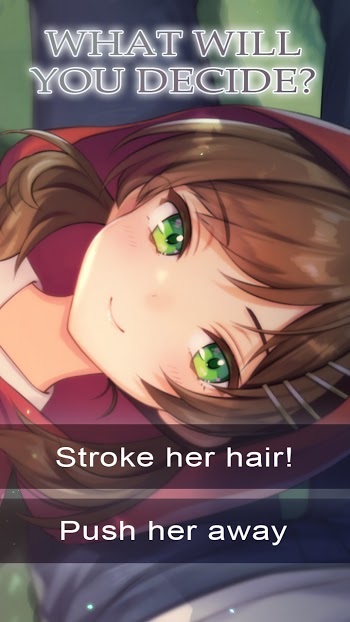 Make choices – This is a dating simulation game so you need to make choices all throughout the game. From asking their names to helping the girls – you will make a lot of choices. But take note that all your choices will lead to an ending where you will be able to be with one of the 3 girls! Choose wisely!
Stunning visuals – The characters in My Fairytale Girlfriend are reminiscent of Disney princesses but have anime facial features. This combination is a unique one for a dating sim. Overall, there are plenty of great visuals to appreciate.
Download My Fairytale Girlfriend APK – Latest version
Interested in meeting fairytale princesses? Download My Fairytale Girlfriend now and make your choice.