My Elemental Girlfriend Mod APK 2.1.8 (Free premium choices)
Download My Elemental Girlfriend APK - latest version - free to jump into a world of cute interactions and even cuter girls!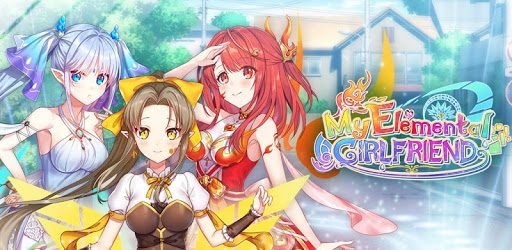 My Elemental Girlfriend is another romance, adventure and choice game from the popular Japanese game dev, Genius Studio. This is another brilliant dialogue-based adventure game where you must navigate your way through the tricky challenge of wooing a cute girl, who will eventually become your girlfriend. It's up to you to make the right decisions, and each of the girls will fall head over heels for you if you want them to. Who will you choose? The powerful one? The shy but funny girl? There are many options here, and you can explore them all when you download My Elemental Girlfriend.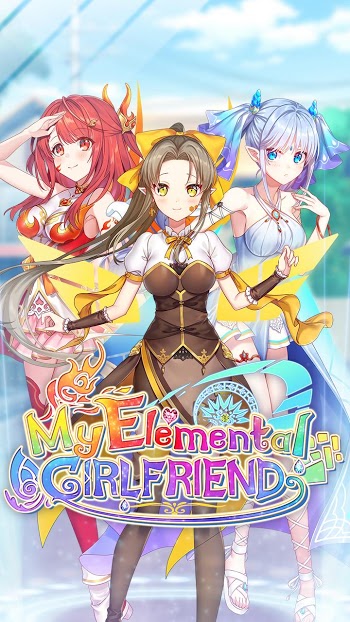 In this variation of the story game from Genius Studio, My Elemental Girlfriend takes on a more fantastical route. Rather than realistic girls, like co-workers at a restaurant or colleagues at the office, you awake from a dream to find three cute elemental girls in front of you. Each represents a different element, such as fire, water, or air. These have an effect on their personality traits, but also what they're wearing and what they look like. You can tell right away who the girls are and what they're made of! Which girl will you choose? They're all cute and waiting for you.
Best Features of My Elemental Girlfriend
For those who might have played a Genius Studio game before, you know how the formula works. The game is essentially a visual novel, with many different dialogue options as you progress through the game. In My Elemental Girlfriend, you are the one who is responsible for where the story goes next. Each story is totally unique and every story works out through a series of episodes, which means you can always go back and see how other parts of the storyline pan out. Which girl will you choose?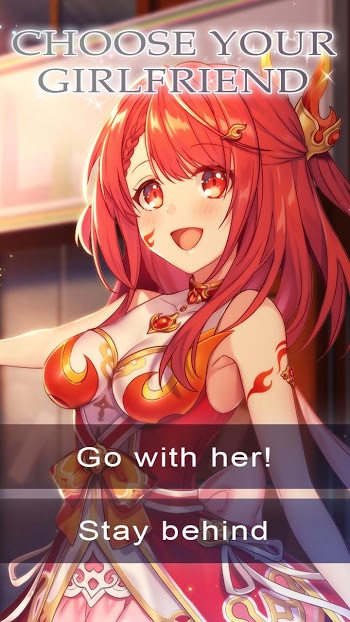 The Story In My Elemental Girlfriend
Find your perfect anime girlfriend in this fun new game from Genius Studio. In My Elemental Girlfriend, your character's life is plodding on ordinarily. There is not much going, not many positives, but not many negatives. As you're on your way home from school one day, something truly bizarre happens. A speeding driver careens towards you, and might end up knocking you right down in the street! Your life flashes before your eyes, everything goes black, and then you open your eyes on...three cute elemental girls.
The Girls And Their Mission in My Elemental Girlfriend
Genius Studio is well known for its popular romance and story games with developed characters and storylines. The girls in My Elemental Girlfriend are all unique and each have their own personalities in traits - sure, you could read about the girls in a guide online, but it's much more fun working out how each girl will react to your choices and dialogue. It's their mission to recover some mystical and magical elemental stones, and you can choose to help them complete their mission and they might reward you with some of their cute love.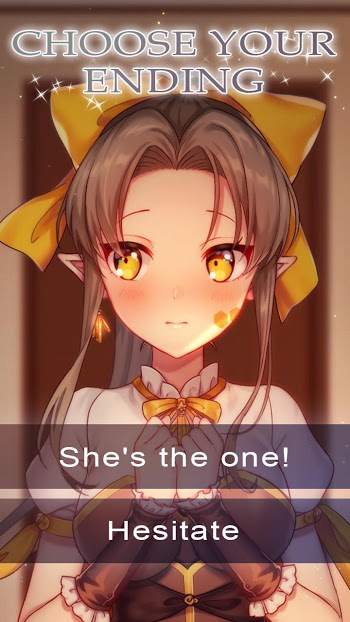 Laman, The Fire Spirit
Laman is the fiery character, both in appearance and in personality. She often acts before really thinking through a situation, and this impulsiveness excites you about her. She's so different to your mundane every-day life that she could really show you a whole new world. Despite her eccentricity, she actually lacks confidence in her abilities. Some have claimed that she does not have the power to control her abilities and therefore is not a true Elemental Girlfriend. Can you help her? Prove that she is worthy to those who are judgemental of her?
Udie, The Water Spirit
Udie may have difficulty expressing her true feelings, and is often fluid in what she truly feels, but at heart she is a strong and caring person. Tread carefully around Udie, and take the time to understand her, and you may discover that she is a beautiful and lovely soul. Although, like the other two Elemental Girlfriends, she does have a mysterious side. Can you work your way through the story and uncover what really resides at the bottom of your heart? Udie and the others are waiting for you in this Android game.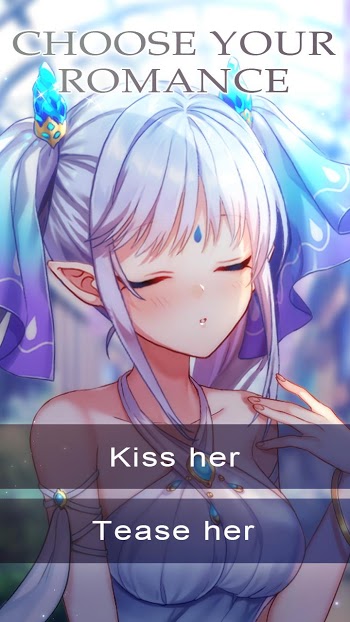 Canon, The Earth Spirit
Canon may be quite shy and reserved, but she might have the most golden heart of the trio. Like the others, she has had difficulty controlling her elemental powers but has always strived to become better. Udie is like a big sister to Canon and teaches her the way through life, but she might need your personal help to overcome the biggest challenges in her life. Have you got what it takes to help out Canon, the beautiful Earth Spirit? Find out In My Elemental Girlfriend.
Romance and Girls
My Elemental Girlfriend is all about finding love in one of these three girls, but be careful, you can't woo all of them! Make the right choice or go back and replay different scenes, by teasing the girls, kissing the girls, and otherwise flirting with them. They're all ready for you, so just download the game today and jump into this fun and adventurous romantic world.
My Elemental Girlfriend APK - Free Premium Choices
Download the newest version of the apk for My Elemental Girlfriend to jump into this fun and romantic world of anime girlfriends.