Love Pins APK 1.5.0
Download Love Pins APK – Latest version – Free for Android if you want to solve puzzles so you can create a wonderful love story! Make the virtual couple happy now!
We all love a good puzzle every now and then. These types of games are always a joy to play and they possess a certain level of challenge that not every game has. Although there are plenty of puzzle games on the market, not all of them are worth your time. Most of them are just a rehash on the popular puzzles such as Rubik's cube or crosswords. But sometimes, a unique game comes into play.
Love Pins is a puzzle game that was developed by Supersonic Studios LTD. This game has already been downloaded 100 thousand times because its so unique. In this game, your task is to solve puzzles to allow the couple to get together. You will do this by releasing pins and allowing your couple to get together. But there are tons of challenges that await! Read on if you're curious.
What is Love Pins?
When it comes to puzzle games, we are a sucker for it. There are tons of these games on the market but none of them comes close to Love Pins. In this game, you are the one who will help the couple become together by releasing the pins. But it's not as simple as you think! There are many challenges that awaits, you need to think carefully before you release the pins.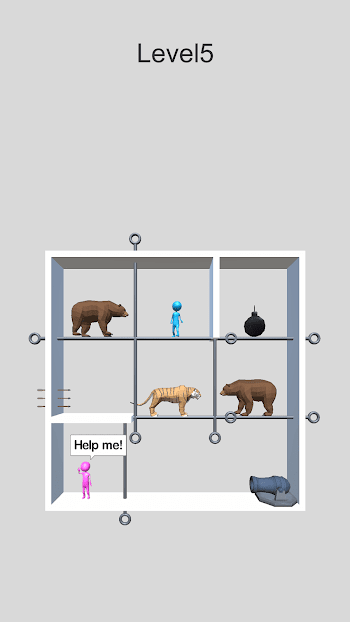 Love Pins is an epic puzzle game that has over 100 thousand downloads in Google Play Store alone. This game is so popular because it allows you to solve many puzzles while having fun! In this game, the difficulty increases as you progress. Can you solve them all? Read on to find out more.
Features of Love Pins
Love Pins is a popular puzzle game that allows you to release pins to help the couple come together. Here are its features:
Unique gameplay – When you think of puzzle mobile games, we usually associate it with games such as Candy Crush or Monument Valley. However, Love Pins isn't like those generic games. This one is so unique that many people love playing it. In this game, you'll need to release pins so strategically so that the couple will be together. But there are tons of things that hinder them such as bombs, spiders and so on. It's your job to make sure the couple get together safely. Can you do it so that love will prevail?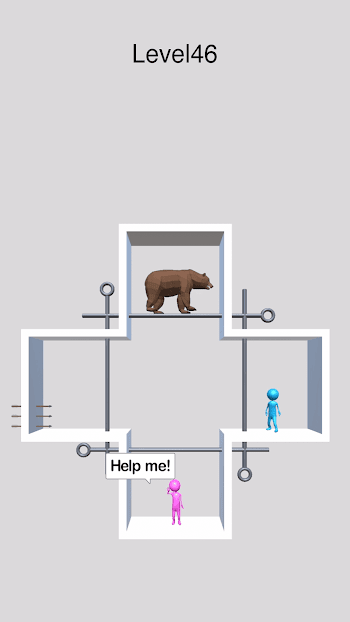 Tons of levels – In Love Pins, your task is to get the lovers to safety. This is easy at the start. But as you progress, you'll find that the challenges will also be harder and there will be more pins to remove. Depending on the level, you may need to strategically release the pins one by one or simultaneously. It's important to have a vivid imagination in here so you'll know what to do.
Simple graphics and sound – The graphics of Love Pins is very simple but it's well-executed. Everything is designed perfectly as it should be. Even though the couple is a stickman, there are tons to appreciate in here. The elements in the puzzles will make everything so fun. You will never feel like you're solving a puzzle in this game because it's so much fun.
Easy controls – In this game, you only need to tap on the pins to release it. That's it! You don't need to do anything else because the controls are so easy.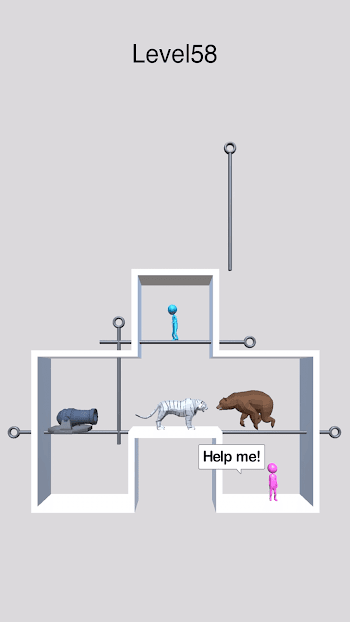 Offline play – Love Pins is a unique puzzle game that doesn't require connection to the internet to be playable! This means you can play this game anytime and anywhere!
Love Pins APK
Love Pins is a unique puzzle game in which you need to release the pins strategically to let the couple be together! Can you do it?