Park Master APK 2.7.5
Download Park Master APK - latest version - for Android and learn how to park your car perfectly in a fun virtual world.
Park Master is another awesome parking game for Android. From developers KAYAC Inc., Park Master is designed to test your skills behind the wheel. Addictive gameplay and lots of challenging levels make this a great game for passing the time on the bus or before you drift off to sleep. Funky music, colorful level design, and loads of puzzles - this is a simple but compelling puzzle game designed to kill time.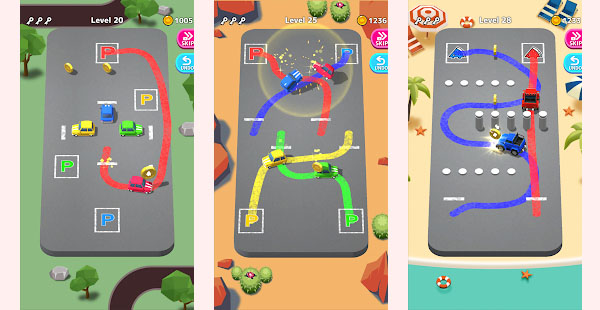 Like other games of its type, Park Master involves using your finger to draw a pattern on the screen. You're in charge of a parking center and it's your main task to make sure each car is parked safely and in the correct spot. Unfortunately, the clients of the parking center aren't too clever, and often get the spots mixed up! Have you got what it takes to untangle the complicated mess of cars?
How to Beat Park Master Levels
There is no easy how-to guide for Park Master. The levels get progressively more difficult as you spend more time in the game, though after a while the mechanics should feel like second nature. Remember, if you do want to boost your way through the levels you can always down the Park Master mod apk for full customization and level skipping.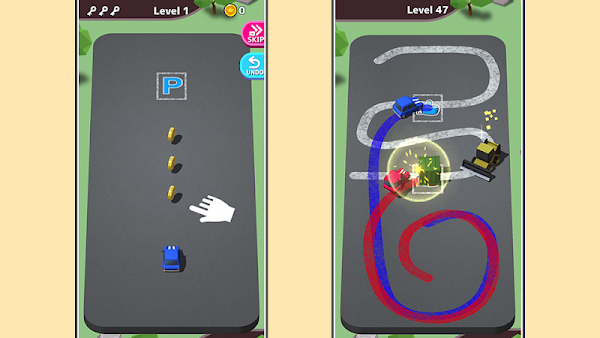 Understanding the game's mechanics
There are few rules in the world of Park Master. Other than the fact you need to take responsibility for these different vehicles (and make sure they're parked in the right spot), you can go about solving the levels any way you find fit. This could be with speed, or with precision, and all you need to do is make sure none of the cars crash into each other!
All the cars move at the same time
This is by far the trickiest part of Park Master. Each car moves at the same time, you can't wait around for each car to pass each other...they might just crash! Part of mastering Park Master is to understand the timings of each vehicle. You need to plan a route that allows for plenty of space between the cars. All you need to do is draw a line with your finger that leaves plenty of distance between the parking cars...otherwise you might end up with a nasty crash and an unhappy supervisor!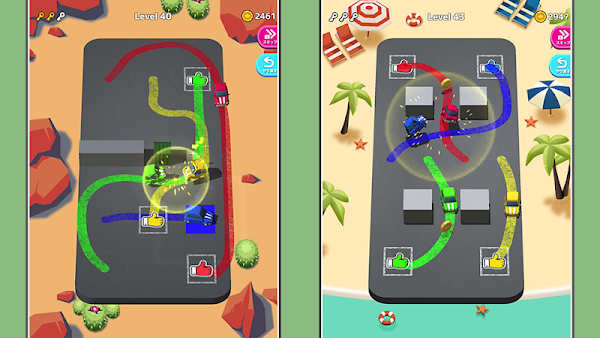 Dodging the Obstacles
There aren't just a few cars to park, that would be too simple. Whoever designed this parking lot obviously wasn't thinking in the long-term, there are all sorts of crazy obstacles you need to work around. Guiding the cars around the parking lot starts off easy (especially when it's just the one car), but as more and more people arrive at the lot...the more complicated it gets! It's a good idea to plan your route of attack before you begin, otherwise you might get confused.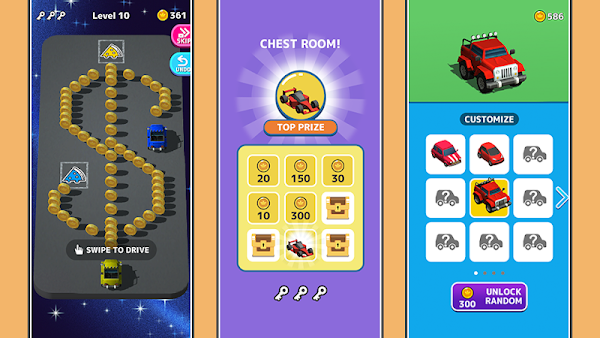 Park Master APK
Play the fun Android parking game Park Master with no ads and Unlock all skins, key with this easy Park Most apk download.