Kingdom Rush Vengeance TD APK 1.14.4
Download Kingdom Rush Vengeance APK – Latest version – Free for Android and play an epic tower defense game and defend your kingdom! Play now!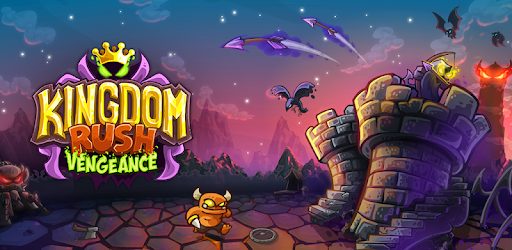 Tower defense games are something that have been around for as long as mobile gaming existed. These games are popular, fun and very challenging for everyone! There have been many different types of this genre over the years, but there unique ones being made every now and then.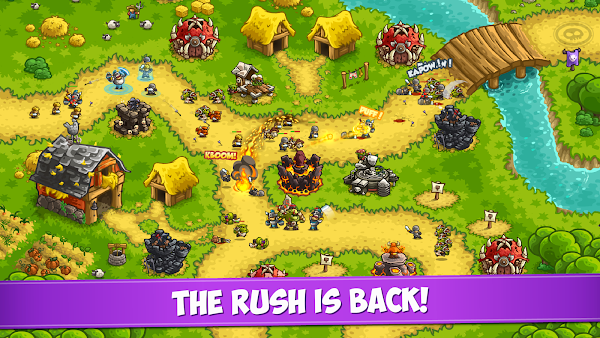 One of the most underrated ones right now is Kingdom Rush Vengeance. The game was developed by Ironhide Game Studio and has garnered over a hundred thousand downloads. Collect 13 powerful heroes, level them up, and use more than 10 trinkets to defend your kingdom. You'll face tough enemies in here that will put your strategic skills to the ultimate test. Bring down bosses with 18 new towers and special abilities!
Introduction to Kingdom Rush Vengeance
Nothing beats a good old classic tower defense game. If made right, it could even rival top games today such as Call of Duty Mobile or PUBG. This is because these games have always been fun, exciting and playable even after 100 times. And one of the best games right now in this genre is Kingdom Rush Vengeance.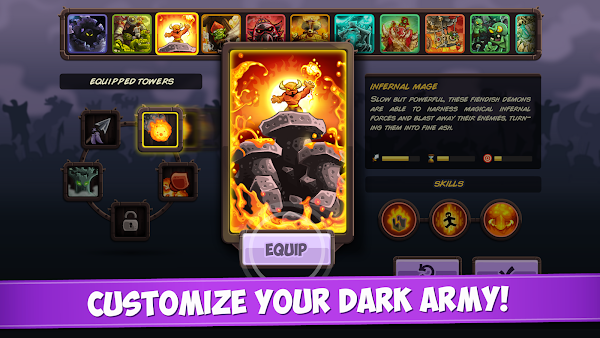 This game was created by Ironhide Game Studio and it's such as popular game right now. If you didn't know, tower defense games require you to deploy troops and towers to defend your base. In this game, you can recruit 13 powerful heroes to help you and you can also level them up. You can also select from the 18 different new towers each with unique abilities and special powers to help you obliterate the enemies. Just don't let a single enemy cross the border!
Amazing Features of Kingdom Rush Vengeance
Over the years, there have been many iterations of tower defense games that were made. Some were bad while others were insanely good. Among the good ones is a game called Kingdom Rush Vengeance. Here are its amazing features:
Incredible heroes – As you know, a kingdom isn't truly a kingdom without its heroes. And in Kingdom Rush Vengeance, you can collect up to 13 powerful heroes to help you out. They will rush within seconds of your command to help you obliterate the enemies on hand. They aren't like your towers that are stationed at certain positions. Rather, they will go to the enemies to pursue them and eliminate them.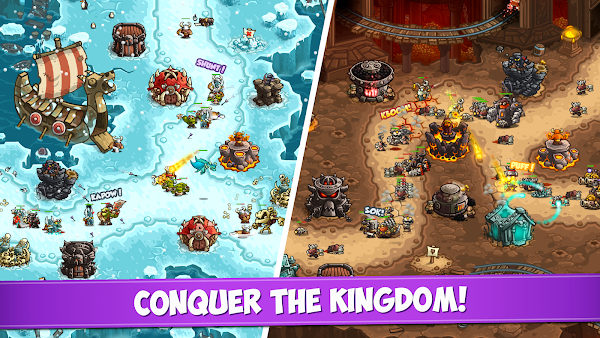 Upgrade your heroes – If you want to stay at the top of your game, you must level up your heroes constantly. Upgrade their abilities for there are up to 30 upgrades you can do! Train your army and heroes to be the best they can be so they can take on all the enemies. There is also 10+ trinkets and artifacts you can collect for that extra action you need.
18 New Towers – One of the main aspects of tower defense games are the towers themselves. These will allow you to protect your kingdom from the impending enemies. You can position them freely anywhere you wish on the map. But you need to strategically think about their placing if you want to maximize their power. In Kingdom Rush Vengeance, there are 18 new towers with unique abilities and special powers for every tower. Use them accordingly and you'll have a fortified defense!
Fascinating Graphics – The game Kingdom Rush Vengeance does a good job of representing cute and epic graphics. The effects are well-designed as well as the sound effects. There are plenty of different maps and surroundings in this game that are worth your time.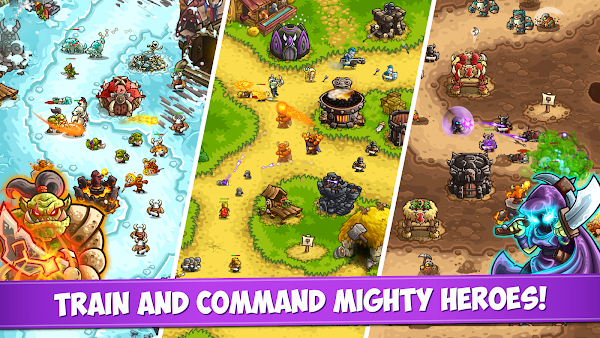 60+ enemies and 6 bosses – Prepare to face over 60+ deadly enemies and 6 bosses in this game! As you progress, you'll face tougher enemies so you need to level up as well.
Kingdom Rush Vengeance APK – Unlimited gems
Are you ready to defend your kingdom? Download the unlimited money now to do so!