Lords Mobile APK 2.112
Download the Lords Mobile APK Latest Version free for Android.Take the place of the late-emperor and rule with an army of Heroes.
Create the ideal world and prepare yourself to craft the perfect army of immovable heroes in Lords Mobile. After the unavoidable end of the emperor's reign, there is no longer any person able to keep peace within the kingdom. Thus, the land has begun to plunge into chaos.
However, hope still remains. You can rebuild peace and safety to the land, mighty warrior. You must claim the Lords Mobile download for yourself, if you wish to continue on.
We'll need to display thy talents for world-building and strategy. The Lords Mobile game will have thee take control of a small army, weak at first. With enough training and research, they'll prove to be competent on the battlefield.
We'll need plenty of supplies and barracks to manage the troops. An infirmary should keep them all healthy, and the academy will keep them knowledgeable of the enemy.
Let's get our Heroes ready. Equip them well, promote our warriors when necessary. Waves of adversaries are approaching, but don't waver. Keep thy head held high and proceed, forever onwards!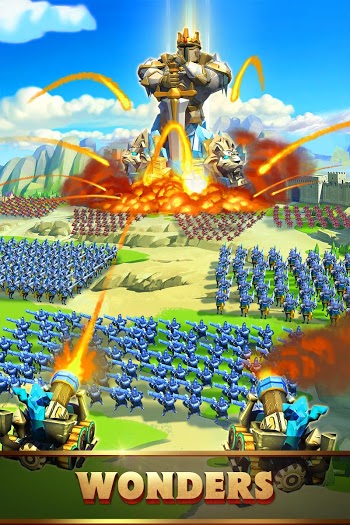 Thee are never alone, for there are allies in vicinity. Lords Mobile online capabilities will have thee teaming with the most loyal of companions. The battle is lost, my friend. But not the war. Lords Mobile APK is, but a click hither. Make the right choice
Thee must make haste; Lords Mobile needs us.
The Lords Mobile game is a world-building, real-time strategy RPG. This requires a high-level tactician to operate our army. We cannot have a losing war, so thee must prepare. Commit these notes to memory, and we just might have a winning chance.
We must first conquer enemy territories in a skirmish. Our army has just enough might to fare. If we can breach the enemy's barrier, we'll reach their forces. Once initiated in personal combat, victory is assured. Don't lose faith in our troops. If their might isn't great, retreat is necessary.
After conquering the land, we can build a few barracks. We'll need to load on supplies and medical tools to remain active.
I'm sure thee have noticed by now; Lords Mobile will have certain captains leading our armies. These Heroes are not limited in options either. With over 40 powerful and full capable soldiers in the front lines, there's nothing to fear.
Take thy Heroes to Lord Mobile's Hero Mode. Waves of enemies are advancing. If your Hero's MP is full, the time to unleash a special skill is nigh. Defeating the boss will spell victory for us all.
Thee will be rewarded with trophies and additional Heroes to join our ranks. Equip Heroes with trophies to increase their stats. Fully equipped, promotion is necessary to boost thy Heroes ever-more.
Additionally, you'll need to be wary of the time needed to complete tasks. Gems can also be used to speed up the process. However, we recommend the use of multi-tasking between waiting times. This will ultimately flourish exceptional results. Although if impatience strikes you, wait for the task completion. Then, use a minute booster to fasten the process. Of resting
Guilds can lend a helping-hand. If a request of more time boosting is made or the o conquer new territories, guild partners can also join in on the action. Lords Mobile online grants services of both PvP and PvE. Friend-or-foe, you'll never have to play alone.
Test thy might in the colosseum and annihilate any opposition. A great way to test our armies might, without any casualties or collateral damage.
Lords Mobile APK Free Download For Android
The Lords mobile download won't cost thee any gems. Save all your treasures for boosting thy resources.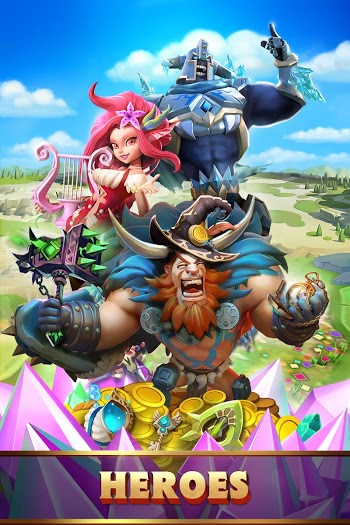 The modified version shall include:
Time is no luxury to be wasted. We've already put enough of it into our utilities. Lords Mobile APK is available now. Click the download link and we shall begin our reign.