Mafia City APK 1.6.916
Download Mafia City APK 2021 – latest version – for Android to compete against other players and become the Godfather in this action-packed strategy game.
Become the Godfather and live your destiny. Download Mafia City APK for Android now to build your gang and take over the city in this witty and clever strategy game from YottaGames. You can form alliances with other players and grow your strength to become the Godfather. Date hot babes and have them cheer for you while you climb the ladder in the world of organized crime.
If you've ever watched The Godfather, Scarface, Goodfellas, or just about any Mafia or crime movie, then you've no doubt sat there at some point and wondered: what if that was me? Do you think you have what it takes to become the Godfather or a crime syndicate and take control of an entire city?
Take power. Rise
In Mafia City, you'll need to rely on your wits and the loyalty of your allies as you make decisions and carry out actions to cement your position on the criminal hierarchy. Engage in turf wars, rob banks for cash, and build up your collection of luxury properties and cars to display your wealth and power.
As you grow, your enemies will take more notice of you and the target on your back will get bigger. Make sure that you're prepared to deal with the challenges ahead as you rise to prominence and dispose of your opponents.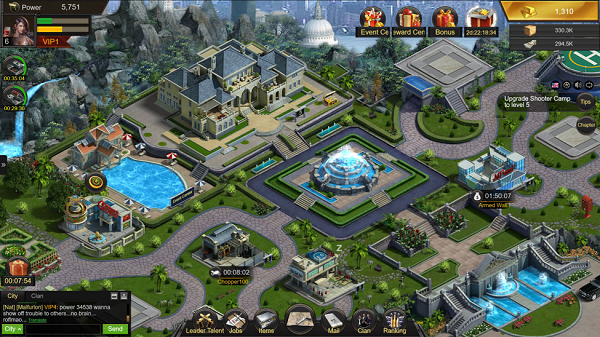 There are endless problems in the game – but when there is a problem, there is always a solution. If you want to know how to create an empire that no one can match in the game, then you'll have to think like a Mafia boss would, and sometimes that means thinking outside of the box. Read on for some top tips…
How to dominate in Mafia City APK
Running a criminal empire takes its toll. It will be much easier if you've considered a few things and you know how to use your time most effectively. Here are some top tips for creating a behemoth account in Mafia City.
Create multiple accounts. This is what we mean by "think outside the box." To really grow and accumulate power in the game, you'll want several other accounts that are 'feeding' your main account. You'll want one account to focus exclusively on gaining and researching cargo and another account that does the same for cash flow. Then, you'll want to send all of the profits and cargo to your main account, which will focus exclusively on military power and expansion. This is how you can expand and become powerful without having to worry about having to spend all your time focusing on business and cargo.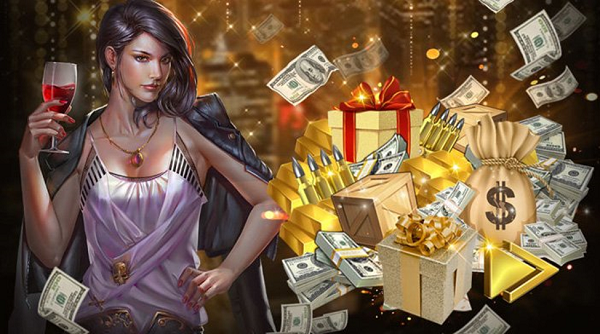 Play with the babes. Playing the 'Babe Game' in Mafia City APK will actually do a lot more than get your boss laid. You'll have the ability to unlock new skills by playing the Babe Game with your hot AF staff. Do this frequently and they'll unlock new skills which will give you bonuses on cash flow, attack, defense, and more. Also, who doesn't like playing the Babe Game? ;)
Activate VIP time with gold. Gold is Mafia City's premium currency and by using it to purchase VIP time, you'll earn more cash and rewards while playing. Spend your gold on VIP time as frequently as you can to maximize your earnings and potential in the game. Of course, you can always use real money to buy gold – or you can download the Mafia City APK.
Always check your tasks first. When you first open the game, you should always check your tasks that need completing to more effectively manage your criminal empire. You might also have Babe Rewards here, so make sure that you're always checking those, too. Keeping a lid on your business will obviously have a big pay off and you'll be able to solve a lot of problems before they ever really arise and become a big problem.
Make alliances with other players. Making allies is an important part of life – they can get you out of sticky situations and have your back when someone tries to make a move on you. Make allies with other players in Mafia City and you'll be less likely to get taken out in the early stages of the game.