Kingdom Maker APK 35.0.2
Download Kingdom Maker APK latest version and build a powerful kingdom from scratch. You will form a sturdy army and engage in raids to expand your territory.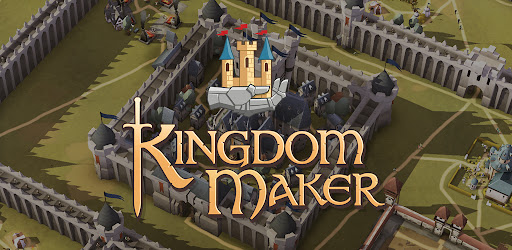 | | |
| --- | --- |
| Name | Kingdom Maker |
| Updated | |
| Compatible with | Android 6.0+ |
| Last version | 35.0.2 |
| Size | 184.67 Mb |
| Category | Strategy |
| Developer | Scopely |
| Price | Free |
| Google Play Link | com.gww.km |
Everything You Need to Know about Kingdom Maker Game
Kingdom Maker Mobile Game, offered by Scopely, offers strategy encounters that require high-level planning and execution. You will be in charge of a kingdom, and you will be hungry for territory expansion.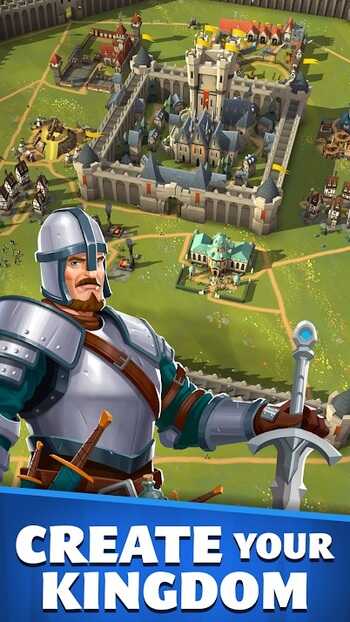 You will use all the methods you can to conquer more regions, including raids and diplomacy. As such, you must build a strong army to execute raids while protecting your kingdom from enemies.
If you want to test your wits, you should download the Kingdom Maker APK for android. The application is only 101M and works optimally with Android 6.0+ devices.
An Immersive Gameplay
The game starts with you, the player, forming a small village in the middle of nowhere. You will have to start developing it into a full-fledged kingdom by constructing buildings, gathering resources, and training your army.
You will also be tasked with defending your kingdom from invaders who may want to take over your territory. To this end, you must acquire superior weapons and armor for your troops.
If you want to engage in large-scale battles, you will have to upgrade your village into a castle. However, this is not an easy task as it requires significant resources.
As such, you must conduct raids, which are mini-games in themselves, to gather the resources needed for the upgrade. Collect as many resources as you can and build fortifications to protect your kingdom.
Outstanding Features of Kingdom Maker APK
Create Unique Characters. This game requires that you have characters with different skills and abilities. Fortunately, you will modify your characters to your desired specifications. You can change their appearance, abilities, and even names.
Upgrade Your Buildings. The game has a wide range of buildings that you can construct in your kingdom. These include resource-gathering buildings, military structures, and more. You can also upgrade these buildings to improve their efficiency.
Compete in Real-Time Combat. This game tests your tenacity to engage in combat. The game features real-time battles that will challenge your strategic skills. Win these battles and expand your territory.
Balance Between Attacks & Defence. This game requires you to be strategic and use different methods to achieve victory. You can either go on the offensive and raid your enemy's territory or play defensively and wait for them to make a move.
Visual & Audio Effects. The game has excellent visual and audio effects that contribute to its immersive gameplay. The graphics are realistic, and the sound effects are top-notch.
Offers In-App Purchases. The game offers in-app purchases that allow you to improve your gameplay. However, these are not necessary to enjoy the game fully. They come in the range of $4.99 - $99.99 per item.
Create a Kingdom of Your Liking!
You can now realize your dream to become a king and reign over a vast kingdom by downloading the Kingdom Maker APK. It allows you to make critical decisions that will determine the fate of your kingdom. Will you be able to create a prosperous and thriving kingdom?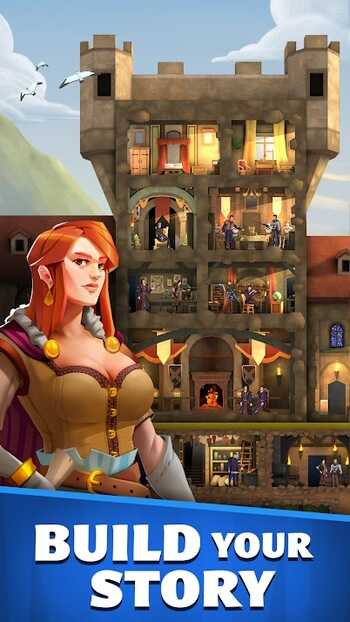 This open-world game has all the resources you need to achieve your goals. You can go out on exploration, adventure, and diplomatic missions to gather the resources needed to upgrade your village.
Other tactics that can give you victory include manipulation, bribery, murder, and more. You can also use spies to get information about your enemy's army and plans.
Form Alliances & Champion Diplomacy
If you feel like the combat method will not yield desired results, you can choose to go the diplomatic route. You can form alliances with other kingdoms and use your combined forces to defeat a common enemy.
You can also use your wit and charm to diplomatically manipulate them into doing your bidding. The choice is yours; whatever path you take, make sure you become the ultimate ruler of the land!
Collect Rare Items & Other Gems
As you progress through the game, you will be able to collect rare items and other gems. You can use them to upgrade your buildings, train your troops, and more. Keep an eye out for these items and use them to your advantage.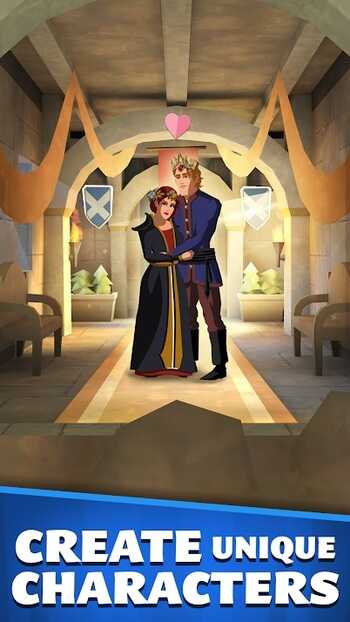 However, these gems will not come on a silver platter—you will have to put in the work to get them. Go on dangerous missions, face deadly enemies, and take risks to get your hands on these precious items.
Highly Intuitive User Interface
One of the best things about Kingdom Maker is its highly intuitive user interface. All the game's features are well-organized and easy to use. Even if you are a first-time player, you will not have any trouble navigating through the game.
The game's controls are also straightforward, and you will be able to get a hang of them quickly. Overall, the game is very easy to play and will provide you with hours of enjoyment.
Kingdom Maker APK Download
If you want an improved gaming experience without spending a dime, you should download Kingdom Maker APK for Android. This modified version comes with the following benefits:
Unlimited Money. The APK provides you with unlimited resources to spend on in-game purchases. You can use this money to buy the best items, upgrade your village, and more.
No Ads. The modified version of the game does not have any ads. You can enjoy building your kingdom without having to watch any annoying ads.
Kingdom Maker APK All The APK also unlocks all the game's features. You will have access to everything from the start of the game.
No Root Required. You can install this game on any Android device, Rooted or Non-Rooted.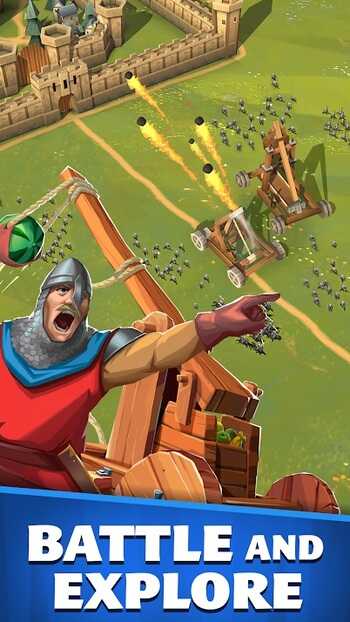 To sum up, Kingdom Maker APK is the best way to experience this game. It provides you with everything you need to build a prosperous kingdom. Download it now and start your journey to becoming the ultimate ruler of the land!
Conclusion
Kingdom Maker is an excellent game that allows you to build your dream kingdom. It has all the features you need to achieve your goals. The game is also easy to play and has a highly intuitive user interface.
Its graphics are top-notch, and the game runs smoothly on all devices. If you are looking for an enjoyable and rewarding game to play, download Kingdom Maker APK today!