Dead Ahead: Zombie Warfare APK 3.8.6
Download Dead Ahead Zombie Warfrare APK - Where carnage and mayhem are the only things guiding you through the zombie apocalypse.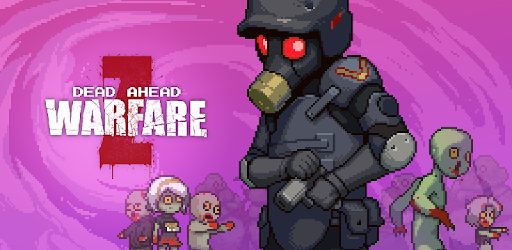 Grab your mobile and jump straight into waves of the decrepit undead. This is the Zombie Killing Tower Defense Game that everyone has been babbling about for years. If your curious to know what all the fuss is about, techbigs.com is the right place.
What Do I Do in Dead Ahead Zombie Apocalypse?
The main objective in Dead Ahead Zombie Warfare for Android is to rush through hordes of these undead a-holes. Your bus will progress through various barriers. But look out - Each barrier is being penetrated and crossed by these ugly mugs.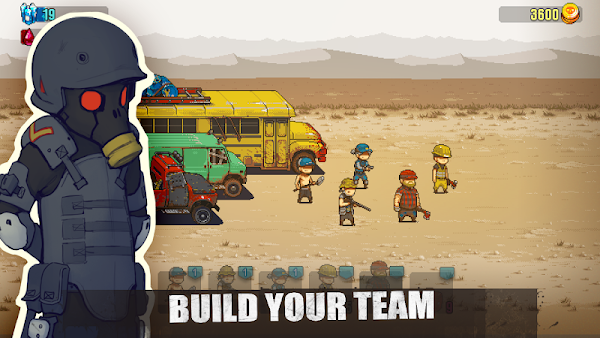 However, you'll need to be quick and conserved. All the while, defending your bus is high in your priorities as well. Thank you can handle it?
Gameplay wise, you're looking at a Tower Defense game mixed with some Time Management. You'll spend the majority of your resources on either your soldiers or your own skills and abilities.
Water is expended on Soldiers, who will leave your bus to charge ahead.
Energy is expended on your powers. These can range from water and explosive barrels to even a deadly turret to massacre anything nearby.
And remember, time is of the essence. If you take too long, your screen will be completely nuked by zombies.
At the end of each stage, you'll be graded from one to three stars, depending on your bus's health.
But Does It Look Good?
We would think so. The models are original and even the zombies look pretty good. You know...for already being dead, that is. Anyways, the music is a bit mundane. There's a gloomy presence to the tracks that really take on the vibe of an apocalypse.
All in all, we would say the visuals and music are a perfect for the style of game presented. So, why not enjoy a few minutes - couple hours thrashing zombies on your spare time?
But Wait, Dead Ahead Zombie Warfare is Better!
Finally, this is the bread and butter of what you need to know. Instead of the boring old version, we offer the Dead ahead zombie Warfare Apk unlimited money or unlimited water. So, don't go anywhere!
Obviously, as a mobile game, there are a million chances to throw your cash for no reason. The micro transactions are pretty relentless. Additionally, the application of the coins is convoluted.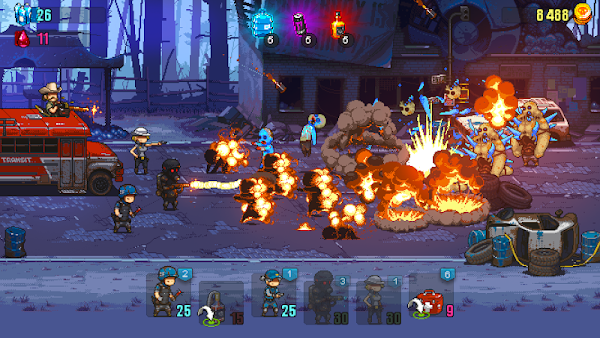 There's a leveling system for your soldiers and bus. You'll literally end up throwing away a bus-load of money on this process. However, the leveling is so abysmal, you barely notice a difference.
Download Dead Ahead Zombie Warfare APK
Download Dead Ahead Zombie Warfare Apk latest version to get the following features:
The verdict…
It should be painfully obvious why you should prefer to download Dead Ahead Zombie Warfare Apk latest version. By far, this superior version allows for full immersion in the apocalyptic struggle.
Enjoy every moment and stay strong in your attempts at survival.