KartRider Rush APK 1.21.8
Download Kartrider Rush APK – latest version – Free for Android and test your Kart riding skills against the very best in the world! Can you come out on top?
| | |
| --- | --- |
| Name | KartRider Rush |
| Updated | |
| Compatible with | Android 4.4+ |
| Last version | 1.21.8 |
| Size | 1.63 Gb |
| Category | Racing |
| Developer | NEXON Company |
| Price | Free |
| Google Play Link | com.nexon.kart |
Kart games have always been very popular. They came out in the early 2000s and people loved them ever since. They offer a different type of vibe than racing games mostly cute and fun vibes. One of the most recognizable games out there is Mario Kart with the famous Mario cast.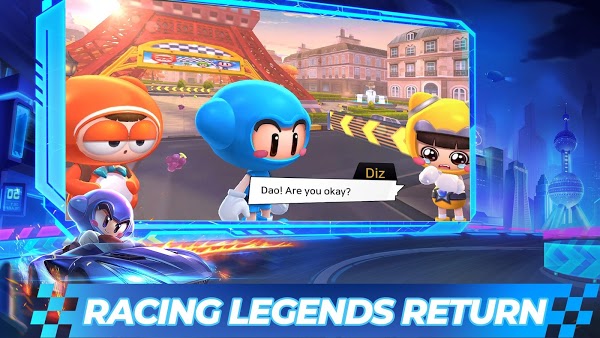 But if you're looking for something different, Kartrider Rush by Nexon Company offers a kart racing game unlike no other. This game has over 1 million downloads in Google Play Store alone! This means that a lot of people are enjoying it right now. This is the installment to the earlier game of the same title but this one has an impressive 3D graphics. To learn more about it, read on!
What is Kartrider Rush
In simple terms, Kartrider Rush is a new kart racing game on the block. We've always wanted to play with our family and friends. Kart games are popular because they are fun and easy to play unlike other racing games. They are not hard to learn at the same time still challenging enough so that you keep playing.
Kartrider Rush has all the elements that we've come to love from kart racing games. From the cute characters to the funky power-ups – all are present to give you an enjoyable experience. But what separates this game even from all the kart games out there is the focus on the drifting mechanics. Yes, some kart games totally ignore this aspect but Kartrider Rush chose to highlight this one. Now, you don't feel like it's unrealistic anymore because you can drift your way to victory.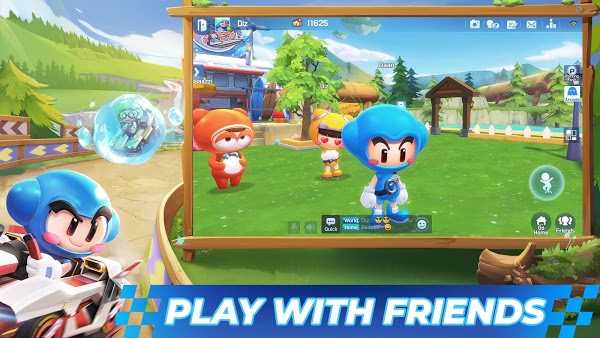 But aside from that, there are still elements that we're familiar with such as the cute characters, the cool karts, and the multiplayer goodness! A racing game isn't really a game if it can't be played with friends or strangers worldwide! Test your kart racing skills against thousands of players and come out on top with some awesome rewards! The overall playability of Kartrider Rush increases with the focus on the drifting aspect. In here, your skills are an important factor in victory. And in racing games, that's all that matters. Read on to learn more about its features.
Features of Kartrider Rush
Kartrider Rush may seem like your normal kart racing game, but upon closer look, it's not! It's got a lot more going on and you'll enjoy this more than any other kart racing games out there today. To prove that, here are the features:
Story Mode – In the story mode, you're off to an adventure created by the game itself. However, don't confuse this as the easy mode! Sure, at the beginning the challenges might be easy but you'll find that it gets harder later on. But one thing's for sure, for every level, you need to meet some requirements in order to get 3 stars. For instance, you may be required to defeat some opponents or finish the race within a given time limit. But that's just the tip of the iceberg, there are far more chapters in Kartrider Rush that you need to conquer!
Different Game Modes – If you get bored with the story mode, you can try their other modes. In Speed Race, you need drifting skills to help you win. But as you go along, the racetracks become harder! You need to earn more licenses in order to unlock more challenging tracks. The Arcade Mode on the other hand has sub modes such as Item Race, Infini-Boost, Relay Race and Lucci Runner. There are team and solo modes in these ones so choose according to what you like. Then the Ranked Mode is where you fight against others and show your dominance through your rank! Climb at the top of the leaderboards by beating many players worldwide. And lastly, the Time Trial, you need to beat the clock! There are no opponents but your enemy is yourself.
Drifiting – Most kart racing games ignore the drifting aspect but Kartrider Rush highlights it! It embraces the drifting feature so that players can improve their skills. At first, you will need to do the tutorials so you can drift your way to victory. But it's not easy! There are certain mechanics to drifting so the ones who can master it will win the game!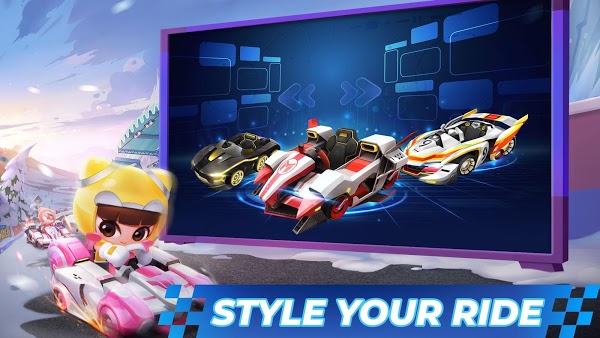 Multiplayer – What makes any game so much fun is the multiplayer aspect. Almost every game nowadays has this feature and Kartrider Rush isn't an exception! In the multiplayer mode, you'll race against 8 opponents in a racetrack filled with challenges. Prove your worth by winning more races and climbing your way to the leaderboards.
Club – Another fun aspect of Kartrider Rush is the clubs. You can create or join clubs that match your own interests so you can go on quests together. Invite your club members to race with you and earn certain rewards! Or you can just chill together and race. But most importantly, the existence of clubs means that you'll feel that you have a community that truly embraces your kart racing game needs.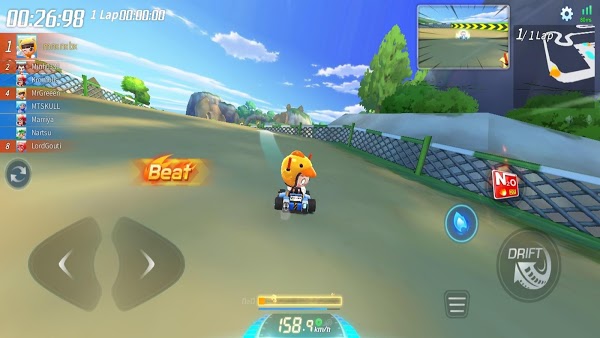 45+ tracks – In order not to bore players, Kartrider Rush offers 45+ unique racetracks! Take a tour in the bustling metropolis of London or go chill in Shark's Tomb! Each track is unique and presents its own challenges. You may have some favorites as time goes by and it's not a problem!
Incredible 3D graphics – What's truly an improvement in Kartrider Rush from the previous game is the incredible 3D graphics! The graphics doesn't just scream fun but also realistic. The animation is smooth and the effects are also seamless. That's what makes this game so enjoyable to play!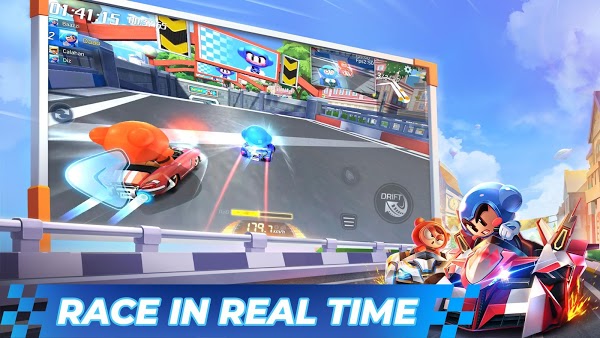 Sensational controls – In this game, the controls are easy. You just tap the left and right virtual arrows to control your direction. Then, just tap the drift button to perform insane drifts. The nitro button will also appear on the right side of the screen once it's ready to be activated.
Download Kartrider Rush APK – Latest version
Kartrider Rush is a game that you can enjoy with friends and family no matter where they are! If you want to instantly unlock every kart in this game, just download now!