Isekai Demon Waifu APK 6.0
What if you suddenly got transported into another world with someone of a high status? Enjoy your new life in Isekai: Demon Waifu as you build your kingdom!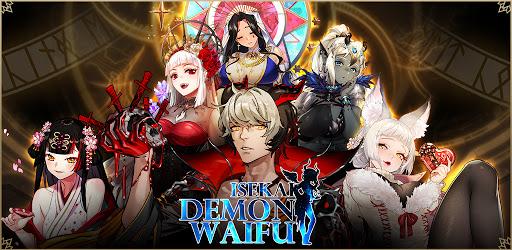 Do you love fighting and simulation games? You may have watched a lot of Isekai anime and read webtoons about it before. After all, it's one of the most popular genres today that you can enjoy. But in the mobile gaming industry, this is a relatively new concept. You can enjoy it fully in the game Isekai: Demon Waifu! Enjoy living as the demon prince and building your own kingdom today.
Published by Tapzen PTE. LTD, this game transports you magically into another world where you awake as the demon prince. You must then build your kingdom from the ground up with the help of your helpful servants. More than that, there are beautiful demon women to enjoy striking romance with. Here, you can freely enjoy the life of a demon prince filled with lavish clothes, lifestyle and fights!
Fight and Build Your Kingdom
What if one day, you suddenly got transported in a new world where you're someone important? You've been living your life as "shut-in" but suddenly you've been given a second chance at life. Will you take it wholeheartedly and try to build a life you've always wanted? In Isekai: Demon Waifu, you get this exact same scenario as you start your own kingdom as the demon prince. Here, you'll then need to expand your influence by allying with other nations and fighting conquerors.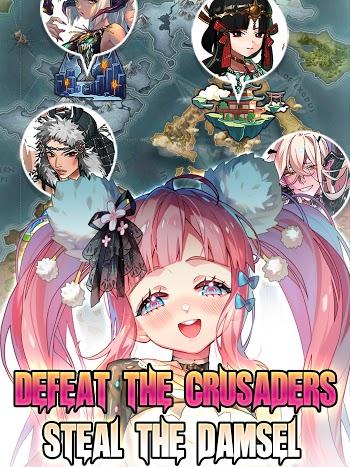 Increase your strength and expand your domain in this fun simulation game. But of course, it wouldn't be a simulation game if you can't create your own harem, right? Here, you'll meet many wonderful girls as you search for them all over the continent. You can use the portal to travel anywhere you like instantly so you can meet these beautiful women. You can take back these beautiful girls to your kingdom and create the best life you've always wanted.
Enjoy recruiting powerful allies to your side in the game. You can upgrade their skills so you can fight and conquer other nations!
Isekai: Demon Waifu Highlights
It's always fun watching or reading about an Isekai story since they're so popular nowadays. In Isekai: Demon Waifu, you get to enjoy it fully!
Live Life as a Demon Prince – It's always a fun thing to watch anime shows and webtoons adopt the Isekai genre. It's one of the most popular ones today and its influence can't be shaken. Because of this, you'll see a lot of these shows with almost the same stories popping up. But in the gaming world, this can be a new thing as not many people have heard about this. Enjoy one of the best games today called Isekai: Demon Waifu.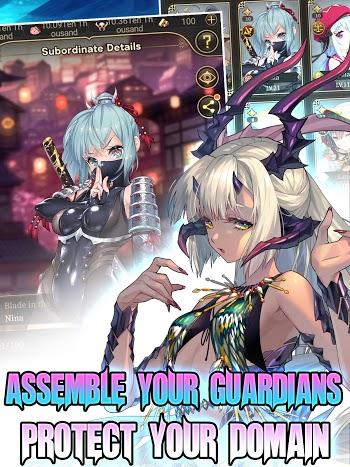 Here, you suddenly got transferred to another world full of demons. You then take on the role of the demon prince and start to create your own kingdom. Expand your influence by conquering many nations and fighting others. In this game, you are free to recruit strong warriors into your force to make your ideals into a reality. Aside from that, you'll enjoy meeting beautiful women that you can date and chat with.
Expand Your Domain – As the demon prince, it's only natural to be greedy and to overtake many nations. In your quest for glory, you can conquer over the whole continent of Paladina as you slowly conquer the nations. Along the way, you'll meet many allies and foes that will in one way or another, help you realize your goals. Moreover, you can engage in fights that will prove your strength once and for all!
Build Your Harem – But what's the use of living in the other world if you can't enjoy it, right? You might as well create your own harem like what they always do in these situations! Thankfully, you are able to do so in this game where you can travel to different nations quickly. Enjoy meeting beautiful women with unique looks and features today. You can then increase your affiliation with them and create the best harem possible.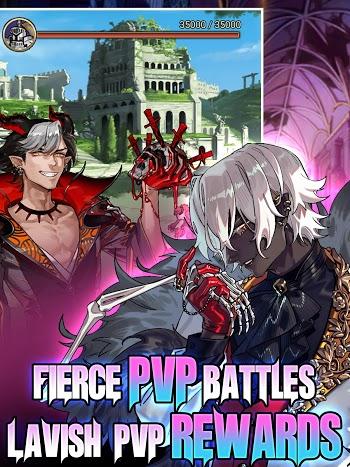 Recruit Fighters – You'll need a lot of loyal followers if you wish to conquer the continent! As a powerful ruler, you have the power to recruit many powerful subordinates to your side. Gather the best troops and lead them into battles in the game. Here, you can recruit many fighters that have unique talents that you can use. You can also upgrade them to make them more useful.
Fight Others and Join a Guild – Aside from recruiting, you can fight other real players in this game. Meet other demon princes and build a guild together!
Download Isekai: Demon Waifu APK – Latest version
Enjoy your second chance at life in Isekai: Demon Waifu! Become the demon prince and expand your influence.