Heroes Strike Offline APK 90
Download Heroes Strike Offline APK - free to jump into one of mobile's best BRs and offline MOBA games to play for free.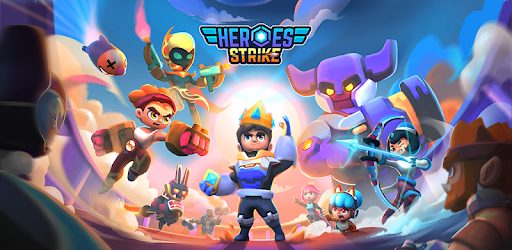 Heroes Strike Offline combines two of the most popular modern game modes, Battle Royale and MOBA, and brings them to your mobile phone for free. Download the apk for Heroes Strike Offline and you'll be able to jump into a fantastic 3v3 MOBA-style game, a battle royale mode with up to 49 players, and lots of other monthly updates that keep the game fresh as long as you play. The graphics are great, the music is fitting, and best of all? You don't need an internet connection to play these games!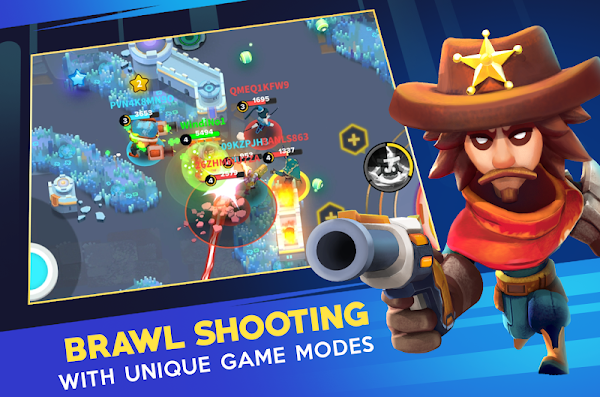 This game works by pitting the player against A.I developed on different skill levels. You can raise the bar, or lower it, if you're finding the game too easy or too hard. That parts up to you, and you might find that you are better at the Battle Royale than you are at the MOBA, because while they share some of the same mechanics and principles, they are very different game modes! Jump into the world of Heroes Strike Offline and experiment with new heroic abilities, test your aim, and have fun without having to connect to the internet.
Best Features and Different Game Modes in Heroes Strike Offline
Heroes Strike Offline is really a game that compiles many different great features and game modes into one easy-to-download package. We'll go into some detail about the two main modes, the Battle Royale game and the MOBA game, and then go on to tell you about some of the best updates and regular changes to the game that manage to keep this primarily offline experience pretty fresh in the mobile gaming market.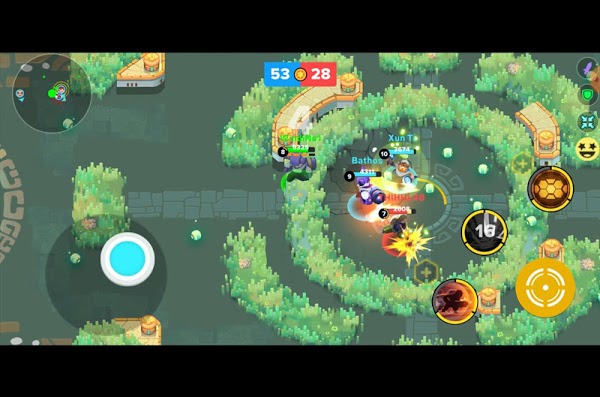 Battle Royale, What Is It And How Does It Work In Heroes Strike
Battle Royale is a hugely popular genre and has been for the past 4 or 5 years. It all began with the explosive success of PUBG, although there were battle royale games before it. Since then, other huge games like Call of Duty: Warzone and Apex Legends have dominated the market. If you want to play a battle royale game on your mobile phone without a big price tag or constant internet connection, Heroes Strike is the way forward. Dive into a competitive world against A.I enemies and emerge the victor - it's that simple!
Heroes Strike Battle Royale
There are 49 players ready for combat, you and 11 A.I controlled enemies. You have different abilities, weapons, and talents. Can you master every character and become the ultimate Battle Royale champ? The main aim of the game is to be the last player standing - not too difficult if you set the difficulty low, but the game becomes much more challenging if you boost the difficulty level of your opponents. Blast your way through the opposition to become the Battle Royale hero!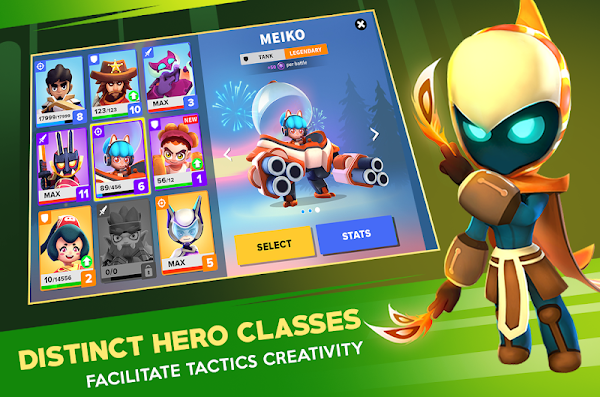 Heroes Strike Offline MOBA
A MOBA game, or Multiplayer Online Battle Arena, is one of the world's most popular forms of gaming. League of Legends and DOTA 2 dominate the eSports world, with huge followings across the planet. Just last year, the DOTA 2 International Tournament had a prize pool of over 200 million! If you love the MOBA game mode but don't have a laptop to play these fun games on the go, then Heroes Strike Offline MOBA is ideal for you. These short matches against A.I opponents are perfect for catching up on a little action on the move
Best Features of the Heroes Strike Offline MOBA
This fun and unique 3v3 offline MOBA is the perfect game for mobile. Each hero has the choice of 2 skills besides their main unique hero ability. This means you can choose which abilities are your favorite, or what you believe are the strongest abilities. Even though the matches are only 4 minutes long (a great length for mobile matches, anyway) these skills do mean there's a bit of strategy involved alongside the fast-paced fun. There's also a wide range of heroes to choose from, which keeps the game fun and fresh for longer. Play an attack hero, utilise the defensive abilities, or play to kill...the choice is yours!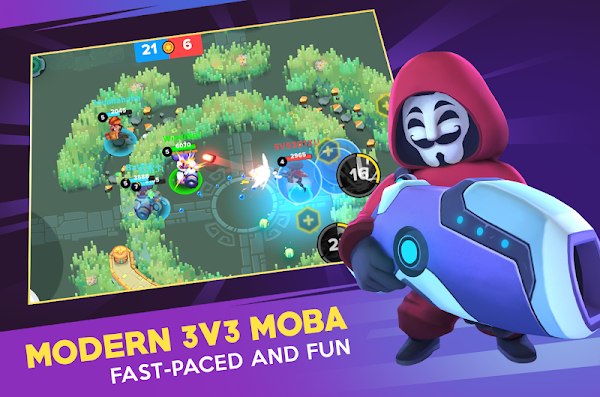 Free-to-play and Designed For Easy Progression
This MOBA game has a great choice of heroes from each class, as well as abilities for each of them, unlocked when you start the game. While you can boost your progress by buying some in-game currency, plenty can be unlocked through natural progression and completing levels/challenges to earn rewards. The game has a good sense of progression, and it won't feel like you're being scammed out of your time with too many adverts and annoying in-game prompts to spend real money! All items are available for FREE if you play the game enough...that's great for balance!
Regular Content Updates Keep the Game Alive
Heroes Strike Offline already has many, many different heroes available. There are different classes and each hero has very unique abilities, but the developers keep adding more. New content drops frequently, like new heroes, skills, modes, and arenas. As well as these content drops, regular events are held to make sure it's simple to level up and gain more experience in game. This is also a great way to get your hands on brand new powerful gear to kit out your heroes with! Check back regularly for more updates and stay ahead of the crowd.
Similar games: Soul Knight and Ninja Warrior Shadow APK
Heroes Strike Offline APK
Download the apk for Heroes Strike Offline to get a headstart in the Battle Royale and MOBA free game for mobile.