Hashiriya Drifter Mod APK 2.2.01
Download Hashiriya Drifter APK for Android to experience car culture from Japan in the 1980's and 90's. Must have for any car lover.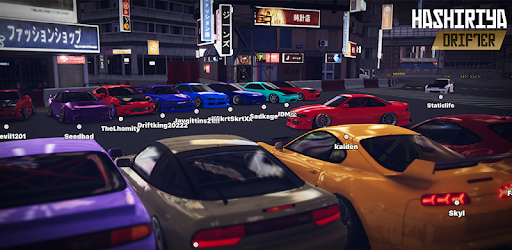 If you're a fan of car culture from Japan, or you just love drifting, then this is certainly the game for you. Hashiriya Drifter is all about the 1980's and 90's drifting scene in Japan. You can buy cars, tune them, modify them, and then take them out on the track to drift alone or against opponents from around the world.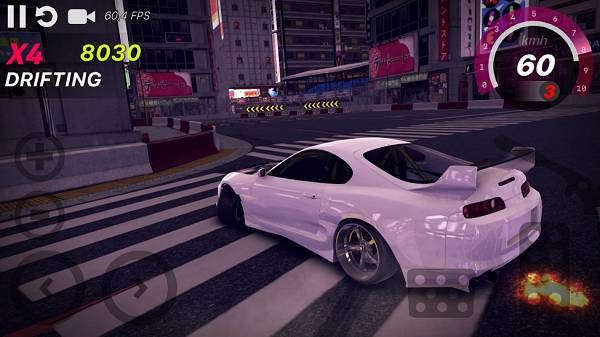 This is the ultimate drifting game for mobile, with tons of cars and countless modifications to customize their aesthetic and drifting ability. Score points for having the best drifting ability and then watch those points translate into money that you can spend on getting even more modifications for your cars.
Will you have what it takes to become the best drifter on the scene? Find out now in this awesome period game.
Master the drift
Hashiriya Drifter allows you to master the drift like never before, with accurate physics and a range of modifications to make in order to make your car more formidable on the track. But that's not all that there is to do in this diverse game. Here are some of the other cool features that make the game stand out among other racing and car games for Android.
Massive multiplayer community. There are more than 3 million active players on Hashiriya Drifter at any given time, making this one of the most popular drifting games on mobile at the moment. You can meet players online to compete against them, or you can meet up in car meets, or talk chat to them about Japanese car culture and how they've managed to build their cars. The real challenge is online, so make sure that you don't miss this.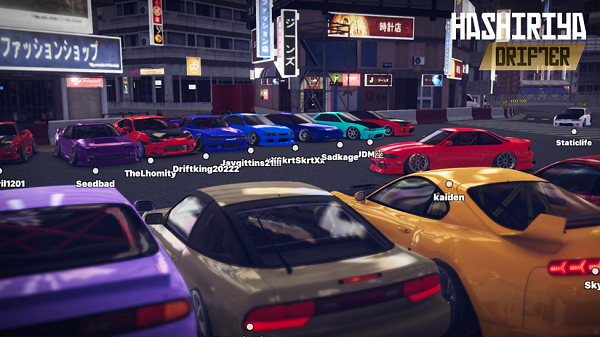 Fun single-player. Make sure that you get good at the mechanics behind drifting in the game's awesome single-player. This is where you should practice before you take the challenge to real opponents online. It's best to make sure that you're familiar with the game's controls and mechanics before you make this transition.
Tons of cars to choose from. The game has dozens of real cars from 80's drift culture in Japan. The best of them all – and the most expensive – is the Nissan R35 GT-R. Try to save up as much cash as possible so that you can afford it – or settle for the other cars in the game. There are plenty to choose from and all of them can be used to perform awesome drifts.
Tips for playing Hashiriya Drifter
When it comes to mastering the art of mobile drifting, you'll want to get as much practice in as possible. Still, here are some top tips that'll help you along your way to becoming a master of the Japanese drifting scene.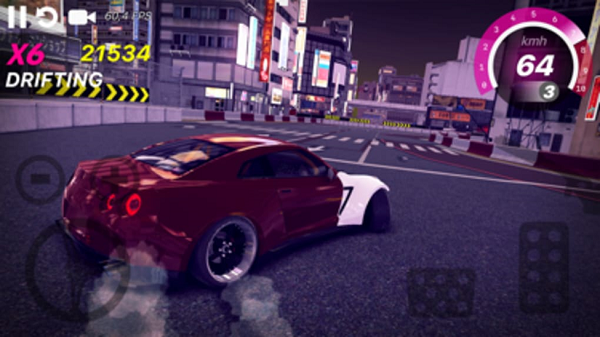 Just keep the accelerator on. Even if you've hit an obstacle and are now flying through the air sideways, you'll still earn some extra points if you keep your finger on the accelerator button. After all, seeing someone flying through the air to an impending wipe out is always fun – so why wouldn't you get points for that? Keep your finger on the pedal at all times to rack up the most points.
Don't waste money on cosmetics. The best upgrades that you can make for your car to allow it to drift better are the tuning upgrades – and most of these are free. Therefore, it doesn't make much sense to waste your money on these show-off upgrades when they don't even allow your car to perform any better. Instead, save up your money and spend it on better cars. This will allow you to progress much more effectively.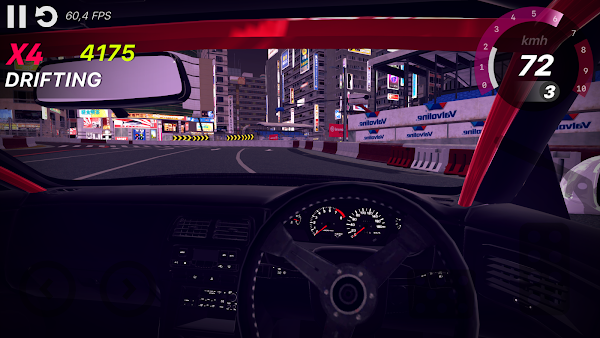 How to drift: To drift, you can just use the handbrake, or simply tap the accelerator button on and off. This will start the drift, which you can then make longer with even more acceleration. Obviously, you'll want to be drifting around corners – but make sure that you don't come into them too fast, or you'll risk losing control of the car.
Hashiriya Drifter APK
What if you could play the game with the best cars right from the beginning? Download the unlimited money to be able to unlock all the best cars and customize them to your liking, without having to play through the game for hours gradually building up your funds. If you just want to make some awesome cars, then this is the for you. Try it out now.