Draw Climber APK 1.16.05
Download Draw Climber as an APK - latest version - for Android, this is a fun climbing puzzle game which is totally addictive!
Draw Climber is a game of patience, skill and competition. Developed by VOODOO, who've brought you many other popular Android games (available to download as an APK), Draw Climber combines drawing with fun climbing mechanics. You need to draw different shapes quickly and beat your opponent in a fun climbing race!
The aim of the game is to beat your opponent in a battle of climbing talent. Both opponents must draw the climbing apparatus they need to succeed, from arms and legs, to rolling circles. Across a variety of different landscapes and platforms, have you got what it takes to become the Draw Climber pro? Smash through boulders, climb hills, swim through pools!
The fun never stops with Draw Climber pro. This new game provides hours of endless addictive climbing action, with the levels stretching up into the 400s and beyond! Each level gets progressively more difficult, and you'll need to keep up the practice to keep levelling. As you level you can unlock new looks and designs for your climber and also boost your speed. The more you play, the more you unlock.
For those who are just starting out in the world of Draw Climber, here are a few crucial tips and tricks which will get you to the top of the hill, and over the other side! It's not as simple as just climbing up a hill! These landscapes get pretty crazy. Follow this advice and you should reach the top levels much easier.
How To Play Draw Climber
Draw Climber has one or two simple mechanics you need to master to become a true professional. The key rests in drawing the right shape at the bottom of the screen. Sometimes you might need legs to climb a hill, sometimes you might need paddles to cross a swimming pool. Once you've learned how the shapes move and how the levels progress, you'll find it easier to plan ahead to make sure you've got the best chance of climbing the fastest.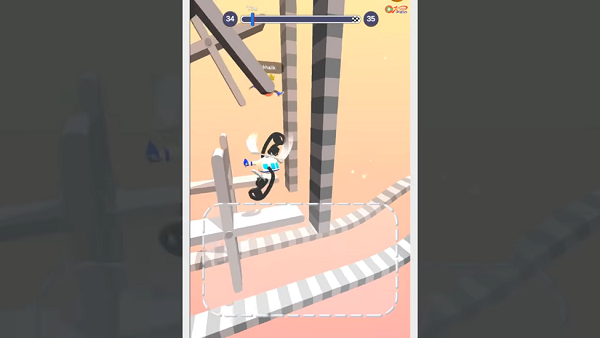 Choose the Right Shape
At the bottom of the screen there is an area where you can draw the correct climbing shape. It could be a circle, it could be two rectangles, you could even try triangles! You have to think of your climber as real. What will it need to climb over the different obstacles in its path? Use your finger to delicately draw the perfect shape.
Learn the Track
Each track is completely different and it changes with every level you progress. Sometimes you might need more than one set of climbing gear for each level. Thankfully, you can easily change what shape surrounds your climber throughout the middle of the level - just draw something new in the bottom box.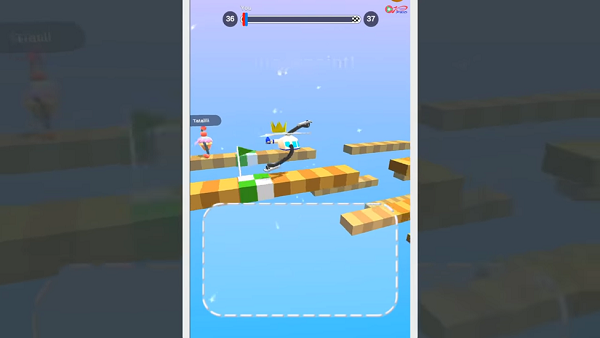 Level Up Your Speed and Unlock New Cosmetics!
Like all great mobile games, Draw Climber has lots of different unlockables. If you're a fan of fun APKs which get you addicted and have plenty to work towards, this is the game for you! You can choose from lots of different objects and shapes, from helicopters to birthday cakes. There are different colours and designs depending on how many coins you've unlocked! As well as beauty, you can also level up your speed, meaning you shoot through levels even faster.
Make Adaptations On The Fly
Noticed your climber slowing down? Reached a pool of water and your circular legs just not cutting it? Need to smash through a lot of different blocks, or climb a steep hill? Each level has a variety of different obstacles that you need to power through. This will require you to make changes to your design as you play, or you might just lose the race.
Remember, This Is A Race!
This isn't a game for those who want something chilled out and relaxing. You're racing against an opponent! You need to make sure your climbing is up to scratch and you're keeping on top of the race. Those chests you earn at the end of every level should be the motivation you need to become the best Draw Climber possible.
Draw Climber APK
Play Draw Climber with no annoying adverts and unstoppable climbing action thanks to this APK download - Unlimited coins, No ads.