Dragon Brawlers APK 1.19.0
Download Dragon Brawlers APK – latest version – Free for Android and take part in an epic 3v3 battles using your dragons! Can you beat them all?
Action games have always been one of the most played games in the mobile gaming industry. They are fun, popular and challenging. Plus, they offer tons of features that no other genres can match. This is why they are an ever-growing genre with hundreds and thousands of games in the category.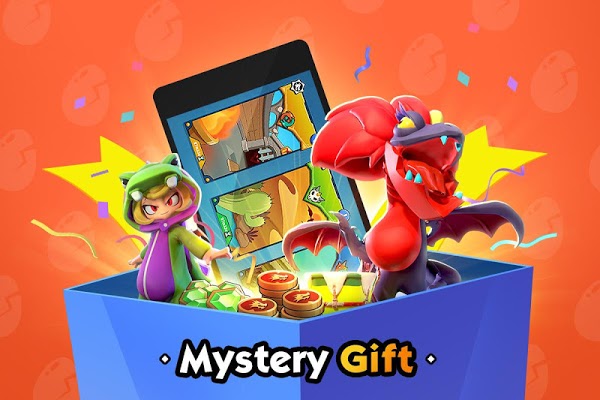 Dragon Brawlers is a game developed by SkyUnion Hong Kong and it's taking over the market! If you're a fan of Brawl Stars, then you'll also love this game! Everything you love about Brawl Stars is present in this game plus more! The game which has over 100 thousand downloads in Google Play Store has just been released in February of 2020. It quickly grew in popularity because of the fun and exciting gameplay it brings. If you want to know more, read on!
What is Dragon Brawlers?
If you've played Brawl Stars, you'll notice that there are a lot of similarities to Dragon Brawlers. That's because they were inspired by the former! But in Dragon Brawlers, instead of just having heroes, you get dragons and heroes! How cool is that? That takes gameplay into another level.
In this game, the fight is 3v3. This means you get to team up with random people and fight random ones as well. However, you can definitely contact your friends or family to play with you if you so choose. Each hero and dragon have their own unique traits. Some are good at close-range some at long-range. But whatever characteristics they have, one thing's the same – the goal is to eliminate all the opponents. The more you kill them, the higher your rewards will be. And in these games, teamwork is the key. You need to go together and work to gang up on your opponents. You can't go alone in here as you'll instantly die especially if you're surrounded by enemies.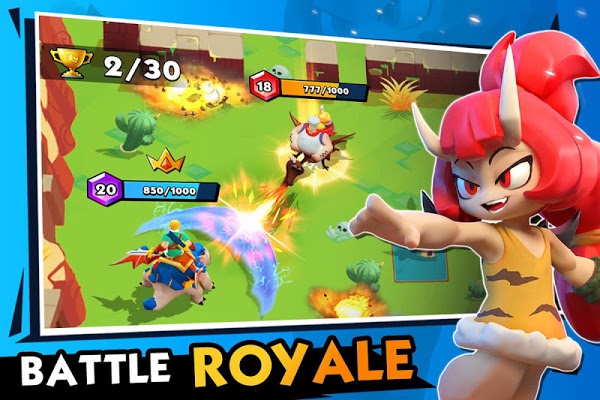 As for the graphics and the gameplay, everything is smooth. The designs are as lively as the characters themselves! This is one of those games that will hook you in and will keep you playing for days on end. There are also other features such as guilds where you can participate and fight together as one. If you want to know more read on below!
Features of Dragon Brawlers
If you think Dragon Brawlers is just a carbon copy of Brawl Stars, think again! Sure, Dragon Brawlers took inspiration from the popular game but it added its own twists and other features! Here is the full list of features:
Dragons and Heroes – The biggest difference of this game from Brawl Stars is that instead of just heroes, there are also dragons! In this game, you ride dragons to battle, how cool is that? You can a bunch of exciting things because of that. Speaking of exciting things, the attacks are what makes this game so exciting. The basic attack involves a very basic attack of your character that doesn't have a cooldown. But for the special attacks, they have a cooldown but they're much more powerful. It's your job to master them all so you can time your attacks properly and not waste it. Also, your character stops moving when attacking so keep that in mind.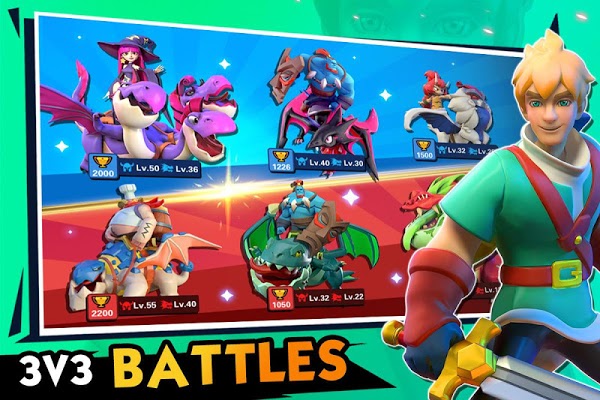 3v3 Battles – In this game, you get to play against 3 other strangers with a team of your own! That's what makes this game so exciting. Even if you mess up, your teammates can protect you and vice versa. That's why teamwork is very important in this game if you want to rack up victories. But if you want to play alongside your family or friends, you can do so! Just invite them to your team and you can go against random foes! There are a million ways a match can go so it's up to you on how you're going to play.
Multiplayer – Most games nowadays have a multiplayer feature such as Brawl Stars or Call of Duty Mobile. This is because people want to test their skills against other people and play in fun matches. The only drawback is you can't play offline in this game.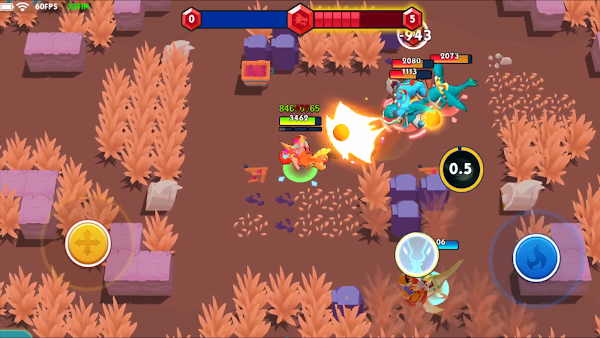 Guilds – In Dragon Brawlers, there's a feature called Guilds where you can create or join Guilds! Think of them as a group where you can go to battles together and earn rewards. As this is a group, there are leaders who facilitate the group. But the main purpose of a Guild is to connect players and create a community of people. Then, as a group, they can go on battles together to rack up more wins. Since you don't just want to team up with random players all the time, Guilds can give you the opportunity to grow.
Upgrade characters – In Dragon Brawlers, you'll have the ability to upgrade your characters to make them stronger. Of course, at first, they'll be weak but as you gain more money, you'll have the ability to upgrade them to be stronger. As you upgrade them, the cost will become much higher. That's just how it is for most games and it's also the mechanics in Dragon Brawlers. But the good thing is after upgrading them, your characters get stronger. That's how you win games.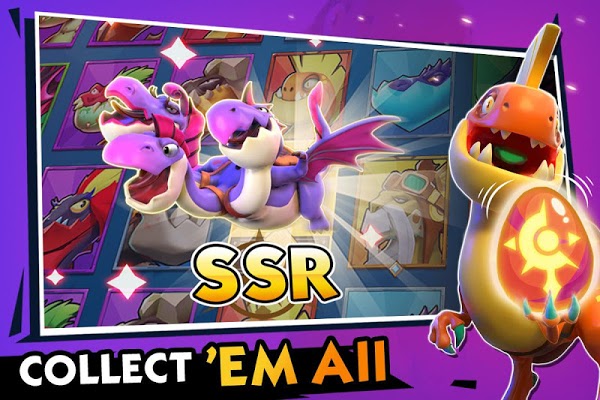 Leaderboards – In Dragon Brawlers, your goal is to climb the leaderboards by defeating many opponents. Show off your skills by being at the top! But it's not easy of course, you need dedication and skills.
Incredible 3D graphics – The graphics in Dragon Brawlers is incredible. Even though it's 3D, the camera is at the top to provide you a bird's eye view. This will allow you to see your allies and opponents coming in at any direction. The graphics are perfect for this type of game.
Easy controls – The controls are also really easy if you've played enough action games. As for the left side, you'll see the movement pad and the right side for the attacks.