Dating My High School Bully APK 3.1.9
Who would you choose from the three girls to date? In Dating My High School Bully APK, players can choose their responses and the girl of their dreams.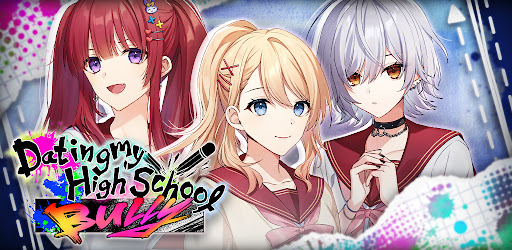 Download Dating My High School Bully APK – Dating Sim
Dating sim games aren't new but they have always provided a quick fun time for everyone. Dating My High School Bully features a story that has been repeated all throughout.
In the game, the goal is to meet new people and to choose the one you'll date. But the question is, will you date your bully, or will you choose the other ones?
This dating sim game is a fun one to play since it gives a twist to a normal one. Instead of just dating, you'll have the opportunity to date your bully. This can't be possible without developing feelings for her!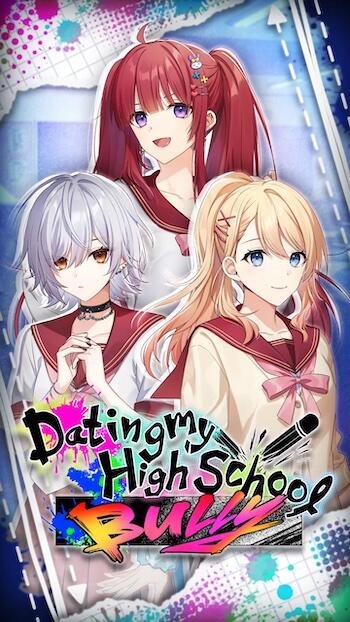 But will you still choose her as there are other choices as well? The game revolves around the story of you and your new-found friends or should we say bullies!
Close Inspection of Dating My High School Bully
Dating sim games aren't new but there are many new ones with unique stories all the time. One of the freshest games from Genius Studio Japan is Dating My High School Bully.
The game has received an average star rating of 4.4 in Google Play Store with more than 50,000 downloads. This means that it's enjoyable thanks to its unique twists and stories. It's a game that has old and new elements to enjoy.
High school is where first loves are usually made. In Dating My High School Bully, there exists a young boy at Matsubara High who hasn't make any friends. Thankfully, you're invited by a popular girl to her friend group.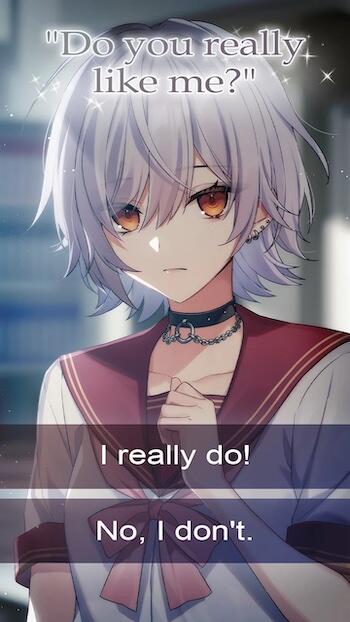 But you realize that she's more interested in bullying you more than any other. But is this a chance to turn things around and even date her? The game requires your choices so you can select the perfect ending.
There are many characters and only one of them can end up with you. There are many chances to deepen your relationship with the characters and a story to enjoy.
Make Your Choices
One of the greatest things about dating sims is that they allow players to make their choices. This is what separates the game from watching a movie or a romantic show.
In many instances, you'll be required to make your selections as to what to do. For instance, you will be asked to choose on what to respond to Chika such as "Orders from Nanami or "Waiting for You".
There aren't any wrong or right answers here, but each will influence the relationship you have with the characters. It will also have an impact on the ending of the game as well as the story in between.
Dialogues and Stories
Dating simulation games rely a lot on dialogues to convey the story. In the game, you'll be living as a high school boy who has yet to make a girlfriend. To go through the story, you'll be talking with different people in the game.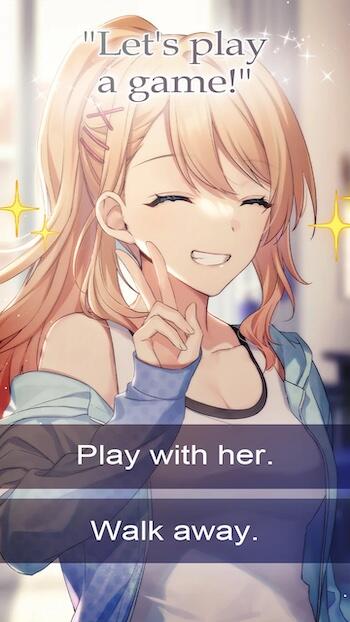 This is a game where there are many dialogues that will progress the story. But more importantly, the story is ever-changing based on the choices that you make. You can also skip the story by tapping the screen and waiting for the choices that you need to make.
Who Will You Date?
The game Dating My High School Bully is a fun one where you'll meet different characters. But the main ones are Aya, Chikako and Eichi. Aya is the timid one in the class and she's an introvert. She's bullied a lot, so you'll have a chance to talk to her. Will you be open with her?
Then, there's Chikako who's a people pleaser. She's kind but she's looking for someone to understand her. She always pleases people to the point of forgetting her own morals. Will you be able to tell her to please herself first?
Lastly, there's Eichi who's your bully. She's a girl who doesn't back down from anyone or anything. But that's what makes her so interesting.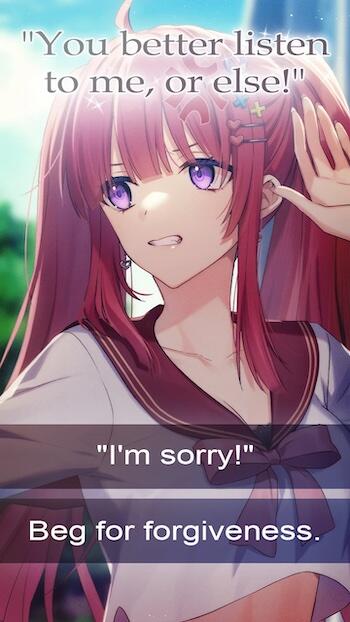 In the game, you'll have a chance to talk with the girls and develop your relationship with them. But there's only one choice to make at the end!
Great Visuals
The visuals of Dating My High School Bully are based on anime. It features colorful character design with intricate backgrounds. The soundtrack is without a doubt a great touch as well.
Download Dating My High School Bully APK
Do you enjoy dating sims? Try your best in Dating My High School Bully and pursue the girl you like.