Crowd City APK 2.6.3
Download Crowd City APK - latest version - for Android to experience the unique gameplay and run your crowd into others to get them to follow you.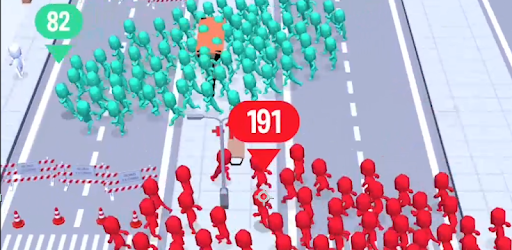 | | |
| --- | --- |
| Name | Crowd City |
| Updated | |
| Compatible with | Android 4.4+ |
| Last version | 2.6.3 |
| Size | 83.47 Mb |
| Category | Arcade |
| Developer | VOODOO |
| Price | Free |
| Google Play Link | io.voodoo.crowdcity |
Want to experience something truly fun and unique? Download Crowd City APK and try to make your crowd of people the biggest in town by running into the smaller groups of people. The gameplay here is simple yet very satisfying – and very addictive.
Developed by Voodoo – a French games company for mobile – this is just the latest in a succession of amazing Android games under their umbrella.
Crowd City is a classic .io game that has made it over to Android devices after finding success online. It play a lot like Slither.io – but in a completely different setting. You control a crowd of people running through the city and your goal is to run into other groups of people that are smaller than yours to make them join your group. You're essentially 'eating' the groups of people to make your own group bigger.
The bigger your group is, the more people you can get to follow you by running into them. But be careful – if you run into a group bigger than yours, it will swallow your group and you'll lose the game. Avoid massive groups and try to make yours the biggest there is!
How to play Crowd City APK
When playing this game, there are some simple rules to follow to ensure that your crowd is the one doing the trampling – not the other way around. Here are some simple tips and tricks to ensure that you've got a decent chance of winning in this game.
Avoid crowds in the early stages of the game. There are other players out there who will already have big crowds running around the city – avoid them! When you begin the game, you'll only have one person in your crowd. The goal is to get more people to join you as you run around the city. But make sure that you run away from bigger crowds, or those players will likely chase you down and weaken your crowd – making you easy to take out.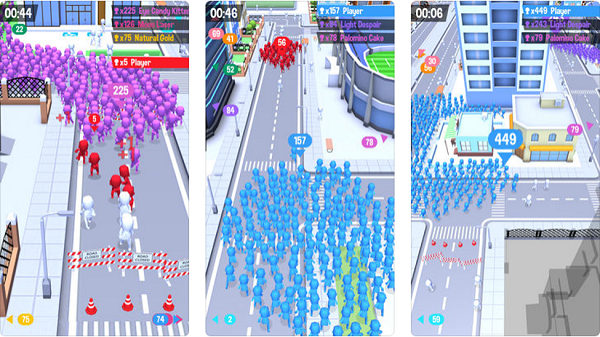 Hunt the small crowds. Once you've got a bit of strength behind you, you'll want to start eating into some of the other crowds. Around 35 people should do the trick. While there might not be much immediate benefit from destroying other players now, later on in the game you'll be thankful that you did this because now those players can't compete against you for the top position.
Just tap. In most .io games, you need to keep your finger on the screen to continue moving. Thankfully, this isn't the case with Crowd City – although many players don't actually realize this until much later in the game. You only need to tap the screen to make your crowd move in a desired direction, and then you can simply swipe in any other direction you want to move in.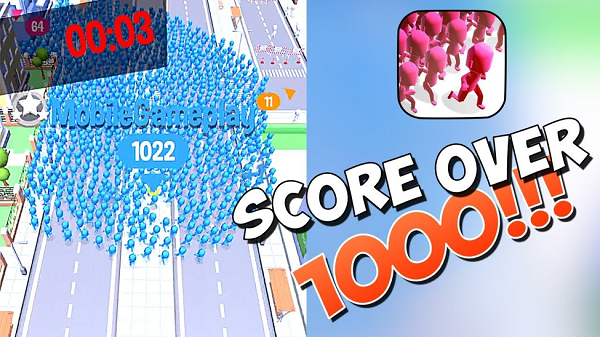 No need to kill them all. When you run into someone else's crowd, you'll take their players, which means that your crowd will be bigger. The aim of the game is to have the biggest crowd after two minutes, so you don't actually need to finish off other players in the later stage of the game – just make sure that you've got the biggest crowd to win.
Crowd City APK
Want to make your crowd way bigger? Download the Crowd City APK to play the game for longer than the usual two minutes and make a massive crowd. Tons of fun, try it now!