Clash of Clans APK 14.211.16
Download Clash of Clans APK for Android to build your village, raise a clan, and do epic battle with enemy clans. Are you ready to battle?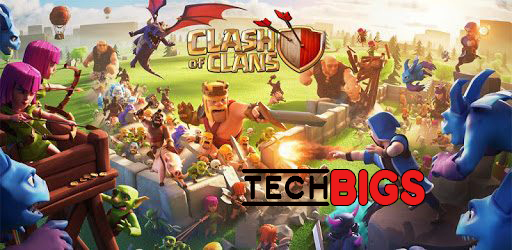 Raise your clan and take them into battle against your opponents. Download Clash of Clans APK to build your very own village and defend it from barbarian invaders. Build your clan's strength and join forces with other players to invade enemy territory and grow your empire.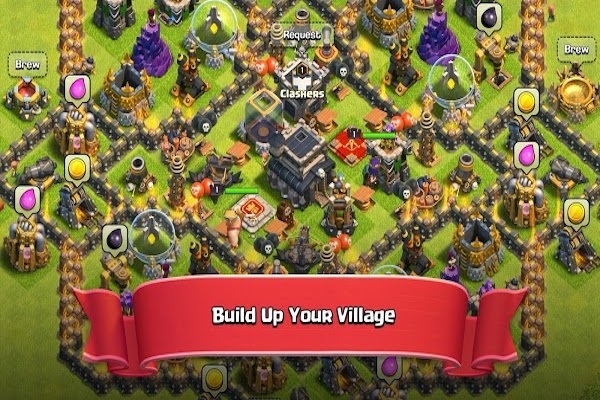 Epic clan warfare
Clash of Clans APK is one of the most popular mobile games ever made. In fact, it's one of the most popular games ever made – period. The game brings in $5 million per day for developers Supercell. What makes it truly special is the ability to have your friends and even family members join their villages into your clan.
You can make an epic clan full of other players and friends, and then use your combined strength to overpower other clans. The game is full of strategy and competition. It's also abundant with teamwork and endless building options.
Build the ultimate village
You'll be able to create a grand village for your people to live in and you'll need to defend it against attackers when you're not there. Upgrade your village defenses with canons, catapults, and more to keep your people safe when you're out on campaign.
There are a multitude of buildings to construct including farms, town halls, military instillations, stockrooms and more. You'll be able to let your town building instincts take over and create an awesome place to call home.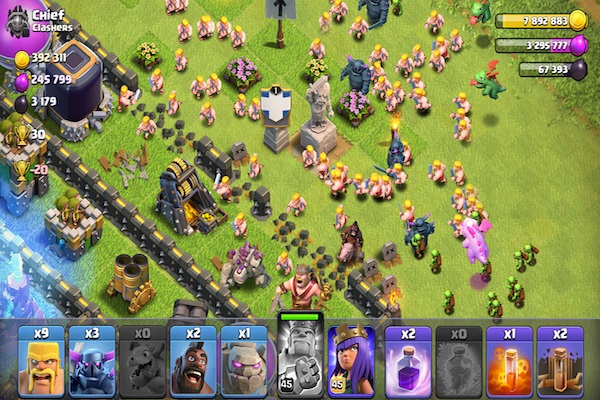 Build your clan
Sooner or later, you'll have to either join or create a clan. It's easier to join someone else's clan than to make your own, although some players will get off on the idea of being the big boss in the clan. You can invite your friends and family into your clan, and other players who you deem worthy. As your clan grows in strength, you'll become more of a target and you'll need to work together to defend it.
Tips for playing Clash of Clans APK
In such a big and complex game, you'll need a few tips to ensure that you're able to succeed in Clash of Clans. Make sure that you're always prepared to learn something new in the game – those who don't adapt tend not to last long.
Raid empty bases. Some players will always leave their bases empty when they go out to attack someone else. Some of these players have simply stopped playing the game altogether – so they make easy targets to raid and get some loot.
Put your town hall inside your base. This should go without saying – always have your town hall inside your base and have it heavily guarded. You don't want someone to get into your town hall. Make sure that it is inside the walls and you've got the proper defenses in place.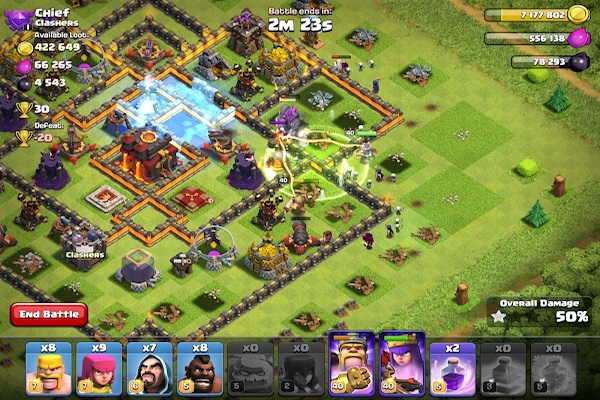 Upgrade your collectors and mines. You'll want resources in the game to succeed, so it's essential that you're upgrading your collectors and mines to ensure you have the right amount for war. The sinews of war: infinite money.
Don't break your shield. Your shield is what defends your village when you're not there. It breaks if you attack someone else's village. You should time your attacks for when you have something like 30 minutes left on your shield, then you can attack your opponents with the least chance of being attacked yourself.