Stick War Legacy APK 2023.4.52
Download Stick War Legacy APK - Latest version free for Android and take charge of every stickman. You must build army units and mine gold to become champions.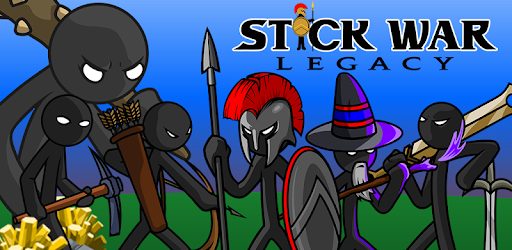 Stick War Legacy is a popular game that has received phenomenal rankings. It has dynamic challenges and superior graphics which makes it stand out.
The stick figure game challenges you to establish and control your army in formations or units. You must take complete charge over every stickman within your gaming jurisdiction.
Additionally, you'll enjoy its topnotch graphics and impressive sound systems. Everything is just righ to entice you to take a trip to the golden days of flash gaming, stickmen gaming.
So, are you ready for the ultimate war between these scrawny, yet intimidating figures? Ensure that you download Stick War Legacy for Android to enjoy every gaming action through your mobile device.
A Fascinating Gameplay
In this game, you'll be the leader of a nation of Order. Your people believe in peace and they don't worship weapons as gods. As such, you'll become a point of interest among the surrounding nations.
Every neighbouring will be preparing to fight your people and introduce their beliefs in your land. As such, you must organize your army and attack first!
Your target should be to conquer many technological stations, thus incapacitating them. You must take control of every stickman, build units, and mine gold.
Additionally, you must learn the techniques of Giant, Archer, Sword, Mage, and Spear. This way, you'll be able to destroy your opponent's enemies and capture their territories. A simple task for the mightiest of stickmen.
Game Modes
Stick War Legacy has distinct game modes that give you the leeway to select that which suits you the best. Some of the outstanding modes include:
In this game mode, you'll be required to survive zombies' attacks. The game will be fast-paced and you must invoke your superior stick fighting techniques to win the battle.
How many nights can you withstand ruthless attacks from the zombies? Try this mode and find out your stick fighting expertise!
Tournament mode challenges you to face dozens of challengers in fierce battles. You should always ensure that you beat them to be given the Crown of Inamorta.
Interestingly, all your opponents will be computer-generated (Artificial Intelligence) geared. However, you'll only face AI opponents that are within your level of expertise.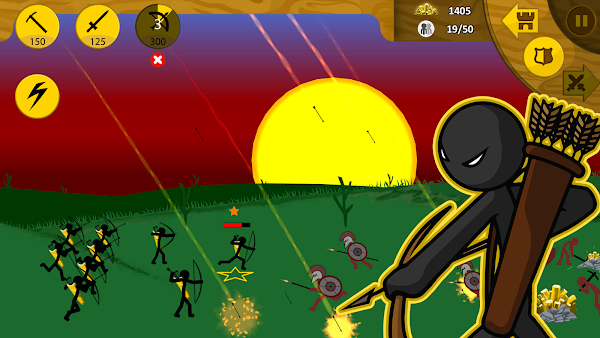 This mode is based in the world of Inamorta which neighbours highly selfish nations that discriminate themselves from your territory. Instead, they are devoted to advancing their technology and innovations to dominate other countries.
In this mode, every country will have distinct methods of defending their territory. Each nation believes so much in their weapons and fighting techniques that they are determined to impart these techniques to other countries.
This persistence will lead to a war outbreak! When that happens, you must gather your army to fight for your beliefs. Ensure that you use sophisticated stick fighting techniques to outsmart your rivals.
Other Features to Watch Out For
Here are a few other features offered in Stick War Ledacy to keep a look out for:
Simple yet effective graphics
6 bonus campaign levels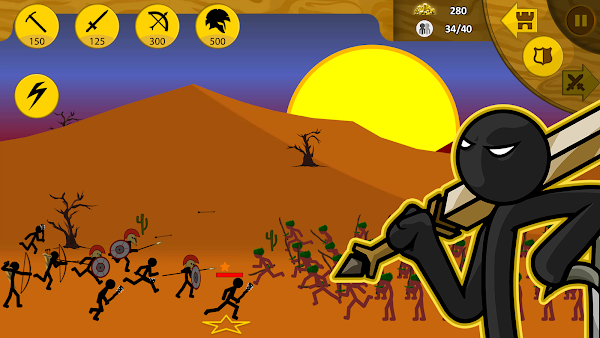 Many weapons and skin unlock. Some of the skins available include leaf, savage, ice, lava, and vamp skins.
Download Stick War Legacy APK
Download the latest version of Stick War Legacy APK and enjoy thrilling gaming moments. It has unique battle challenges and exemplary awards.