Castle Raid APK 2.10.1
Are you searching for a fun game to play? Try Castle Raid APK and enjoy! You can cut the grass here to raid castles and take over many rewards today.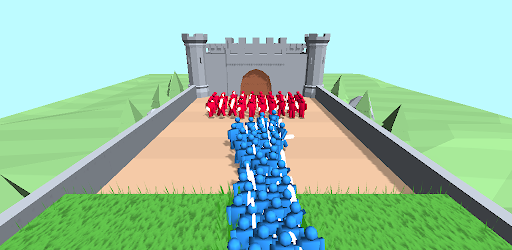 There are a lot of arcade games in existence nowadays. We see many of these games on the market because they're so easy to play and don't require much focus.
They're fun, quick, and free to play, which is why they're popular among many players. So, if you're ready to play a fun and unique game, try Castle Raid now and enjoy the thrill of raiding castles using your soldiers today!
In this game by Voodoo, you can have fun with a game that allows you to siege castles today. The premise is simple; you can enjoy a unique level where you can swipe the grass to let out your soldiers.
There will be obstacles on the way, and other obstacles will let you grow your troops! This strategy game will test your skills and strategy as you try to take over the castle. Enjoy upgrading your troops too.
Take Over the Castle
In the age of technology, we're seeing many games today that allow you to have fun with enjoyable yet straightforward aspects. We're seeing many games adopt the casual play style today since most people are busy with other things.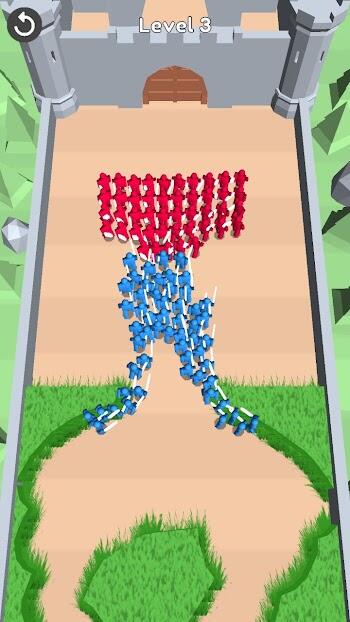 These casual gamers want to play something quick and enjoyable without having to focus too much. Games like Castle Raid are the perfect ones to download since all you have to do is raid castles here using strategies. You'll need to guide your troops to victory.
This game will test your decision-making and strategy skills as you try to lead your troop to victory. At each level, you must subjugate a castle by going through countless obstacles first. You need to swipe the grass, and your troops will automatically go to the open areas.
But you need to avoid obstacles like blades and fight enemy soldiers if you have to. Overall, you have to do a lot of thinking here, but the controls are simple.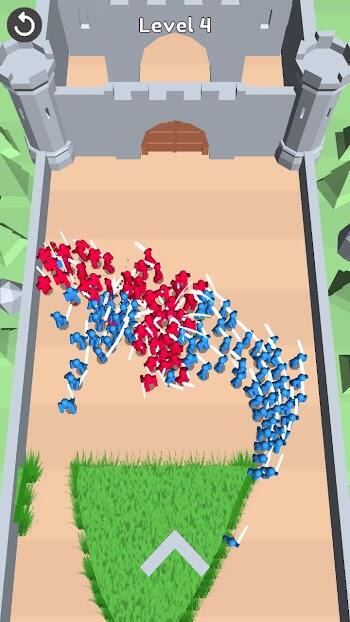 You're also free to upgrade your troops here as you can increase their attack and defensive capabilities today.
Highlights of Castle Raid
If you love playing with strategy games, then Castle Raid is the ultimate game that you can play today.
Have fun with numerous strategies – Mobile games today have become so advanced that we can play games that look like console ones. There are so many games today that offer an incredible experience for you with the highest graphics possible.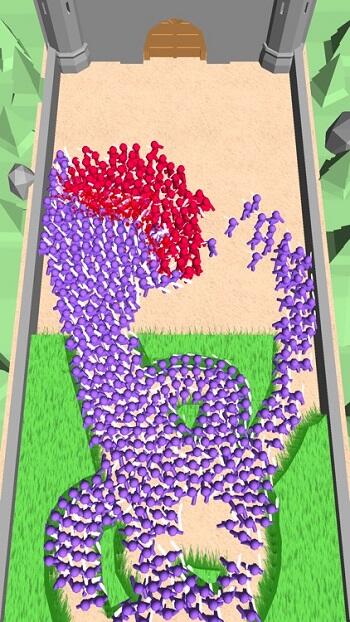 But if you're not into those games, then there are also many casual but enjoyable games to play. One of these games is Castle Raid, and it's a delightful game that lets you raid castles. The objective is to subjugate the castles at every level.
But you'll need to go through countless obstacles first in every level before you can complete the level. You'll face numerous obstacles in the form of walls, blades, and even enemy soldiers. You can go anywhere you want as you cut the grass by swiping the screen.
Some areas can multiply and add your soldiers so you can utilize these. There are so many levels to play here today, and you'll have fun with each of them!
Many levels to play – You'll have so many levels to play and enjoy within this game. At each level, the challenges will only get more challenging as you'll face more obstacles.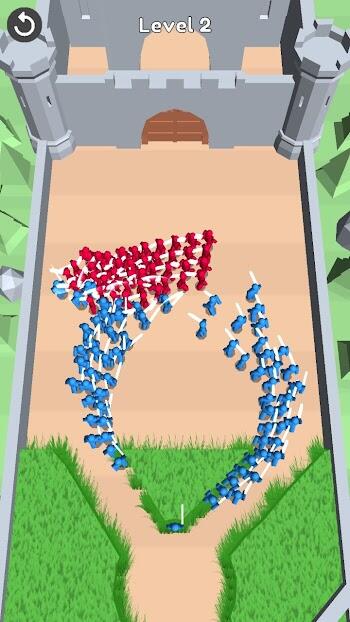 You'll then be able to play unique levels filled with obstacles like blades, walls, spinning wheels, and even enemy soldiers. Here, you can annihilate the soldiers if you have more soldiers today! Feel free to enjoy a game where you can complete a lot of levels today now.
Simple controls – Castle Raid lets you enjoy the most straightforward controls ever for a game. You can play this game with just one hand, so it's perfect for when you're waiting for the train. Here, you can swipe the screen to cut the grass, enabling your troops to go through tracks.
Your troops will automatically move, and you'll need to guide them on where they need to go! There's no time limit here, but you'll need to go to the best places to maximize your rewards!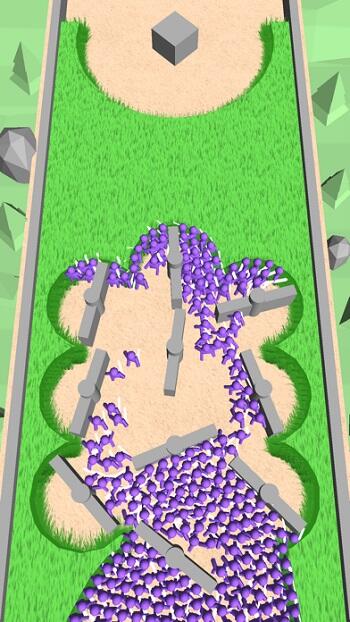 Countless upgrades – In this game, you're also free to upgrade your troops. You can upgrade their attack power and defensive capabilities.
This will allow you to subjugate levels and troops easily. But you'll need to have diamonds to upgrade, which you can get by completing levels!
Download Castle Raid APK
Raid a lot of towers now in Castle Raid, and enjoy! Enjoy countless upgrades and have fun now.