CarX Highway Racing APK 1.74.8
Download CarX Highway Racing APK – latest version – Free for Android and experience a thrilling highway race! Can you weave your way through traffic?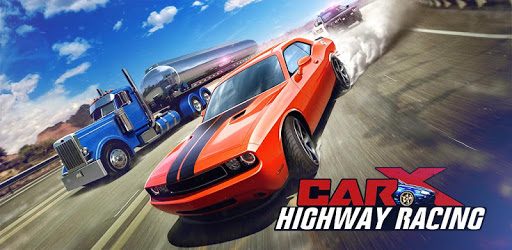 Racing games have always been popular no matter what. They are some of the most populated genres in the gaming world but plenty of games are still being released. Who can blame them? People love racing so much that they want to play racing games whenever they can. That's the beauty of this game, you don't have to know anything about driving to enjoy it!
CarX Highway Racing is a racing game developed by CarX Technologies. This chart-topping racing game has over 10 million downloads in Google Play Store alone! With thousands of positive reviews and ratings, it's safe to say that this game will be remembered as one of the best in the mobile gaming world. But what makes this game so playable? How is it any different to countless racing games that came before it or after it? Read on to learn more!
What is CarX Highway Racing?
When it comes to racing, nothing is overdone. This means that players will still play the game especially if it's well-made. And racing games are so playable that a lot of people are still fans of these games. There are a lot of games under this category but there are also a lot of avid fans raving for more.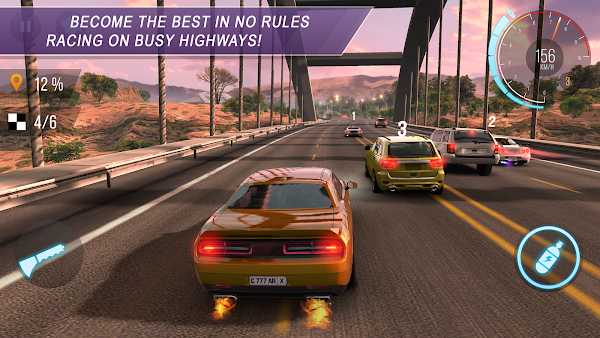 CarX Highway Racing is a racing game developed by CarX Technologies. It has already reached 10 million downloads but it's still as popular as ever. In this game, realism is the name of the game. If you've ever been tempted to race in the highway but the though of it scared you, you won't be anymore! At least in this game. Because in this one, you'll be racing in the highways! Weave through traffic and avoid the police to increase your points. Try different cars and see how fast you can get. You don't need to turn sideways since you'll be racing in dozens of locations with changing time of the day. Plus, the design of the cars is as realistic as can be. Not to mention the tracks themselves!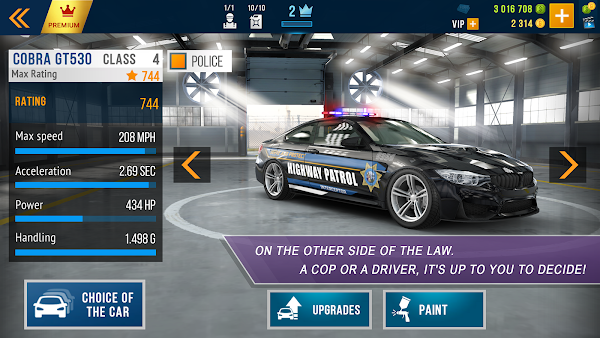 Try to beat other players all over the world and show them who's the fastest of them all. You can play tons of game modes in CarX Highway Racing! Read on to learn more!
Features of CarX Highway Racing
CarX Highway Racing isn't your typical racing game. This one is packed with features that even advanced players will find impressive. Aside from that, you can do a lot in this game. Here are its features:
Impressive cars – If you ask anyone, the stars of racing games would be the cars. They are the ones you'll use to finish the race. And in CarX Highway Racing, there are tons of cars to choose from! All of them are fast, but some are even faster! Of course, they are all sports cars but you can only unlock a few at a time. Win more races if you want to try them all. But the most important thing is that each car is unique and will give off a different vibe. Try to collect them all!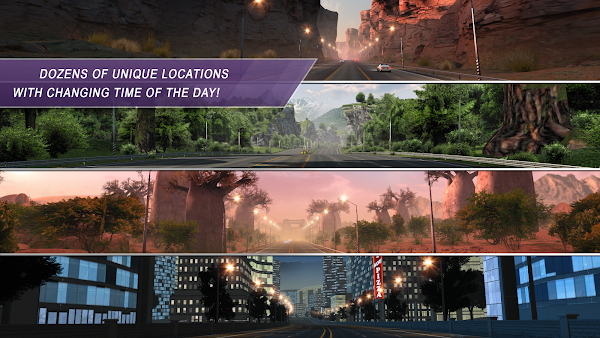 Upgrades – As you progress in this game, you'll find that your once fast car, will not be enough anymore. That's why the game allows you to buy upgrades! In CarX Highway Racing, you can upgrade tons of things in your car such as the turbine, chip tuning, pistons, exhaust, crankshaft, discs and more! Upgrading them will improve certain stats of your car which includes max speed, acceleration, power and handling. You also need to take note of the rating of your car which will determine its overall playability.
Convincing tracks – In racing games, the tracks are an important aspect as well. If they're not well-designed, the game would be boring. Thankfully in CarX Highway Racing, the tracks are diverse! There are dozens of unique locations in this game with changing times! This means you can drive in the morning or at night. This will allow you to test out your car in different modes so you can showcase your skills.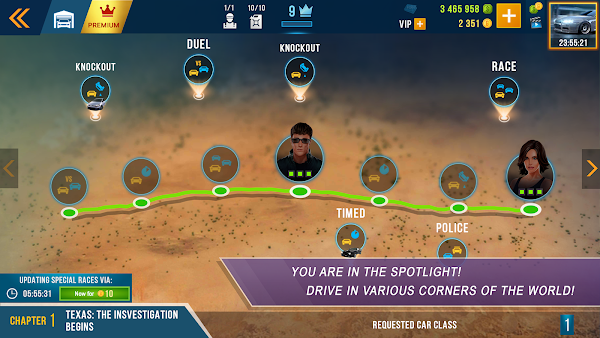 Game modes – CarX Highway Racing features tons of game modes for you to play. In the Race mode, you'll be facing off against 6 different cars that are controlled by AI. Then, the first person to cross the finish line wins! This is the most basic mode so you can knock out your opponents however you wish. Then in the Knockout mode, you need to eliminate all the enemy cars which also include some police cars. You must completely annihilate the required number of cars before crossing the finish line to complete the mode successfully. Then in the Drag Racing mode, you only need to correctly press the button every time you need to gear up or down. Overall, this game provides many modes for you to enjoy!
Multiplayer – In this game, the true challenge lies when you face off against different players from around the world! Your racing skills will be truly tested when you try to race with them in real time. There's no room for error here and you can turn the clock back. You can only move forward and hope that you come in first!
Easy controls – The controls of CarX Highway Racing are fairly easy. You can press the right and left button to control your car. It will automatically accelerate so you don't need to do anything else. Then if the nitro boost is available, you can simply tap the nitro icon to use it. Lastly, you can change the camera mode to go into first-person perspective or into third-person camera view. Also, you can go to the settings to select which control scheme works best for you!
Traffic and police chases – Whatever game mode you play in CarX Highway Racing, you'll be racing in a highway with traffic always. You will also need to undergo police chases from time to time. But the riskier your moves are, the more points you'll get! Go crazy!
CarX Highway Racing APK
CarX Highway Racing is an addictive highway racing game that will leave you speechless. Download the unlimited money now to enjoy all the features.