Block Puzzle Jewel APK 71.0
Download Block Puzzle Jewel APK – latest version – Free for Android wrap your head around this simple yet very difficult puzzle game. Will you succeed?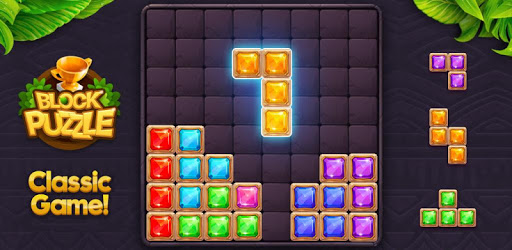 If you liked Tetris, then you'll love this clever twist on the classic game. Download Block Puzzle Jewel mod APK to get a great and challenging puzzle game on Android now.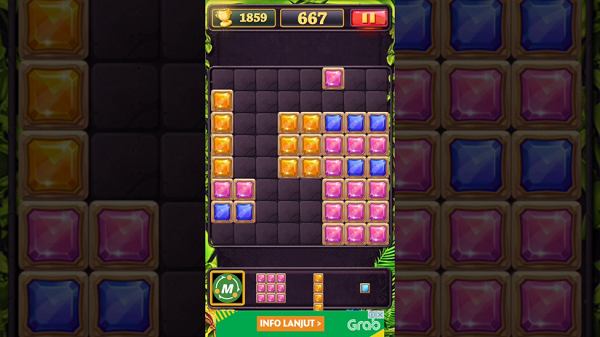 Sometimes, you just want to revisit something classic, but in a way that stands out and gives you a new perspective. Block Puzzle Jewel is a game that offers you a completely revised experience of a familiar old title: Tetris.
Tetris, re-mastered
At first glance, the game looks like little more than a rip off of the classic game, but once you start playing it, you quickly realize that it has much more depth. It uses the same table and shapes as the classic game, but the idea here is to use a limited amount of shapes to eliminate all of the jewels on the table. You have to use all of the shapes provided, or you'll lose. The point is to fill in the puzzle and make sure that there are no jewels left of the table at the end of the round.
It's easy at first, but it gets progressively more difficult as the levels go on. Try and see if you can solve the puzzles in the allotted amount of moves, and make sure that you get every last jewel – and don't destroy a line too soon, as you might need it later on! Be careful and use your brain to figure out the right moves.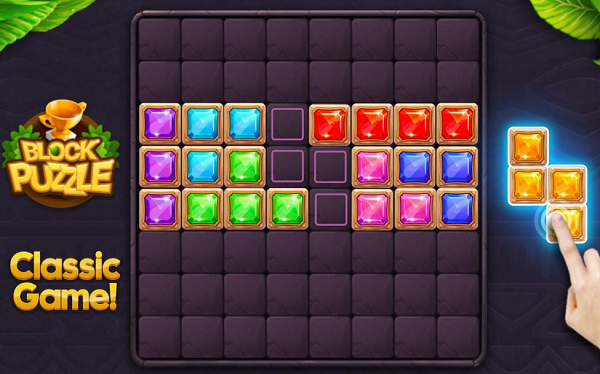 How to play Block Jewel Puzzle
In the early stages of the game, the puzzles are pretty obvious. You'll have certain pieces that fit nicely into other jewels that are already on the map. Once the levels progress, though, you'll find that the game begins to get significantly more challenging. You'll need to start using the exact piece in the exact right spot – and you won't know for sure where it's meant to go.
A good strategy is to start on the outside and then work your way in. This allows you to have more options in the long run. You could also do a line by line strategy, but this actually leaves you with less options to work with in the long run. Make sure that you're always thinking ahead with every move – no move should be made in isolation, as this could lead to you getting stuck next time. So, always look at the next piece as well as the one in your hand to figure out the best way to act.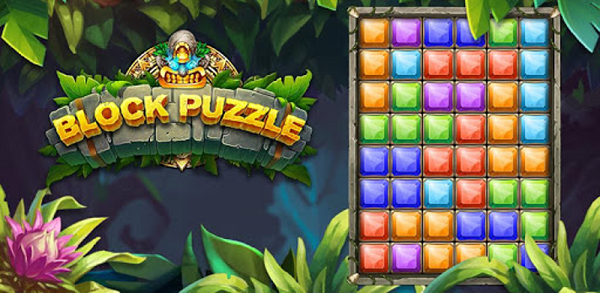 Try to get rid of those straggling jewels that are already on the map as early on as you can – this will help you out a lot later on in the game. If you can't see a way to get rid of them without compromising your plan, then don't worry – this probably means that there will be a way to deal with them later. The pieces you have available have been tailored to that level, so they should all work.
Download Block Puzzle Jewel APK for Android now
Ready to put your mind to the test and see if you can solve the complex puzzles? Download the game now and find out if you're clever enough to make the cut!