Kitten Match APK 3.1.0
Have you ever wanted to adopt a cute kitten into your home? Download and play Kitten Match and complete puzzle challenges now so you can buy things for cats!
Do you love cats? Are you able to resist them if they come straight to your house in the middle of a snow storm? If not, then you should play Kitten Match now and take care of the kittens! In this game, you'll adopt cats and do all sorts of challenging puzzles to be able to buy things for them. More than 10 million people have already enjoyed the game, why haven't you?
This puzzle game isn't an ordinary one as it features cute kittens. The kittens are the ones you'll adopt and complete challenges so you can feed them, take care of them, dress them and play with them. Enjoy matching the different items easily to earn medals! There are a bunch of kittens you can collect so you need to finish the puzzles to turn your room into something extraordinary!
Adopt Cute Kittens
Are you able to resist the cuteness of kittens? They are wild, they are cute and they make our lives complete. In the mobile game Kitten Match, you will adopt kittens stranded in the snow storm into your humble abode. The problem is that you don't have much things needed to make your cats relaxed.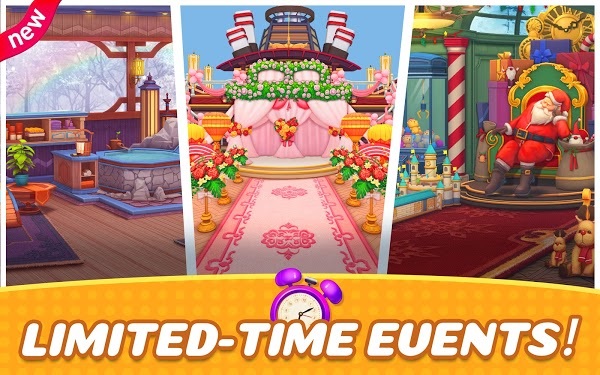 This is how you will complete puzzles. In the game, you can play challenging levels of puzzles. The puzzle itself is just mix and matching the same items in the screen. But you need to match them according to the ones needed such as a specific color. After successfully finishing the puzzles, you'll earn medals that you can use to buy different essential things for your cats. These incudes heaters, food, medicine, clothes, and everything you need to remodel the house. Enjoy taking care of different types of cats and share it to your Facebook friends to receive free items!
Kitten Match Features
Do you have pets right now? If you are fond of cats, then you might love Kitten Match. Play it now and see what the fuzz is all about – here are its features.
Interesting storyline – One night, you're enjoying your time alone in the house when suddenly you hear someone at the door begging for help. It's not a person but a cute kitten! How can you resist the cuteness of this cat that is stranded from the snow? So, you make the decision to adopt it and make it a part of your family. In the game, the cat can talk and they narrate the story. But after adopting it, you now realize that your house isn't all that cozy for a kitten. This is where the fun part begins. You must now complete puzzles to earn medals that allows you to buy things for your cats.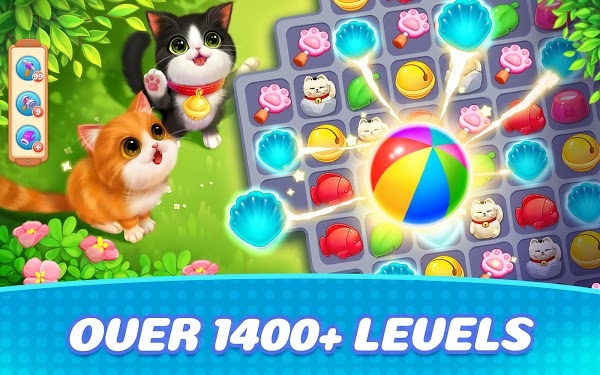 Adopt cute cats – After adopting a cat, there seems to be more cats begging for your help. They are cute and small so you can't resist not letting them into your home. This also means that your other cats will have playmates now but it also means more responsibilities! You must then complete more challenges to earn a lot of medals for the sake of your cats. In this game, there are different colored-cats that you can adopt such as the black one, the orange one, and more!
Complete puzzles – In this game, there are puzzles that you will need to complete to earn rewards. These puzzles are similar to Candy Crush where you will just swipe to match similar items. There are over 1,400 levels to complete which means a lot of medals to earn! Depending on the level, you may be asked to get certain items only and the difficulty and reward increases as you go on.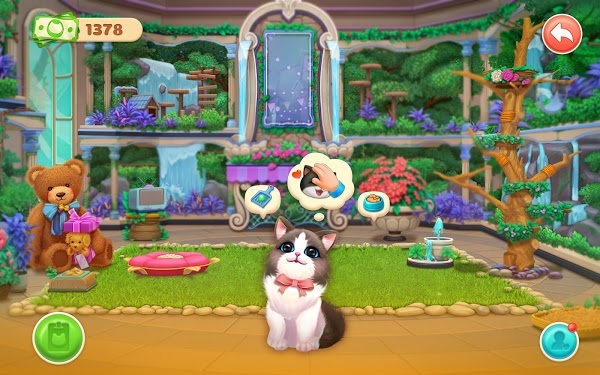 Buy different items for the house and the kittens – Another fun part is the one where you can buy different items for your kittens and the house! Buy food, medicine, clothes and renovate the house! You can change the wallpaper, furniture, floors, lightings and more. You can change a lot when you have a lot of medals. Make your cats feel at home and take care of them by earning a lot of medals!
Cute graphics – In this game, the cats are cute and they have big round eyes! The house design is also incredible to look at. The kittens will follow you even if you're in the middle of completing puzzles to cheer you on!
Download Kitten Match APK – Latest version
Love kittens and puzzles? Download Kitten Match now and complete puzzles to buy lovely things for your kittens!