Water Connect Puzzle APK 20.3.0
What puzzle game are you into right now? If you're looking for a fresh one, download Water Connect Puzzle and enjoy a new and fun game and win rewards!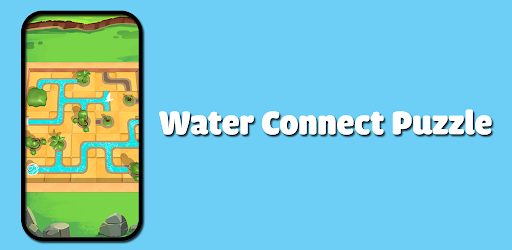 There are millions of people using their smartphones to play tons of games. From action-packed ones such as Fortnite to prank apps – there's no shortage of mobile games you can play with. So, if you're into puzzles this time, why not download Water Connect Puzzle?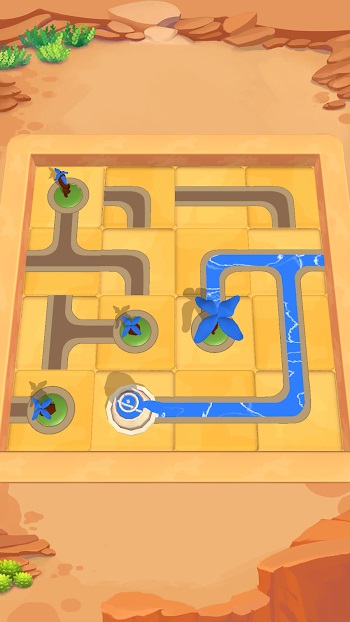 A unique game with a million installs, Water Connect Puzzle brings you a fresh take to connecting puzzle games. If you're familiar with Tile Connect, then you will instantly love this game. The concept is similar but there are a lot of unique features that you can only find here. Firstly, you need to connect different pipes by rotating them so that the water could flow freely. There are multiple levels and the game is free to play!
Solve the Pipe Problem
In the real world, when we have a pipe problem, we call professionals. These professionals will do everything they can to stop the water from leaking and flooding our house. But what do you do if the pipes are all turned sideways like a puzzle in Water Connect Puzzle?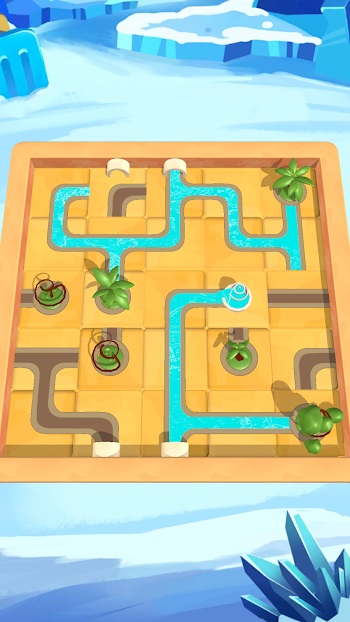 In this game, your job is to connect ever pipe there is in every tile so that water will flow naturally. It will not flow until every tile is picture-perfect, do everything you can. There are no time limits and penalties so you can relax a bit while playing. But there are a lot of levels to finish and rewards to reap. Try to solve complicated ones while scratching your head so bad. There are a ton of things to pay attention to as well such as the color of trees and water. The question is, can you do this puzzle without losing your mind?
What Can You Get in Water Connect Puzzle?
If you're looking for a unique puzzle game that involves water, download and play Water Connect Puzzle today. If you don't know what you'll be getting out of it, here are they.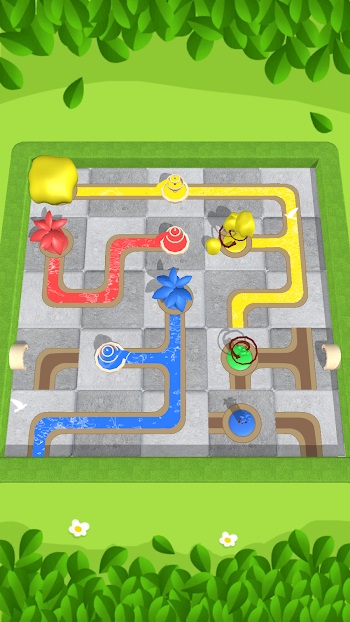 Easy and unique game – If you search for puzzle games in Google Play Store, you'll find plenty of them. There are a bunch of unique ones such as Math riddles, Sudoku, Chess, escape rooms, brain challenges and more. But if you're looking for one that's similar to Tile Connect, you're in the right place. Water Connect Puzzle has a similar concept but different mechanisms. In Water Connect Puzzle, you'll be connecting all the parts of a pipe to make water flow seamlessly. This is easier said than done but that's where the fun lies!
No penalties and time limits – Even though this are a puzzle game, it doesn't have any time limits. This will allow you to play the game in a relaxed manner as opposed to some games. Plus, there are no penalties if you don't get any right the first time. You can try and try until you clear a level. No need to burden yourself so much over a puzzle game.
Can be played in one finger – Water Connect Puzzle is a great way to pass time as it can be played with one hand only. Well, it depends on how large your phone is. But in general, you can play it easily with one hand.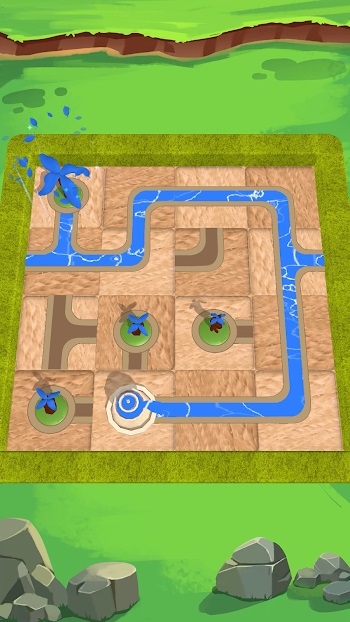 Multiple challenging levels – There are a ton of levels you can play here. Each of them has different layouts and it will increase in difficulty the higher you are.
Hints available – There are hints available for you in the game if you watch video ads. This will help you clear out especially difficult levels!
Great graphics and animation – Overall, the game has great graphics and animations. It's a 3D puzzle game that looks modern and minimal. You just need to focus on connecting all the pipes properly so that the water flows!
Water Connect Puzzle APK – No ads
Play a fun puzzle game today like Water Connect Puzzle. Download the latest version and enjoy connecting pipes to flow water seamlessly.