Merge Dragons APK 10.13.0
Download Merge Dragons APK – latest version – for Android to combine plants and eggs to heal the mystical land and breed magical dragons. Very fun!
Merge items together to make even better stuff. Download Merge Dragons APK to reclaim scorched land and turn it back into mystical magic gardens where you can hatch eggs and grow dragons.
In one of the most beautiful and critically acclaimed Android games released in recent years, developers Gram Games Limited have unleashed the powers of tranquility and imagination to create something mesmerizingly beautiful and calming to play.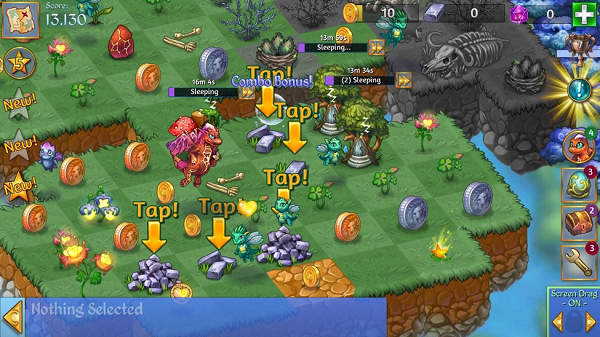 Merge Dragons APK is a simple game at heart. Your mission is to combine objects that look the same in your garden to evolve them. As you do so, you'll gain more coins and then you can buy eggs to nurse and combine to eventually hatch into dragons, which you can then merge to evolve as well.
Beautifully addictive puzzle game
It's a simple game of combining things to make new things, and it works beautifully. The idea of the game is to use the dragons' magical powers to restore the barren land into magical landscape. In doing so, you'll encounter challenging puzzles to solve and bring statues back to your camp. When you've got all the statues, you can merge them into mystical objects and restore the land.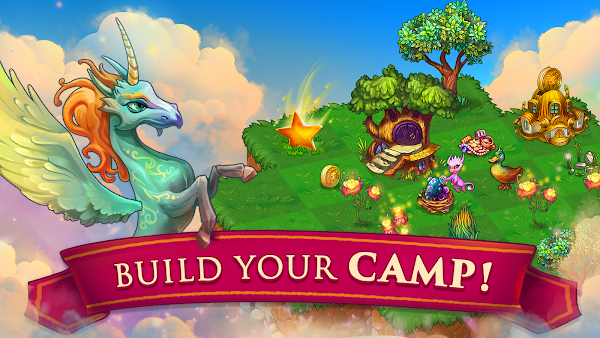 You'll encounter lush forests, mythical creatures, and budding flowers – and you can merge them all to evolve them and make a better camp. The game also throws puzzles you way, and you'll need to solve those as well in order to complete each level.
Tips for playing Merge Dragons APK
When playing the game, you'll want to pay attention to some tips and tricks to ensure that you're always getting the best score possible. Here are some of our most useful tips and tricks for playing Merge Dragons APK for Android.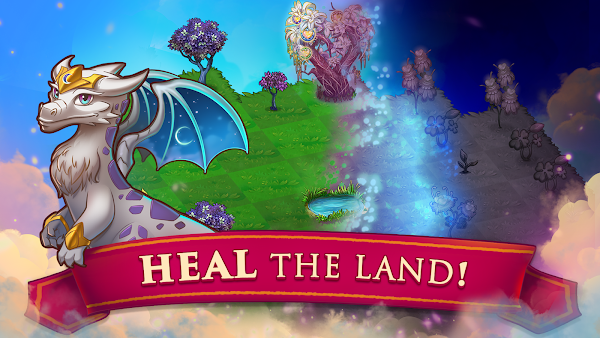 Match 5, not 3: Matching three of the same thing in the game will evolve it, but matching five of the same thing will have an even better effect. If you're looking for a way to evolve your things to the very best of their ability, then try to always match five things, whenever you can.
Match life essence: You can tap life essence to collect it – or you can match that as well and create healing power, which is more effective than life essence on its own. Always try to match life essence to create healing power if you can – and remember the 5 over 3 rule mentioned above!
Match with objects on dead land: If you want to quickly heal dead land, then you can match with objects on it to instantly heal it. This is a great way to open up more land to lush garden in your camp. Try it out to have an easier time converting all that land.
Use your dragons: You can move dragons onto things to use them or destroy them. If you put a dragon on a life flower, then it will extract life essence out of it – you can also use them to destroy caves and other nasty things in the game. Try it out!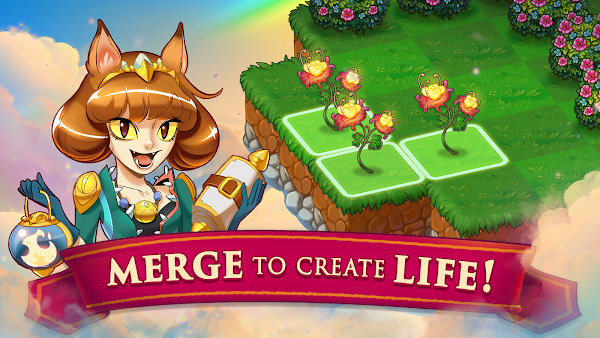 High level fruit trees are good: High level fruit trees do more than just spawn fruit – they also spawn life flower sprouts! You can then watch these grow into life flowers and harvest the life essence from them with your dragons. Now that's helpful!
Merge Dragons APK
Want to play the game with more gems to spend on restoring the land? Download the free buy with coins for Merge Dragons to have loads of the game's premium currency to spend on furthering your ambitions! It's simple.