After School Girlfriend APK 3.1.11
What if you were suddenly recruited by 3 gorgeous club captains in school? Join the adventure and romance in After School Girlfriend! Find the perfect girl now!
School is a place where we learn different subjects such as Math, English, History and many more. But they say that high school is the most memorable part of your school life since this is where we become teens. In After School Girlfriend, you spend most of your time avoiding unnecessary physical activities. However, after a commotion with a cat, you suddenly gain the attention of 3 club girls who won't back down! This is the start of a crazy high school life that you've never dream of!
Created by Genius Studio Japan Inc, this game is set in the typical high school. However, what's not typical is that you're an athletic guy who tries to hide his abilities as much as possible. But one day, your hidden abilities were shown thanks to a cat and now 3 club captains are after you. Having no choice, you try to avoid them but they are persistent!
Join the School Sports Club
A lot of kids are forced to go to school at a young age until they graduate from college. But in high school, things begin to change as we go to puberty and into adulthood. Because of this, we may undergo a lot of physical as well as emotional changes. In After School Girlfriend, you're trying hard not to exert any physical force in your daily school life. But all that changes when your hidden athletic abilities were compromised by a cat.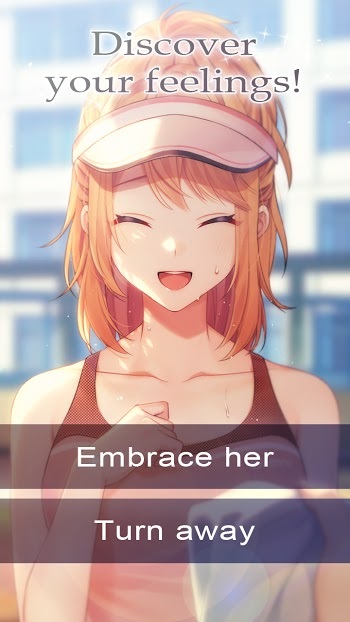 Now, 3 club captains of the school are desperately trying to recruit you into their respective clubs! Not everything is bad though since these 3 girls are the most beautiful out of your class. They are Kyoka which is the captain of the Tennis club, Mizuho which is a talented swimmer and Akane who's a reserved girl. Now, it's up to you on what club you're going to join but you can only join one! Will you be able to make a sound decision after your feelings get involved?
After School Girlfriend Features
The school is a place for learning and cultivating your athletic abilities. But aside from that, it's where you'll meet potential lovers!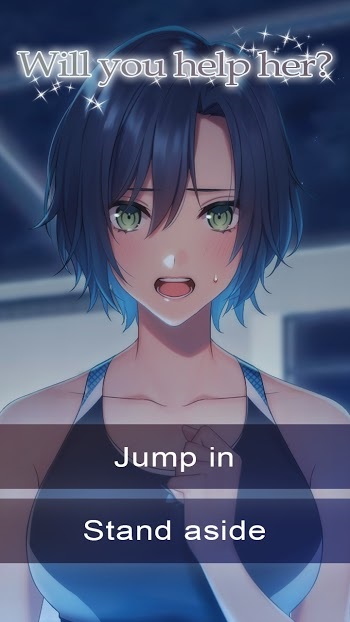 Join a school club – In our school lives, we learn so many things and meet so many people. We build trust, friendships and connections that we can use later on in life. In After School Girlfriend, you're trying your best not to draw unnecessary attention to yourself as you're athletic. But after a cat messes with your plan, your quiet school life is suddenly over as you know it. Or is it really over?
In this game, you're going to be persuaded by 3 club captains to join their respective clubs. As you've practically shown your athletic abilities, these people convince you as much as possible to join. The problem is that they have 3 different sports which is tennis, swimming and kendo. Which will you choose out of the 3? And who will you choose as your girlfriend from the 3 captains?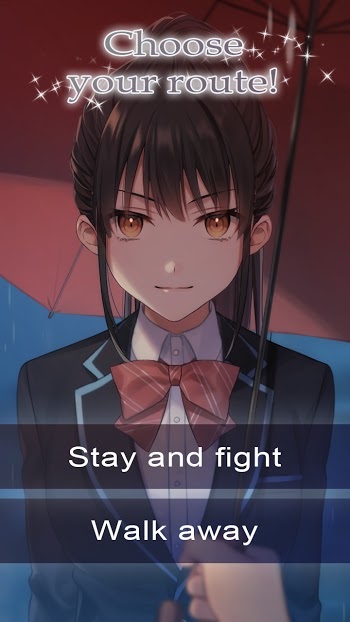 Meet the 3 club captains – The school is a great place for learning and doing sports. But for someone like you that deliberately avoids it, your plan has failed due to 3 beautiful captains. These girls are Kyoka, Mizuho and Akane. Kyoka is the captain of the tennis club and she's as energetic as the sun! She is easy-going but can she manage the club as it grows? Perhaps you can lend a helping hand as even get her heart?
Then, there's Mizuho who's an ambitious swimmer. For her, swimming isn't just an activity but it's her life. Can you make her refocus on much more important things or you? Lastly, there's the reserved captain of the kendo club Akane. She's now alone in the dojo but you have the opportunity to help her!
Select your story – In After School Girlfriend, you are free to select whatever you want in the choices. Depending on your choices, you may be close with one person that the others. Ultimately, you'll need to choose wisely which sport club you're going to join in and which girl will be your lover. Remember that each choice has a consequence later on. Try to live a life without regrets!
Wonderful visuals - After School Girlfriend has wonderful visuals and animations as usual. Follow the story and enjoy the spectacular effects waiting for you. More than that, the dialogue is what sets this apart from the rest.
After School Girlfriend APK – Free premium choice
Do you enjoy sports and school? Find your true love in After School Girlfriend and join a sports club.