Zombie Hospital Tycoon APK 2.5.0
Do you want to cure zombies? In Zombie Hospital Tycoon APK, your job is to heal as many zombies as you can. Manage their sickness now and recover tons of zombies!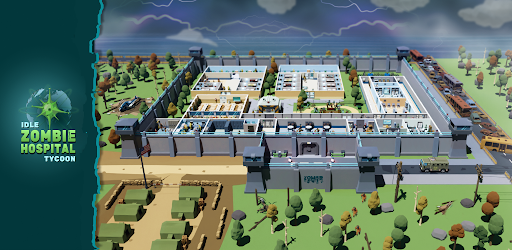 Zombie games have been around for a long time, and they're games that you can enjoy today. The most common type of zombie game available is shooting to eliminate as many zombies as you can.
But as years passed, people began looking for different ways to enjoy zombie games, and many unique ones have been made by now. One of the most enjoyable ones out of the new ones is Zombie Hospital Tycoon, and it's a simulation game about curing zombies!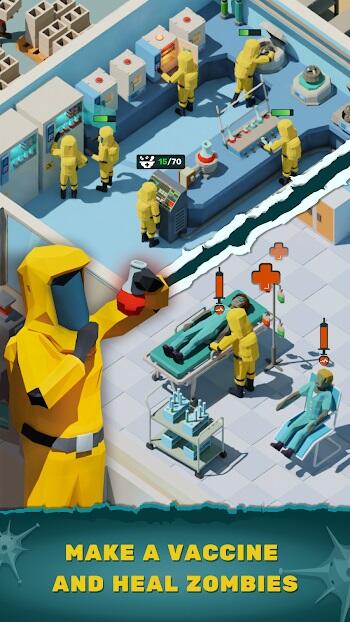 In this game, the goal is to cure as many zombie patients as you can as you're in charge of the zombie hospital. Humanity has been passed the stage of fighting the zombies, and they're now trying to treat them since they've found a cure.
You'll then need to be in charge of doing various medical procedures for zombies. You'll also need to manage multiple wards, hire more staff, and cure many zombies today. Can you cure as many zombies as you can?
Cure Zombies in Zombie Hospital Tycoon
Zombies are mythical creatures that originated in folklore created by people long ago. They're corpses that walk around without any thoughts other than to eat the brains of people. Although they're not real, they're terrifying and popular with tons of movies, shows, and games today.
There are tons of pop culture references about zombies throughout the years, and you can enjoy a lot of content about them. Now, you can try to cure the zombies in Zombie Hospital Tycoon instead of killing them!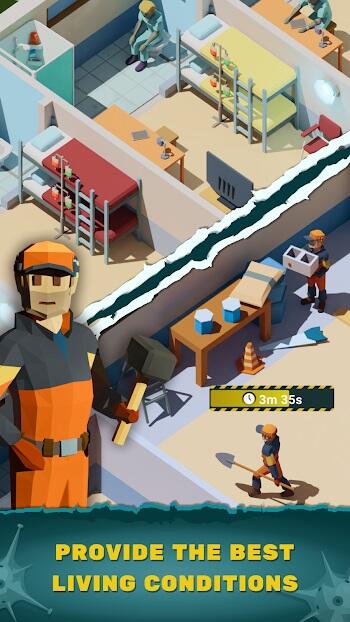 This is a unique idle game in which the ultimate goal is to save humanity by curing as many zombies as possible. Here, you're in charge of the rehabilitation facility where tons of zombies arrive every day for rehab.
You'll then need to manage different rooms, upgrade the facilities, hire additional employees, and more. Your job is to contain the zombie virus and cure all the patients who come to your site.
To do this, you'll need to oversee everything and complete many quests today! Manage your zombie hospital now and earn money.
Features of Zombie Hospital Tycoon
If you want to cure zombies, you can do so in Zombie Hospital Tycoon! Turn zombies back into humans now.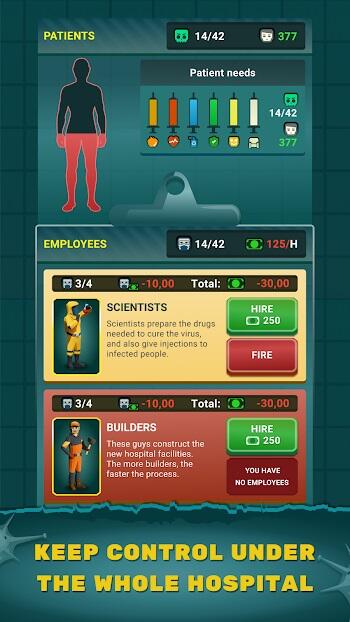 Cure Zombies – There are so many zombies games, movies, and shows available today that you can enjoy. We have so much zombie content today that we no longer need to find them as they come automatically.
If you love to play zombie games, you're free to play so many of them that you can find in Google Play Store. But if you want something different for a change, try playing Zombie Hospital Tycoon! This is a game that lets you cure zombies instead of shooting them!
Here, you'll manage a rehabilitation facility for zombies to cure them of the disease. You'll manage different patients with varying degrees of infection which is why you'll need to be careful. You'll need to monitor the patient's conditions, mood, and overall health while they're here.
Aside from that, you can unlock new wards, facilities, equipment and employ more people to help you! You'll be the one to manage everything and everyone here so you can help the zombies turn back to humans.
Various zombies – There are plenty of zombies that have been infected in this universe. It's your job to help cure them and get them back to society as fast as possible using your hospital. But you'll face many difficulties as each zombie has different levels of infections.
This means that you'll need to give different levels of care to each zombie, depending on their needs. But one thing is sure – you need to cure everyone who's here to avoid any aggression!
Personnel management – Part of managing a hospital full of zombies is hiring different types of people. You'll need many employees to help you run this facility which is why you'll need all the help you can get.
Here, you can hire different people such as builders, paramedics, scientists, janitors, and many more. Each one of these has unique jobs, and you'll need to hire them based on what you need at the moment. The decision to hire lies on you since you'll need to pay them a certain amount of money as well.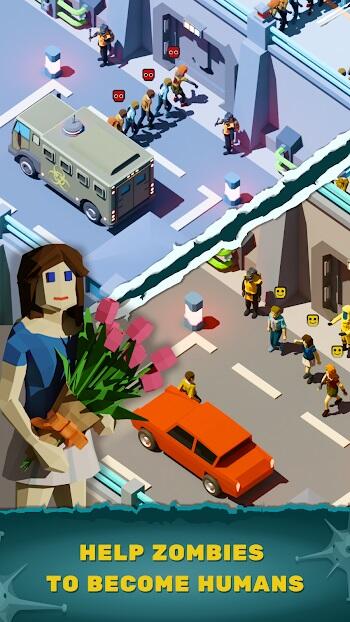 Upgrade facilities – To cure the zombies, you'll need a functioning facility to house them.
You'll then need to unlock many wards, buy beds, tables, toilets, ventilation, and many more. You'll need to upgrade many facilities and equipment today to cure the zombies!
Download Zombie Hospital Tycoon APK – Latest version
If you want to cure zombies, you'll need Zombie Hospital Tycoon! Download it now and enjoy saving humanity.