Choices: Stories You Play APK 3.0.1
Download Choices APK - latest version - to see how your decisions would affect the life of your characters. Which path will you lead them to?
If you're into simulation games, get ready to be hooked up in this game. Especially if you're into reading fiction stories, this is game is the ultimate combo. Imagine taking part in all the major decisions that actually affect the storyline! Exciting right? Read on!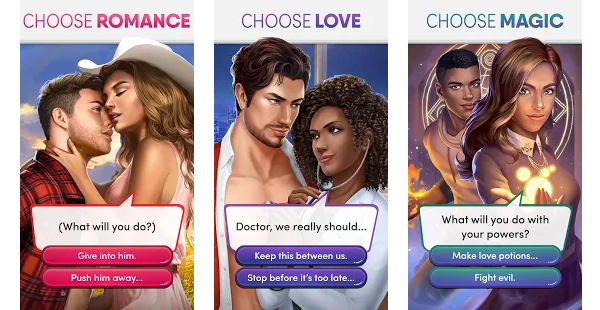 What sets Choices apart from any other simulation games is the fact that it doesn't complicate things. Simulation games usually try to replicate the real-life counterpart that they end up with complex dynamics. With this game, they let you focus on one thing which is decision making. No need to think about your character's hunger, bladder, and well-being.
Similar games: Chapters: Interactive Stories APK and Episode – Choose Your Story APK
Wide Range of Genre
Love getting giddy on Romance? How about hyping up your imagination with some Fantasy? Whichever genre you're into, Choices has something for you! Imagine going to the library, choosing a title, then deciding how the flow of the story and the fate of the main character. It can't get cooler than that!
You don't even have to worry about getting bored after a few days. If today you're getting too worked up on being a knight, tomorrow you can choose to win the heart of your highschool crush! Very flexible and versatile. Keep yourself entertained with different genres and themes!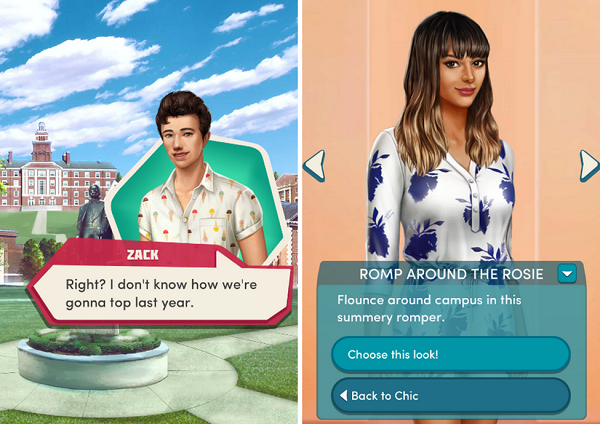 Here's the thing: would you follow the genre's typical storyline or do you actually have the guts and creativity to spice things up a bit?
Enticing Visuals
This game doesn't have the most advanced graphics and is not even in 3D. In fact, the only thing that 'moves' here are texts and the facial reactions of the characters after you've made a choice. However, you'd be surprised at how the illustration gives life to the set. Great job on the detail works!
Think you won't take this game and your choices seriously? Think again. The level of detail in all the illustrations are simple yet surreal. It gives the picture life and meaning. You could actually see through the emotions of each character and the settings! You might think the graphics are basic but they're enough to make you reflect on your decisions. Would you actually feel guilty or fall deeper in love?
Intriguing Storyline
This game is pretty straightforward. Whichever option you choose, it has various effects on your relationship with the other characters, their lives, and how you react to the next set of events. How would you decide? Would you put your feeling first or will you actually have the courage to choose what's best?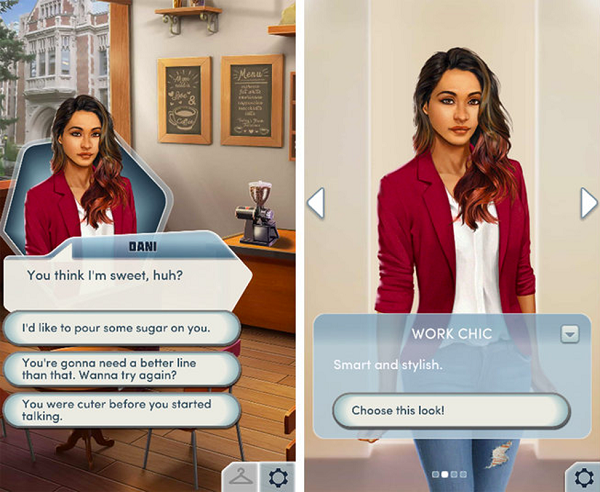 Immerse yourself into different situations and find out how you would react to different scenarios. The scenarios in this game are not far-fetched and pure fiction. Rather, these are real-life scenarios that people go through every day! You might actually find scenes that you could relate to - would you make the same decision or change it just to see how things would turn out?
Cliff Hanger Episodes
If you watch TV series, then you know how they cut you off just at the peak of the story. It's almost the same thing with Choices ! The only upside is you get to help the main character decide on what to respond, think, and wear. In real life series, you just get excited or scared for the lead character. In this game, you feel the same way plus you have control over it! Awesome, right?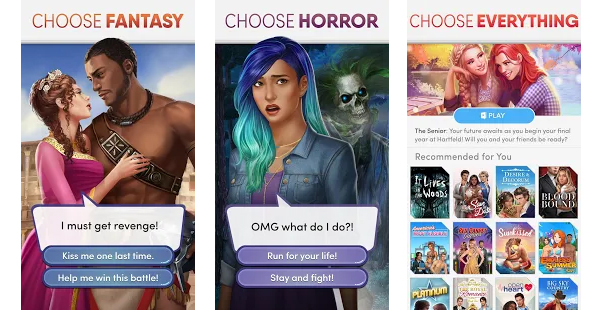 The thing is, to keep you coming back, this game only allows you to go through 2 episodes on a single run. However, if your key count is below 2, you will have to wait for 3 hours to get another key. That makes it very similar to how series do it. You have the option to purchase keys if you really can't wait to find out what will happen next. That is the only downside but we can work around it!
Top Tips for Playing Choices
Every Decision Counts - When faced with options, make sure to calculate your decisions because you can't change it later. You will have to go through the consequences. However, you can restart the whole book which isn't efficient especially if you just want to change your most recent choice, right?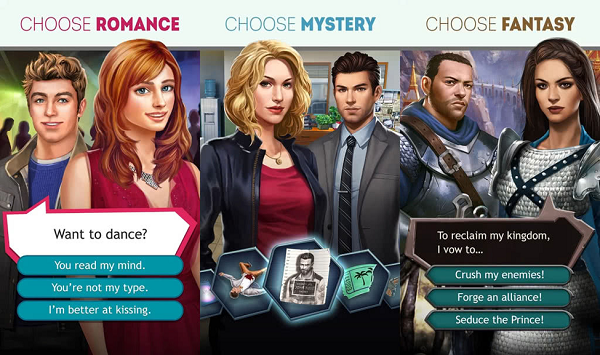 Read Chapters Randomly - You might be interested in a story but only on certain chapters. That's not ideal but it happens, right? If you find yourself getting bored in a chapter, this game allows you to actually choose which chapter you'd like to start with. Actually, each chapter has a description you can read through before playing. By skipping some chapters, you get to save on those precious keys. The downside of that is the story wouldn't make as much sense as it would've if you read through it in order.
Use Keys Wisely - When you're playing for Free, you need to be practical in how you play the game while still being able to enjoy. You get free diamonds every time you finish a chapter. Diamonds are important so you can access those premium content and choices. Take note: you can't repeat certain chapters but you can restart the whole story. That's not the best option when you need diamonds.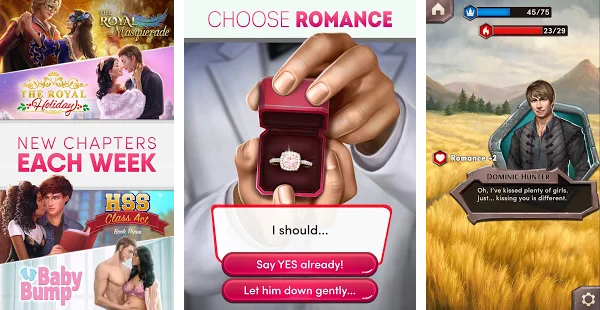 What you can do is, when you have 2 keys, use 1 key to read a chapter you want and use the other key to go through a chapter just for the diamonds. You can choose a story you're interested in and another that you're not that much into. Use the first key to get diamonds on the chapter you're not much into and the 2nd key on the story you like. That way, you can farm enough diamonds that you can spend on the story you like.
Choices APK
Being able to play only 2 episodes every few hours is a dealbreaker for some. More so, some choices are so good but would require diamonds in order to select. Those spoil the game for others! If you don't want to wait for 24 hours and pay for diamonds, download the unlimited keys and diamonds now. Unlock everything and play your heart out!