Xvid Video Codec APK 1.0.4
Do you enjoy watching various movies and shows? If you do, then download Xvid Video Codec now. This is an app that lets you watch any videos you wish to!
We watch a lot of movies, shows and anime shows regularly. There are thousands of these videos available everywhere such as in cinemas, streaming platforms and in TV. Because of this, we tend to download them offline and play them in our phones to watch. If you want to have the best watching experience, you'll need a reliable video player such as Xvid Video Codec. In this app, you get to watch many movies and shows!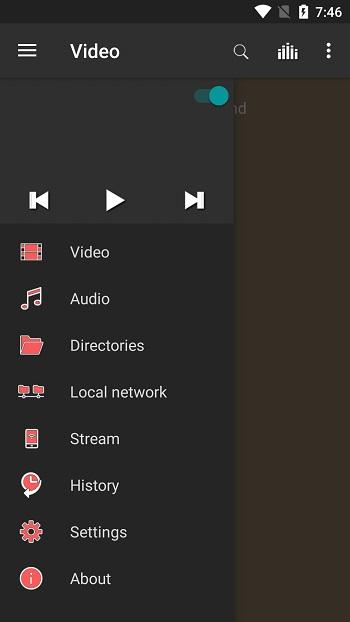 In our day to day lives, we come in contact with many videos. Whether they're movies, shows or your own videos, you'll need a video player. These apps allow users to watch all sorts of videos stored on their device. Although there are default videos players installed in most devices, they often lack features. Because of this, this app strives to give you the best ones!
The Best Video Player App
We use our phones almost excessively today. We can't help it as there are many apps and games we can download and use. Moreover, we can capture photos and videos through these pocket devices today. Because of this, we tend to use our phones daily whether for personal or work reasons. Although there's a default video player app for most smartphones, they aren't enough. In most cases, they lack features and the ability to play modern videos.
This is where Xvid Video Codec comes in as the only third-party app you can trust. This one comes equipped with the best software possible which supports the Xvid format. Aside from that, you can also watch videos with varying qualities such as 240p, 360p, 480p, 720p, 1440p and even 4K. Aside form that, it's capable of supporting many types of videos such as .ismv, .m2v, .mkv, .m2v, .gxf, .amv, .3g2, .mp2, .rm and many more!
Basically, it's capable of supporting many types of videos and audios as well. You can also access an equalizer and many other features.
Xvid Video Codec Features
Do you need to watch a movie or a show today? Don't settle for the default player! Download Xvid Video Codec and enjoy extra features:
The Ultimate Video Player App – When you want to watch the latest movies and shows, you usually head to Netflix or similar streaming platforms. These apps also give users the ability to download their videos for offline use. At these times, you must ditch your default video player for something newer! Try Xvid Video Codec so you can instantly play the Xvid format of videos. Aside from that, it packs features that you won't normally get with the default video players.
The app supports many types of audio and video formats. These can be in the form of mp2, 3ga, a52, adt, amr, awb, mid, mka, mlp, and many more. It also supports different video qualities from 240p to up to 4320p. This means that you can enjoy watching even the highest-quality videos. Normally, default video players can't play these videos. Then, you can also access an equalizer, a day/night mode and more.
Supports Many Video and Audio Formats – Obviously, this app supports the Xvid video format. It supports the format without the need to download additional plugin or codec. Aside from that, it supports various video formats such as mpv2, mxg, nut, nuv, rmvb, tod, mp3, vro, webm, wmv, wtv, xesc, mpe, divx, iso, m1v, m2v, avi, asf, amv, 3gpp, mts, mtv, mpe and more. More than that, it also supports audio formats such as mp3, 3ga, ogg and more. This means that you can literally play any video or song through the app without a problem.
Many Video Qualities – Moreover, Xvid Video Codec supports all the video qualities! It can play videos with qualities of 240p, 360p, 480p, 720p, 1080p, 1440p, 2160p and 4320p. In addition, it can support many other video qualities.
Equalizer – An extra feature that you can't find elsewhere is the equalizer. This is built-in in the app itself and it has 10 frequencies and 12 default settings. You can customize your music and audio experience with this! Try to customize it to sound however you want today.
Day/Night Mode – You can also access the day/night feature in Xvid Video Codec. Here, you can reduce the brightness for watching videos at night. This app protects your eyes from the blue light so you can sleep well.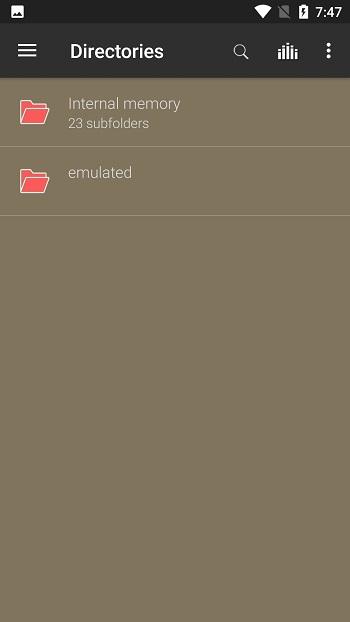 Mute – You can also mute the audio in videos easily in the app.
Audio Delay – You can also adjust the audio with the video to watch it perfectly.
Xvid Video Codec APK – latest version
Xvid Video Codec is an amazing video player app you can download today! Enjoy watching movies and shows!