Bilibili APK 2.66.0
Do you want a place where you can stream anime? Download Bilibili APK now and enjoy streaming endlessly! Enjoy the best anime shows and movies today.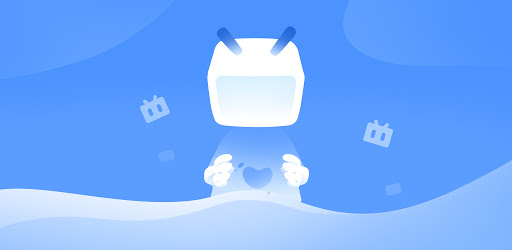 If you're someone who wants to enjoy plenty of movies and shows today, there are plenty of streaming platforms that you can get. These platforms allow us to stream endlessly without the need to wait for new episodes to air.
Aside from that, they provide a place to catch the best shows and the latest movies. But if you want to enjoy streaming anime shows instead, you should download Bilibili today!
Published by bilibili, this streaming platform allows you to watch and stream the latest anime shows and movies! There are thousands of available anime you can enjoy right now, and you can get them all here.
You can add the best ones to your list, and you can enjoy a variety of categories like action, romance, comedy, supernatural, and many more. You can enjoy the hottest anime shows today like Tokyo Revengers, To Your Eternity, Link Click, Demon Slayer, Jujutsu Kaisen, and many more.
Stream Anime Shows with Bilibili
If you're struggling to watch movies and shows on TV, then streaming apps are the solution. They are reliable, convenient, and affordable, so many people prefer them over cable subscriptions. If you want to watch anime shows, there are many available Netflix, Hulu, and other streaming apps.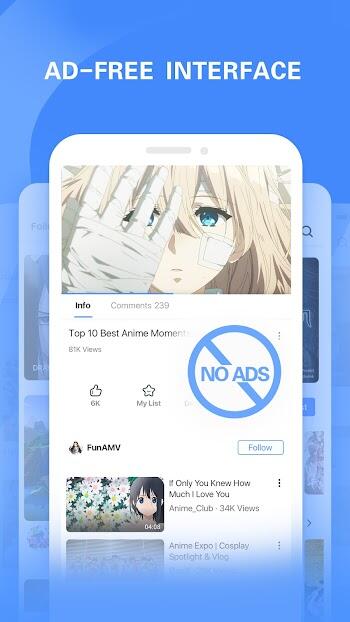 But if you want a dedicated anime streaming platform, then you'll want to download Bilibili! This app is created solely for anime fans today, where they can stream all the anime content they can devour.
Now, you don't need to wait for anime shows to air on TV or find them on the internet. There are tons of available anime shows that you can freely watch today on this platform. There are all sorts of categories like romance, action, mystery, horror, adventure, comedy, and many more.
Plus, you can add these shows to your list so you can enjoy them anytime you want today. Then, you can enjoy a full-screen watching experience without any intrusive ads!
Not only that, but the app also lets you stream anime shows in the highest quality possible. This means that you're able to see your favorite shows and with subtitles.
Highlights of Bilibili Premium APK
There is a multitude of anime streaming platforms today, but Bilibili is a new one! Enjoy plenty of notable highlights here.
Stream Anime in One Place – When you want to enjoy a movie or a show today, you can do it in various ways. The primary ones are through cable subscriptions and the internet. We use the internet today for a lot of things, including streaming platforms.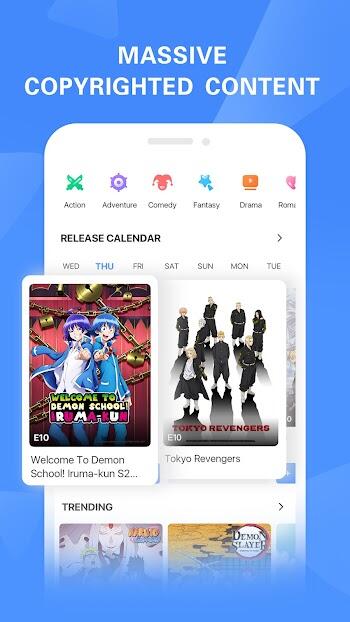 With these platforms, we can watch a wide range of movies and shows, including anime! But if you want a streaming platform solely dedicated to anime, then you need Bilibili.
Unlike streaming platforms like Netflix, Hulu, or Amazon Prime Video, this is a unique platform since it exclusively offers anime shows. Here, you can catch the best and the latest ones from different anime seasons.
Enjoy different categories like horror, comedy, romance, mystery, thriller, adventure, slice of life, and many more. Plus, you can add the best ones to your list and see the new episodes' release date! There are also subtitles, dubs, and many other features here.
Various Anime Categories – If you're someone who wants to enjoy anime without limits, then Bilibili is the app for you. Here, you can freely browse different anime shows and movies thanks to an organized list.
Many tabs are available for different categories like fantasy, comedy, romance, drama, adventure, action, slice of life, thriller, horror, and more. Under each category, you'll find hundreds of anime shows and movies to watch! Feel free to discover new and classic ones that you can binge-watch today.
Watch the hottest titles – Throughout the years, the anime world has expanded throughout different countries. Now, a lot of people outside of Japan enjoy anime as much as the Japanese do. Because of this, a lot of people watch the hottest titles today!
In Bilibili, you can watch these popular anime shows like Naruto, Jujutsu Kaisen, Demon Slayer, Katekyo Hitman Reborn, Attack on Titan, Boruto, Tokyo Revengers, That Time I Got Reincarnated as a Slime, and more. You can catch the trending anime shows and movies here without limits!
HD Quality, Subtitles, and Dubs – With Bilibili, you're able to stream anime in the highest quality possible.
And you can also adjust the resolution so you can save data as well. Moreover, each anime show has multiple languages available for subtitles and dubs.
No ads – Enjoy a smooth streaming experience today with this app since there are no ads! This means you won't be annoyed when you're watching.
Download Bilibili APK
Enjoy a fun anime streaming experience today with Bilibili! Download it now and catch the best anime shows today.