Xender APK 12.6.1.Prime
Download Xender APK Latest Version free for Android. The best way to share and transfer music, videos, photos and more with your friends.
Enjoy endless file sharing and with Xender.
Of course, you want to know what the app does in detail. Well, have that covered. This app wouldn't be much without it's countless features and innovations included.
Check out this list of features when you use Xender as your media sharing application:
Transfer and receive files in lightning fast speeds.
Send Large sized files without any limitations to your phones performance.
The free network is great for trying to share on the go. As long as you have your phone and app with you, fie transferring won't be out of the question.
There are absolutely no restrictions to sharing files and using these features.
Xender is even free to download and use.
You can even replicate your phones data and send it over to multiple sources.
More information
To go further, here are the benefits and additional information relating to the application:
Share music, videos, photos, MVs, and a multitude of different files with the Share options available.
Transfer all the different types of files, regardless of their source.
There is no drawback to your storage and 4G when using this app. No mobile data is being used or wasted.
Cross-Platform compatibility is also available. Enjoy on iOS, Android devices, Tizen, Windows PC, and on Mac.
There is no need for a USB, SD card, or any other software to be added onto your device for a swift and easy transfer.
There are over 500 million users of this trusted source. It's both safe and easy to use.
Over 200 million files are transferred on a daily basis. That's a lot of file sharing being made possible through the help of this app.
You can also play and listen to all music or look at any of the photos and videos shared, immediately after being sent to you.
The [toMP3] feature also allows you convert audio into and MP3 file format.
The Social Media Downloader lets you save media from social media apps. Download and immediately transfer them around with ease.
Finally, there is even a Game Center. Here, hundreds of fun games are able to be played without the need to install or download them. A nice casual feature added to an already casual device.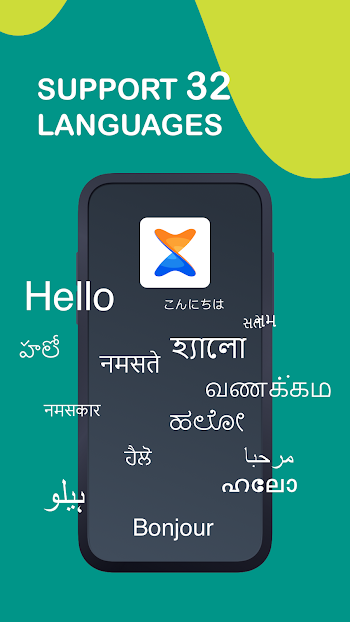 Take these extra features and benefits with you. You'll never forget what made you fall in love with this app.
Friendly User Interface
Xender offers an easy to use interface at its disposal. Anyone with even half a brain can easily pick up and use the application with little to no difficulty whatsoever. In an age where everyone and their children are using smartphones, a user-friendly interface is necessary. We can't have stupid apps on smart phones.
Xender APK Free Download
Make sure to allow the installation of "Unknown Sources" to your device. As long as this option is toggled on, you can enjoy any APK on the internet.
Rogue files cannot be trusted. But, TechBigs ensures your safety when choosing to download an app from our website. So, allow these sources onto your phone and you'll have the ultimate access to a variety of great apps and games.