Potato VPN APK 51.1
Do you use the internet a lot? If you do, then you should use Potato VPN APK now and enjoy your privacy now. Protect your data and access plenty of servers today!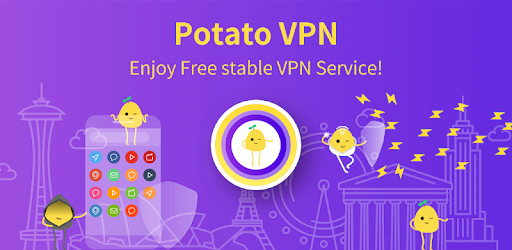 The internet gave birth to many businesses today including the world's billionaires such as Elon Musk, Mark Zuckerberg, Bill Gates, Jeff Bezos and many more. If you notice, these billionaires became rich through their internet businesses today. Right now, we use a lot of social media sites and the internet has been a blessing for a lot of us. A lot of us use the internet either for work or personal purposes but if we're not using a VPN service, we can be in a lot of trouble. Thankfully, we now have free VPN apps like Potato VPN!
This app offers free Virtual Private Network service to anyone around the world right now. Here, you can access servers from 6 main countries such as Canada, United Kingdom, United States, Germany, Singapore and India. With this, you can hide your IP address and stay protected whenever you use the internet. There's no need to register or to use your credit card as this is a free app!
Hide Your Data Online
The internet was invented around 1960s and since then, it has come a long way. Now, anyone can access it and there are millions of websites available today that we can use. Because of this, there are also plenty of attackers that have become rampant and are causing trouble for everyone. Lots of people every day get their data stolen and even money since they don't use VPN services. If you're also using the internet, don't wait for this to happen!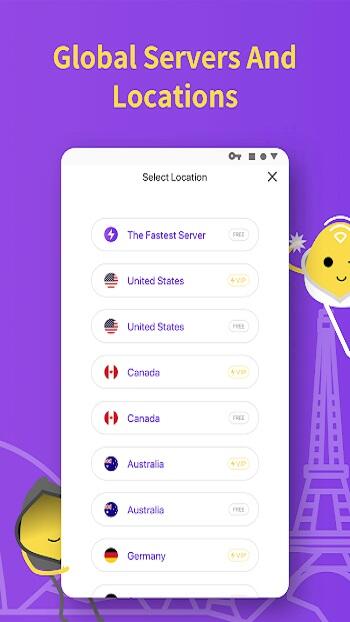 Use Potato VPN so you can protect your data from online attackers that are trying to steal them. There are plenty of companies that pay for customer's data so they can sell them products online. Also, there are malicious people that are willing to attack your device to steal your data or even your money! Because of this, it's important to use this app so you can protect your IP address. Here, you can access up to 6 servers that are available around the world.
The app also allows you to access restricted sites and content effortlessly. Most of all, this is completely free!
Potato VPN Features
If you're an internet user, there's a high chance that your data might be in jeopardy. If you don't want anyone to steal it, use Potato VPN.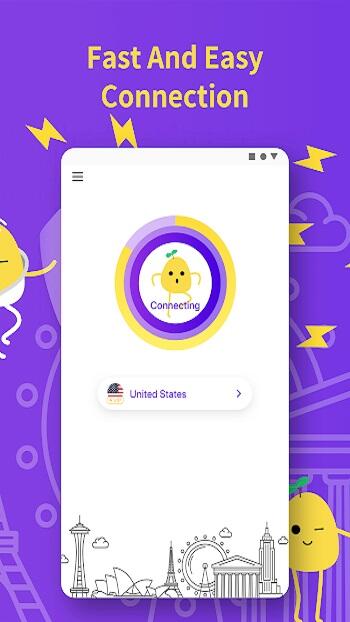 Protect Yourself Online – The internet allows us to access many sites online. Most importantly, we can connect with friends and family through social media sites like Facebook, Twitter, Instagram and many more. Today, we are more connected than ever and we access more content more than ever. But there are also downsides to using the internet such as exposing ourselves to the risk of attackers. When we use the internet without any VPN service, we're like going outside naked.
We must equip ourselves with Potato VPN so we can protect our identity and privacy online. Here, we can access 6 main servers from all over the world such as United States, United Kingdom, Canada, Singapore, India and Germany. Here, you can use proxy IP addresses so attackers won't be able to steal your data as they please. You also don't need to register or to use any credit card to use the app as it's completely free! Enjoy total protection today with this app.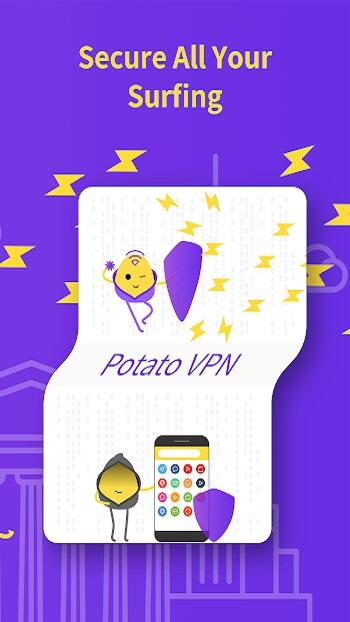 6 Main Servers – With Potato VPN, you can access 6 main servers from different countries around the world. This includes Canada, United Kingdom, Germany, United States, Singapore and India. Although the app allows you to connect automatically to the fastest server, you can still choose which server you want to connect to. This is done mainly when you want to access content that are only available in certain countries. Also, with the availability of these servers, you can ensure that you're connected all of the time.
No Registration Needed – What's different from this app to other VPN apps is that this one is free to use! Although there are ads, it's a good tradeoff considering you can protect your precious data online with the app. Also, you don't need to register and to use your credit card to use it for free. This is what makes this app such an effortless one to use.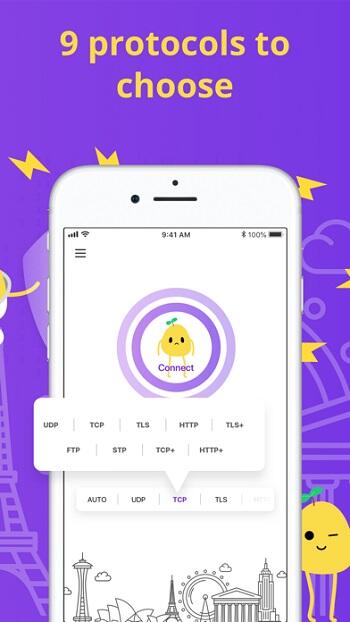 Access Any Content – You also don't need to worry about any website that are blocked on your country. With Potato VPN, you can access any website or content today! Just select a different server from a different country so that you can access the website today. This is useful especially for people who want to watch videos on YouTube.
Premium Features – Although this app is free, you can still for premium so you can access more servers! Enjoy total protection today.
Potato VPN APK
The internet provides us with many things today. It's a good idea to download Potato VPN to protect ourselves online!