Wrestling Empire APK 1.5.9
Are you a big fan of WWE? Download Wrestling Empire new update to get a game that only you can do! Play as your own character and fight against 350 opponents to win!
Millions of people adore wrestling especially WWE. Even though the sport is half-scripted, it's still entertaining to see for a lot of fans. We grew up with some memorable stars that became celebrities such as The Rock, John Cena, Batista and many more. But if you're just longing for some wrestling action, download Wrestling Empire now!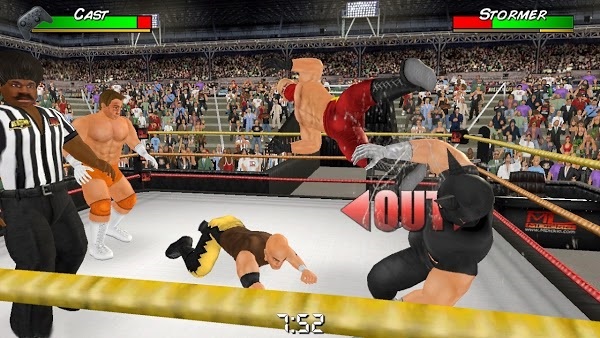 Release just this 2021, this game is already making waves! Here, you can create your own wrestling star! You can add your own name, stats, gimmicks and many more. Then, go on stage and fight against 350 pro wrestlers in 10 different rosters! Create the most shocking events and get sponsors to back you up until you go pro. Then, earn enough money to get more upgrades to become stronger and better! Can you conquer this world by strength?
A Fun Wrestling Game
When we're kids, we use to play wrestling with our siblings and replicate the special moves we see from our favorite stars. These was some fun times that you would love to bring back, right? In Wrestling Empire, you have the ability to create your own star to dominate the wrestling world! Create the most exciting fights and go against pros.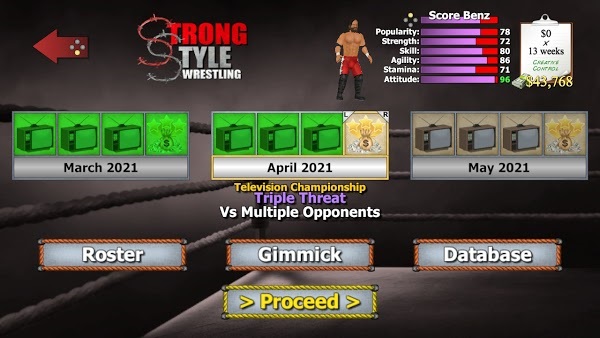 Produced by MDickie, this mobile game is a fresh release but it's already a popular one. In this game, you will enjoy the retro wrestling gaming style that the game offers. You can control your wrestler using the virtual pad and do sick combos using the different controls on the left. Punch, kick, grapple, and perform insane moves now and dominate the wrestling world! Here, there are over 350 wrestlers in total that you can fight against. Win against them so you can earn some money for some upgrades. When you're ready to go pro, you will then stop relying on sponsors! This game is a true wrestler's dream!
Capabilities of Wrestling Empire
Are you itching to wrestle someone? Perhaps you have dreams of conquering the wrestling world? Play Wrestling Empire now and see if you have the skills.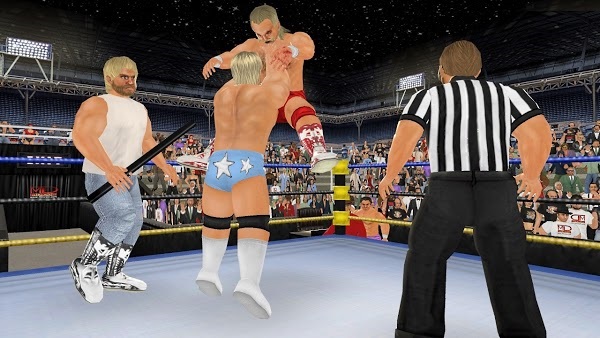 Enjoy Creating your Character – There are plenty of fighting and even wresting mobile games out there. But sometimes, these official games don't give the wrestling fans what they're looking for. However, Wrestling Empire is here to save the day! This game allows players to fully customize what they need! They will first select from a roster of players the character they want to play in career mode. Then you can customize the name, find a manager and also a partner if you want. But things aren't as easy in here! Your skills, popularity, strength and other stats matter the most when making decisions with other players. Try to win many matches first so you can attract many opportunities.
Unlock all characters – Here, you can unlock more characters by playing and winning matches! There are a lot of wrestlers that you can fight and partner with. Specifically, there are 350 opponents across 10 rosters! You will need to make the right moves backstage to gain popularity and strength. You won't just rely on your strength if you want to survive in the wrestling world!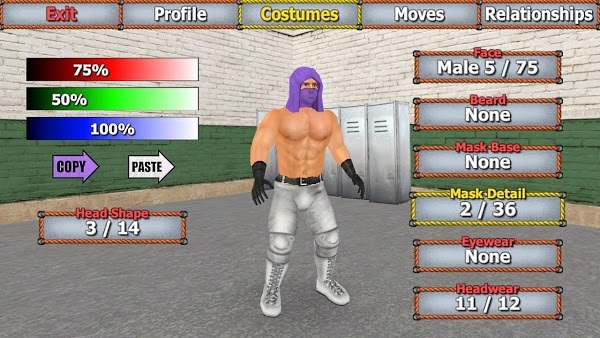 Play in a realistic wrestling match – What pumps out players in this game is the realistic wrestling matches. Here, you can kick, punch, grapple, choke and pretty much do everything a wrestler can do. You can also put the opponents outside the ring to punish them. But there are plenty of moves you can learn if you practice. There are front moves, rear moves, ground moves, crushes, attacks and even gestures. Try to learn them by combining different combos and practice them!
Earn money – Here, money is everything! You will earn them as you win many matches. Your wealth may also influence how other wrestlers and fans look at you. Try to accumulate many and upgrade a lot of your stats!
Retro graphics and controls – This game features a more realistic graphics and smoother frame rates for a more action-packed game. The retro graphics make it nostalgic. Here, the controls are everything. You must master them if you want to become a champion some day!
Wrestling Empire APK
Ready for your wrestling career? Download Wrestling Empire APK now and conquer the wrestling world with your strength.