World Conqueror 4 APK 1.9.2
Download World Conqueror 4 APK for Android and learn history while sharpening your strategy skills. Who knew history lessons could be so much fun?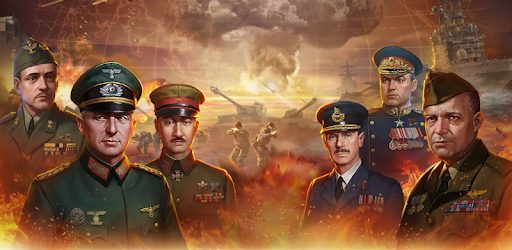 Most of our history classes were spent discussing war strategies. You then end up thinking, "If only they did this and that, they would have won." How about putting those plans to the ultimate test! Download World Conqueror 4 APK for free and apply your strategies without actually going to war.
We lose interest over strategy games sometimes because they lack one thing: a good story that we can relate to. You'll never experience that with World Conqueror 4 because it lets you relive significant moments in history that you only saw in books and movies before.
Sharpen your strategy skills and war tactics by exploring more than 100 campaigns realistically based on historical events. You're now the commander in crucial battles like the ones that took place in Stalingrad and Dunkirk that helped shaped the world as we see it today.
Lead your own army and see your country thrive once you download World Conqueror 4 APK. Best of all, you can download it for free!
Strategy Game with Amazing History Lessons
You'll never get bored learning history here. The game is developed in a way that you practice your strategy prowess while chronologically going through important World War 2 (WW2) battles. When you download the new version of World Conqueror 4 APK, you'll get the complete experience of its two main game modes called Scenario and Conquest.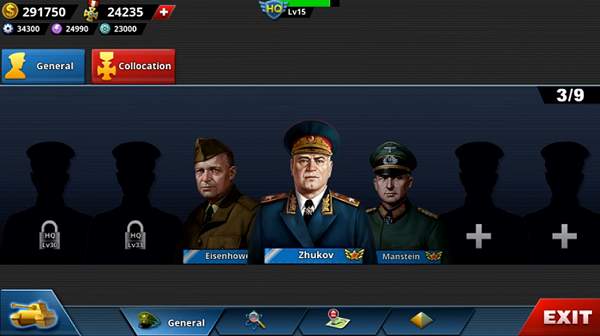 Scenario is what most games call the campaign mode. You go through one level to another by completing missions and challenges and earning rewards along the way.
It's best to spend as much time as possible in Scenario before jumping into Conquest. Pay attention to the guides that will show up in the Tutorial level. Here, you'll become familiar with the game controls and gameplay elements. It's the best way to learn about the various army units, weapons, and strategies that you can use as the challenges become more difficult later on.
Scenario is divided into four main levels named after four prominent war eras: WW2 Europe, WW2 Pacific, Cold War, and Modern War. Each is comprised of real-life battles that happened in different countries. There are more than 100 campaigns, remember?
Conquest is another game mode you'll spend most of your time in when you get the free World Conqueror 4 APK. This is patterned almost similar to Scenario, but the game mechanics are completely different.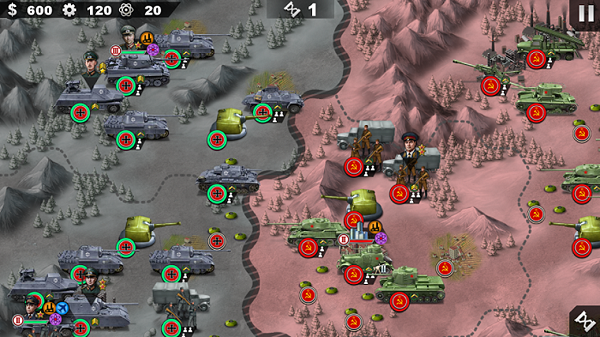 You'll first have access to the WW2 1939 era. You can pick an open country where you pretty much act as the nation's leader. This the ultimate strategy test and it's not all about the war in here. Conquest will also require you to test your skills in diplomacy, proving your worth to your allies, and declare war when necessary to assert political power.
Note that the available historical eras in Conquest depend on the levels you've completed in Scenario. For example, you can't open the WW2 1943 era in Conquest until you unlock WW2 Pacific in Scenario.
Straightforward Interface and Controls
World Conqueror 4 is a strategy game and it's going to really test your skills. With that said, you don't want to deal with confusing interface and game controls. Luckily, developer EasyTech was thoughtful enough to design the game without those unnecessary worries.
The interface of World Conqueror 4 is very straightforward, and you'll easily find what you're looking for – whether that's game settings, the in-game shop, or army upgrades. The game controls while you're going to war are also designed to be simple and with the right size to make sure you won't press the wrong button and ruin your entire strategy.
Graphics with Realistic Images of War Generals
If you're a gamer who appreciates good graphics, you'll definitely enjoy World Conqueror 4. Some load screens have photos from actual war events. Since war generals are some of the highlights of the game, it's only fitting that the game has the image of their faces with the right details. It's almost like looking at their actual pictures!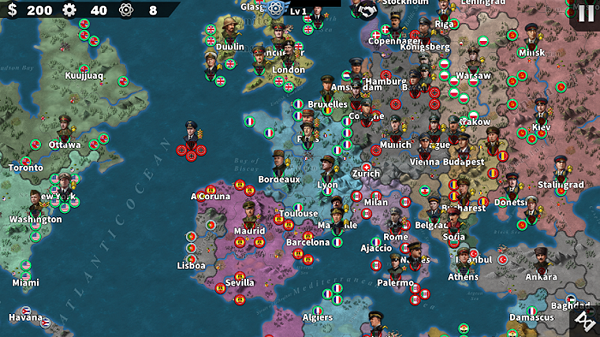 The latest version of World Conqueror 4 APK has updated graphics where there are much more details put into the terrains, tanks, and army units. You'll enjoy a thrilling war match while also looking at greatly drawn graphics. Don't forget: you can zoom in and out of the main map.
Be a Great War General – Follow These Tips
Going to war and leading a nation is not an easy task. Be sure to check out these tips before getting into action in World Conqueror 4.
Always pay attention to your Water and Food Supplies: An army without enough food and water is sure to face defeat. That's why in many wars, whether in ancient times or modern history, blocking the enemy's resources is a good strategy.
Luckily, World Conqueror 4 lets you control your supply. That also means you have to use them wisely. Some army units (the weaker ones) use fewer resources while those with more firepower and equipment require more food and water. You don't want to use up all your supplies in the middle of a war and see your soldiers face their demise.
Know when's the best time to attack: The best defense is a good offense. Keep an eye on the best opportunities to attack. For example, once the enemy's morale is low that's the best time to bring them the firepower. However, be wary of the morale level of your own army because this also makes you very vulnerable.
Invest in upgrades and get the best generals: Whenever you have enough money and resources, always consider upgrading your army units' power, your weapons, and technology. Doing so will ensure that you have access to the best artillery.
Don't hesitate to get the best generals. Some of the high-priced war generals in World Conqueror 4 are Dwight Eisenhower of the USA, Georgy Zhukov of the Soviet Union, and Erich von Manstein of Nazi Germany and they add to the combat effectiveness of your army. However, they really cost a lot of in-game money.
World Conqueror 4 APK
Waging war costs a lot of money and resources. The same is true in this game, so you may want to consider downloading a World Conqueror 4 APK that can purchase general cost to 1. Do what you have to and win your army that war!