Watermarbling APK 2.1.3
Download Watermarbling APK – latest version – for Android to get an awesome and simple creative game for adults and kids alike. Try it out now for the fun.
Unleash your inner creative. Download Watermarbling APK for Android now to get a simple and artistic game where you can create intricate patterns on objects by mixing water paints. This is a perfect game to relax and unwind with at the end of a busy day, as well as to let children play so that they can explore their more creative tendencies.
If you're looking for something simple, creative, and not too troublesome, then this is the game for you. It's incredibly easy to play Watermarbling – it doesn't require any special skills. All that it requires is that you have an urge to be sit back, relax, and enjoy one of the quaintest games that we've seen on Android for a long time.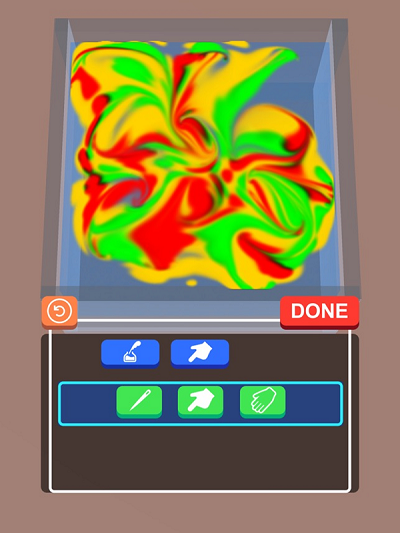 Who doesn't love being creative here and there? Even if your mind isn't so much inclined in that direction, it's still proven to be psychologically beneficial to allow yourself some time to explore your more artistic side once in a while. It allows you to back off from the everyday grey and blue and get into a more colorful rhythm.
Watermarbling all day long
If you are looking for that outlet, then download Watermarbling and get into the vibe. If you still need a little convincing or want to understand more about this game, then read on.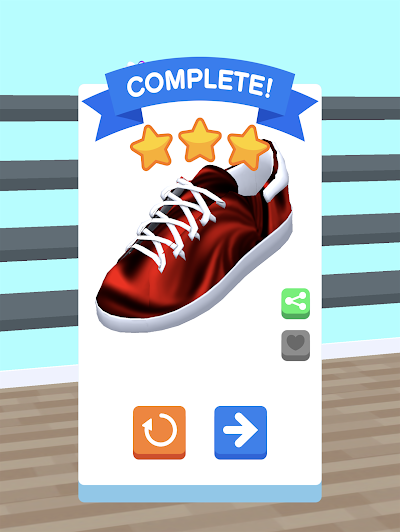 Simple mechanics. The game is very simple, really. Your task is to mix colors together to make an intricate mix, which you can then swipe to mix together before dipping things like shoes and slippers into it. The results are fun to see and you'll get graded out of three stars based on how much your shoe looks like a professional design. But don't worry, it's not difficult to get good results in this game – it's more about the process of mixing the paint together and enjoying the creativity that comes with it. In short, you don't have to put in much attention when playing through the game – you just have to enjoy yourself!
Relaxing. What better way to unwind on the journey home from work than by sitting back and playing a watercolor game? This might sound funny, but seriously, it's so easy and simple that it's hard not to feel immersed in the game. That's what makes it so much fun to play. If you're new to these kinds of games, then you've come to an interesting and meditative place. It's almost like ASMR – it's just so to the point that you can't really not enjoy it.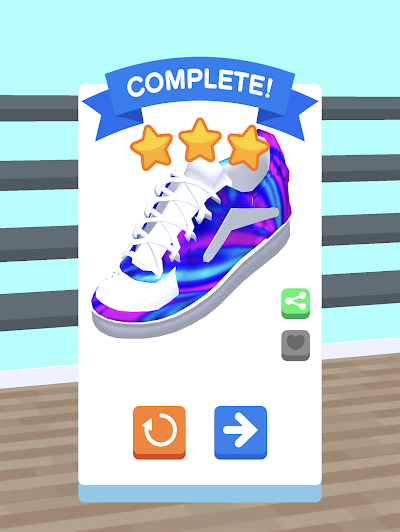 Ideal for children. If you've got kids, then this is the perfect game to give them to allow them to enjoy showing off their creative side. They'll have a great time playing through the game and expressing their artistic side. If they're not getting enough creative outlet – or if you just want them to stay quiet during a long drive or flight, then a game like this is perfect to keep them entertained. As you'd expect, there isn't any graphic content or adult stuff in this game.
Watermarbling APK
Want to get in on the awesome and simple Watermarbling action? Think you have what it takes to be the world's next great watermarbler? Download the game here for free and see what you could do with a mix of paint and some items to dip in it. Who knows, maybe you'll even unlock a new passion? Enjoy!