VPNIFY APK 2.1.6
Download VPNIFY APK latest version and hide your real IP address when online. It helps you to stay anonymous and secure when using the internet.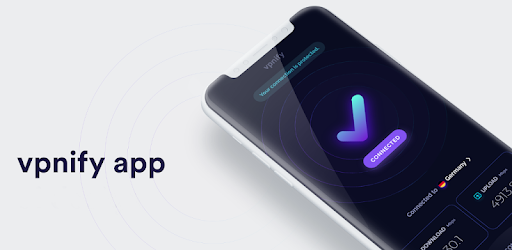 Comprehensive Details about VPNIFY APK
VPNIFY is a Virtual Private Network application ideal for promoting your security and privacy when using the internet. The app is simple to use as it only requires you to select a location and connect with just one click.
It encrypts your traffic, making it impossible for anyone to snoop on what you're doing online. It also changes your IP address, adding an extra layer of security.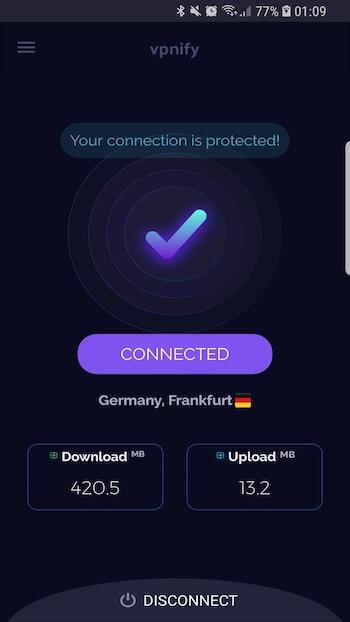 If you regularly use public Wi-Fi hotspots, VPNIFY is a must-have. It'll keep your data safe from prying eyes and help you to avoid being tracked.
Why You Need VPNIFY APK
Statistics show that cases of cybercrime are on the rise. This is especially true for those who use the internet regularly.
Many dangers lurk online, such as hackers, identity thieves, and government surveillance. By using VPNIFY, you can protect yourself from all of these threats.
VPNIFY is also useful for accessing blocked websites and content. By connecting to a server in a different country, you can bypass any restrictions that have been put in place.
If you're looking for a reliable and easy-to-use VPN, VPNIFY is a perfect choice. It has everything you need to keep your data safe and your identity hidden.
How to Use VPNIFY APK - Step-by-Step Guide
Using VPNIFY is straightforward. Here's how:
Download VPNIFY App. This application is available for both Android and iOS devices.

Select a server location from the list of available options. You can choose from servers in over 50 countries around the world.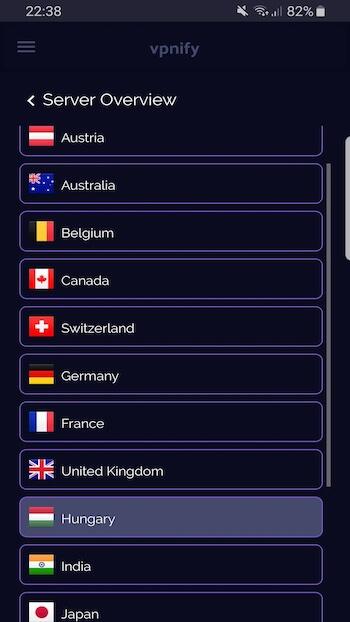 Connect to the VPN server by clicking on the "Connect" button. Once connected, you will be sure to browse the internet safely and securely.
VPNIFY is one of the best VPN apps available. It is simple to use and provides a high level of security and privacy.
Get Freedom to Browse Any Website
This VPN application helps you to access all the content you want, regardless of the location. Here is why:
Incognito Browsing.

The app uses tunneling technology to encrypt your traffic, making it impossible for anyone to track you. All your traffic is routed through a secure server so that your identity remains hidden.

Bypass geo-restrictions.

You can remove IP bans and restrictions. This allows you to bypass any restrictions that have been placed on websites and content.

Incredible Browsing Speeds.

This app uses the latest VPN protocols to deliver fast and reliable connections. You can enjoy smooth streaming and browsing without any buffering or lag.

Remove Firewall Restrictions.

This application helps you to overcome firewalls that have been put in place by your network administrator. This is perfect for those who want to access blocked websites at work or school.

Hotspot Shield Security.

The app uses a Hotspot Shield to protect your data. This ensures that all your traffic is securely encrypted and safe from prying eyes.
High-Level Security Features
Military-Grade Encryption.

This app uses AES-256 bit encryption to protect your data. This is the same level of encryption used by governments and financial institutions.

Zero Logging Policy.

This app doesn't keep any logs of your traffic or activity. This means that your identity remains completely hidden at all times.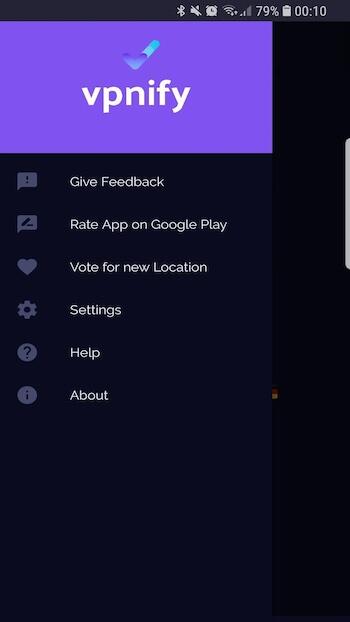 Automatic Kill Switch.

If your connection is lost, the kill switch will immediately block all traffic to and from your device. This prevents your data from being exposed.

DNS Leak Protection.

DNS leaks can expose your identity and location. This app uses DNS leak protection to prevent this from happening.

Fake IP Address.

This app gives you a fake IP address that makes it impossible for anyone to track your real location.
Other Outstanding Features of VPNIFY APK
Quick & Easy Connection.

This app takes just seconds to connect.

User-Friendly Interface.

The app has a clean and simple interface that is easy to use.

Unlimited Bandwidth.

This means that you can stream and browse for as long as you want without restrictions.

No Registration Required.

You don't need to give private details/ register to use this app. Just download and install it on your device.

24/7 Customer Support.

If you ever have any problems, you can contact customer support 24/7.
Benefits of VPNIFY APK
Unlock School Blocks.

If your school has blocks in place that prevent you from accessing certain websites, this app can help you overcome them.

Get Past Government Censorship.

If your government has censored the internet, this app can help bypass those restrictions.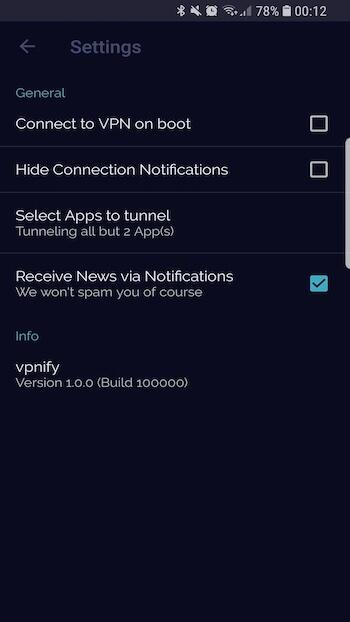 Enjoy Private Browsing.

This app provides you with a high level of security and privacy. Your identity and location will remain hidden at all times.

Avoid ISP Throttling.

ISPs can throttle your connection if they think you are using too much data. This app prevents that from happening.

Unlock Video Sites.

This app can help you unlock video streaming sites that are normally blocked in your country.

Unlock Social Media.

In some countries, social media sites are blocked. This app can help you to access them.

Play Call of Duty and PUBG Mobile from Anywhere.

This app helps you to bypass geo-restrictions, allowing you to play your favorite online games from anywhere in the world.
VPNIFY APK Download
If you want to access all the features of VPNIFY APK premium, you can download the VPNIFY APK 2022. It gives you access to all the features without restrictions.
It allows you to connect to any server in the world and browse the internet anonymously. You can also enjoy unlimited bandwidth and access to all the features of the app.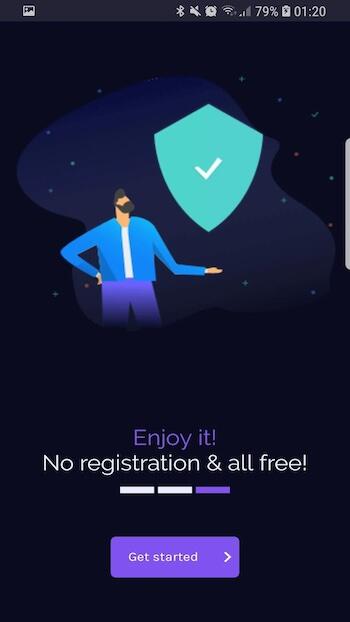 The VPNIFY APK free download is completely free to download and use. You don't need to root your device to install it.
Conclusion
VPNIFY APK is a great app for those who want to enjoy a high level of security and privacy. It offers a wide range of features that make it perfect for those who want to access blocked websites or bypass government censorship.
You can also download VPNIFY APK for Android to enjoy all the app's features. It is 100% free to download and use.