Bitdefender VPN APK 2.0.0.120
Download Bitdefender VPN APK to enjoy ultra-fast VPN with expert security. Secure browsing on public Wi-Fi hotspots and access your favorite websites anywhere.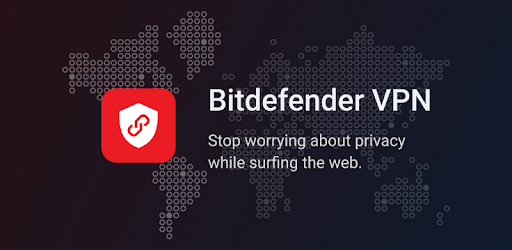 | | |
| --- | --- |
| Name | Bitdefender VPN |
| Updated | |
| Compatible with | Android 5.0+ |
| Last version | 2.0.0.120 |
| Size | 40.59 Mb |
| Category | Tools |
| Developer | Bitdefender |
| Price | Free |
| Google Play Link | com.bitdefender.vpn |
Bitdefender VPN APK
Bitdefender VPN APK is a mobile application developed by Bitdefender and released in July 2020. The app has gotten over 500 thousand downloads along with favorable ratings and reviews thanks to its unique features. Individuals searching for a swift VPN application should download Bitdefender as it ensures secure access to the internet. Get the fantastic app on your Android, Mac, Windows and iOS device.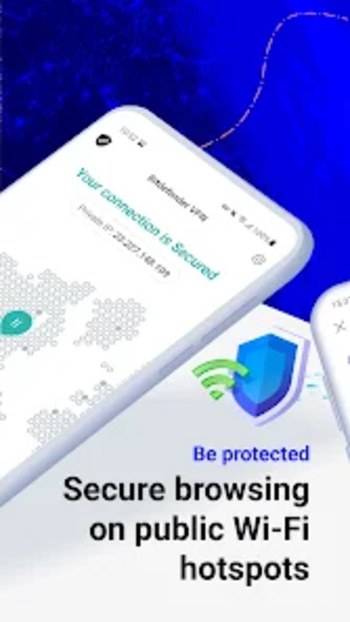 An In-Depth Description of Bitdefender VPN APK
If you have been searching for an app to fix your VPN problems, then you should try Bitdefender VPN APK. These days, some inconveniences arise from individuals being unable to access their favorite applications on their smartphones. Some applications and games cannot be accessed on your mobile devices for various reasons, which may include screen resolution, country of residence, and operation system version.
These days, losing your data and privacy to internet hackers, agencies and scammers are pretty standard. Unfortunate occurrences like this happen due to the level of internet usage and the moving from one site to another. We become vulnerable to privacy attacks and lose essential information when we expose ourselves to unsecured data and applications, websites that are censored and blocked, internet connections, hosts or Wi-Fi that are unsecured.
In the process of these events taking place, we end up losing vital data, money and even our privacy to these spammers and internet hackers. Huge amounts of cash would be lost, and information that could be life-changing could surface from nowhere, leading you to a dreadful situation. What can be done in cases like this where we experience vulnerability through our devices and become prone to hacking? There are various solutions to help us come out safely from dreadful situations like this.
Bitdefender VPN is a mobile application that saves you from having bad experiences when you surf the internet. When installed on your smartphone, the application secures your device and protects it from all kinds of malicious attacks and activities. Bitdefender VPN APK is defect free and offers users the necessary security needed to prevent them from malicious attacks, data leaks, agencies, spammers, and hackers.
Through this software, you can rest assured that your devices are protected from virus attacks and malware when permission is allowed. Bitdefender VPN APK download offers the freedom to surf the internet as much as you want anonymously and securely without worrying about anyone intruding on your privacy or personal information. The autopilot mode ensures that your device is standard on your device. High security is assured on your account and your applications at all times.
Asides from ensuring you have continuous access to your favorite applications, the application protects your wearable device using premium methods. With the application, users are now protected from every attack and internet content used to access their private information of you. The application allows users to activate smart pins and locks to apps for information encryption. Every application you download is protected, and you can freely use it without worrying about being hacked.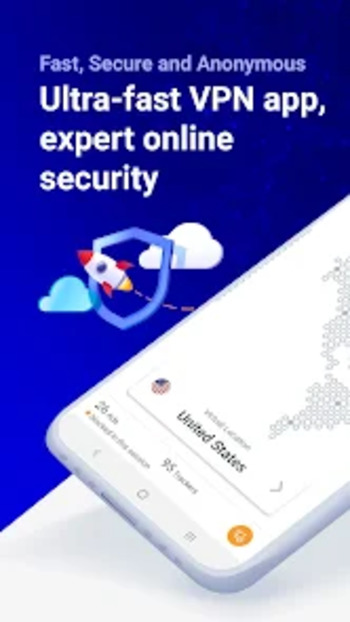 Bitdefender VPN APK
Individuals can download the Bitdefender VPN APK here to utilize it without encountering any problems or in-app transactions. Installing random passwords and biometrics to your application, accounts, and identification are all ways to safeguard your smartphone at a high cost using recognizable tools. Downloading this application on your smartphone will give your smartphone and Android wearables maximum protection. You can provide authorization here and experience the highest levels of protection on your smartphones, safeguarding every piece of information.
People can buy Bitdefender VPN APK for Android from our page and use it without any problems or in-app purchases. Installing unique passwords and fingerprints for your programs, domains, and recognition is an expensive approach to securing your smartphone using tried-and-true methods. If you install this software on your smartphone, all of your portable devices and gadgets will be well protected. You can enjoy the highest levels of security on your telephones, safeguarding all of your information by granting permission.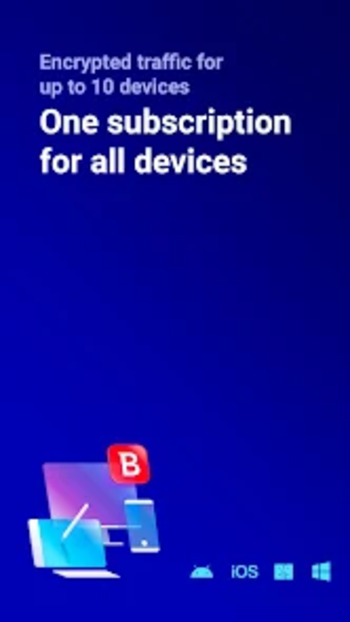 Features of Bitdefender VPN APK
Let us check out the features of Bitdefender VPN APK:
Apply Codes, Fingerprints, And Locks To Defend Apps
Individuals' privacy and data are always protected by Bitdefender VPN APK's latest version, and there has never been an instance of defection. While browsing increases our vulnerability to these assaults, it also helps you remain anonymous online by disguising the IP address and connecting you to several services. Consequently, users can safely browse a variety of filtered and banned content. Attach smart locks and biometrics to your accounts, IDs, and applications. You can freely apply a variety of locks and protections to your applications and devices. Download the application on your mobile device to experience data protection and innovative protection never seen before.
Protect Your Data and Information
The system's protection and security procedures are excellent, and it integrates incredibly effortlessly and provides your device with iconic protection. You are shielded against all external attacks, harmful websites, phishing, organizations, hackers, and spammers. This means that whenever you surf anything, you'll have absolute security without any problems. Experience searching and secure surfing because the application will guard you against all viruses and malicious software. Additionally, the program consistently protects users from various threats and malicious problems. Your astonishment at its security measures on all of your Android gadgets and gadgets will be palpable.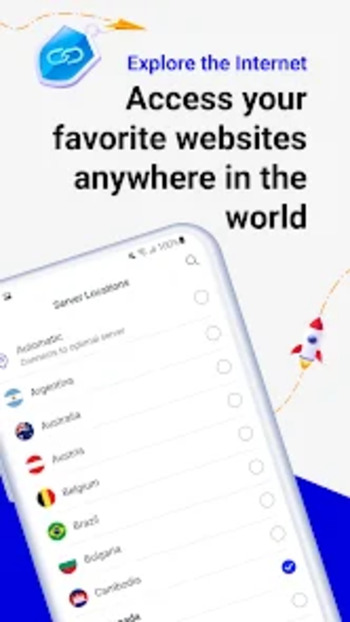 Final Thoughts
Use the top privacy and protection features on your smartphones with the Bitdefender VPN APK free download APK. Your smartphones are shielded from spammers, viruses, spyware, hostile attacks abroad, and other threats. Take advantage of the fantastic safety features and professional utilities to secure your application and services so that utmost safety is maintained. In any event, utilizing this paid app exposes you to cyberattacks, as opposed to the revised method, where everything is accessible for free. That's the ultimate VPN provider, and it never fails.