Ultra Custom Night APK v1.6.3
Download Ultra Custom Night APK if you love the FNAF game series. You will have to find the easiest way to avoid animatronics hell-bent to exterminate you.
| | |
| --- | --- |
| Name | Ultra Custom Night |
| Updated | |
| Compatible with | Android 5.0 + |
| Last version | v1.6.3 |
| Size | 1 GB |
| Category | Role Playing |
| Developer | KamilFirma |
| Price | Free |
Ultra Custom Night Android Game Analysis
FNAF Ultra Custom Night APK is a horror-based game that follows the Five Nights at Freddy's series. It has superior graphics and highly immersive sound systems to ensure that you enjoy every moment of the gameplay.
Additionally, this game has animatronics that can wreak havoc! As such, you must-have techniques to outsmart them every time they start their attacks.
Ideally, the game will challenge you to become a night guard at a deserted pizza store. You will think that it is just an ordinary job until the night comes! It is then that you realize the fierce enemies you will have to wade off.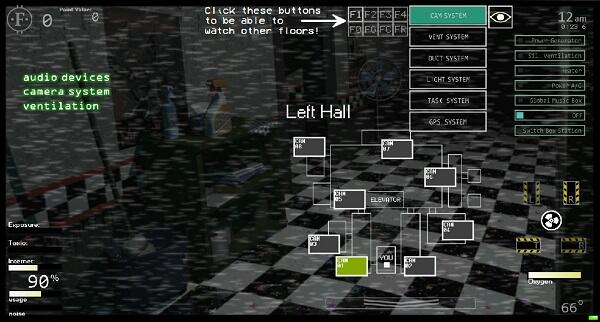 Are you ready for the task? Get the Ultra Custom Night Free Download Android and test your skills. The app is compatible with most Android devices with operating at 5.0+ system.
How to Play FNAF Ultra Custom Night APK
Just like any other FNAF game, the Ultra Custom Night download Android app has dangerous animatronics. You can control their movements using the cameras placed in different spots around the store. If you have ever played FNAF, this game should be straightforward to play.
The first step is to check the rooms for any suspicious movement or shadow, especially on the hallways. If you see anything, use the cameras to track the movement. The next action is to close the doors in that area to prevent animatronics from entering.
Furthermore, there are different kinds of animatronics in this game: Foxy, Freddy, Chica, Toy Bonnie, and BB. They can either be active or inactive at any moment. If they are active, you should prioritize closing the hall before checking the left room.
The other thing to guard against is draining your power! That is because you have limited energy at any time. Therefore, be mindful of what you do so that you can keep tabs on your power usage throughout the gameplay.
Unique Features of Ultra Custom Night Mobile Game
Additional Animatronics. Compared to other FNAF games, the Ultra Custom Night Android APK version has uniquely-designed animatronics. They include Balloon Boy, Mangle, and Puppet. It also includes more puppets than the previous versions.
Unique Game Modes. You can enjoy multiple game modes such as Custom Night and Challenge Night in this game app download Android. This shows just how much developers have invested to ensure that fans get a lot of variety while playing the game.
Classic Gameplay. As mentioned, the game is easy to play because it follows the rules of other FNAF games. You can use cameras placed all over the store to monitor animatronics movements. Apart from that, security doors are your best friends when fighting off dangerous animatronics! You will need them to block menacing characters from entering your room.


Power Management System. Every fan of FNAF would know that power is the most vital resource in this game series. You need to be able to monitor and manage your power usage every time you play so that you can enjoy extended gameplay. Otherwise, animatronics will attack and kill you!
Player Feedback System. Ultra Custom Night APK download Android offers a way to provide feedback on the gameplay. You must use this mode and let the developer know what you think of the game. This way, they can improve it and add even more features in future updates.
300 Robotic Dolls
The Ultra Custom Night Download APK offers 300 robotic dolls at launch. Like other games in this genre, you get to use the orbs and unlock new items, animatronics, and challenges.
The dolls have different levels of artificial intelligence (ranging from 0-20). As such, you get to choose the ones that are suitable for your gameplay.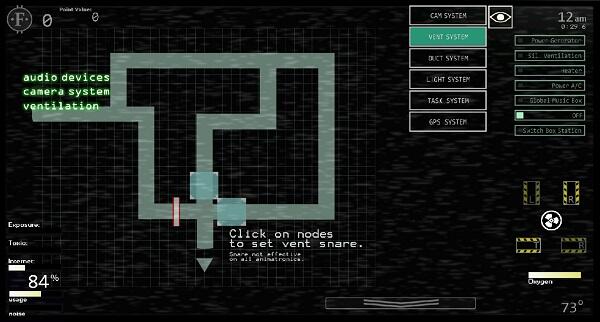 For instance, you can opt for the 0-level because it is easy to handle. On the other hand, you can go with 20-level if you want a challenging task! Remember that the higher the level of AI, the harder it will be to beat.
High-Level Customization Options
The Ultra Custom Night APK download Android platform boasts customization options that make it stand out from other FNAF games. You can even customize the gameplay by changing the difficulty levels!
In addition, players have the option of choosing from a wide range of animatronics. The entire lineup is different from those found in the previous versions.
For instance, you can focus on Toy Bonnie and Mangle rather than Foxy and Freddy. This is because this version has a lot of the two original ones! And if that's not enough, you can even unlock all kinds of characters and challenges by using in-game items such as orbs.
Amazing 3D Animations
The Five Nights at Freddy's Ultra Custom Night APK has stunning visuals that make it stand out from other FNAF games. The animatronics look realistic, and their movements are smooth. The night mode is impressive too! You can even use the camera to take stunning snapshots of your gameplay!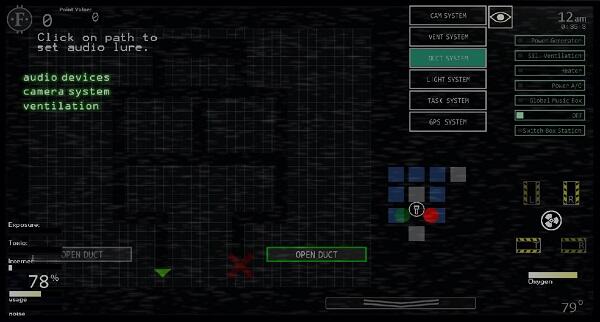 Even better, the game has super cool sound systems, and the lighting effects are impressive. Overall, you get a unique blend of entertainment and horror in this one!
Conclusion
The Five Nights at Freddy's Ultra Custom Night APK download is the ultimate FNAF game because it offers everything you would expect from a horror game! You can explore multiple game modes, customize your gameplay, and even enjoy stunning 3D graphics.