Last Cloudia APK 4.8.1
Download Last Cloudia APK – latest version – Free for Android and test your skills against fearsome characters in this game! Team up with beasts to defeat them.
RPG turn-based games have always been very popular with many types of players worldwide. They have interesting storylines and many characters you can play with. In Last Cloudia, humans and beasts coexist together in a world called Granzielia.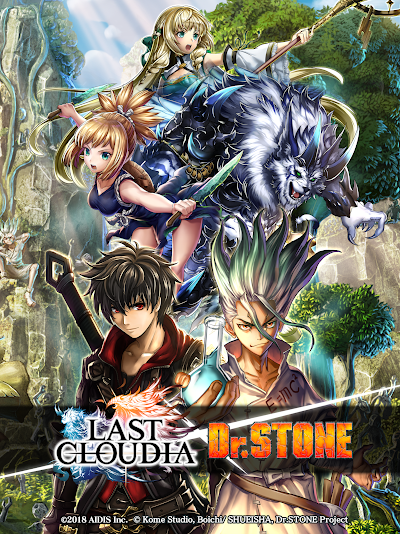 This game which has over 100 thousand downloads in Google Play Store is a must for RPG lovers. Why? It has all the elements that makes it such an attractive game. The graphics, the characters, effects and everything in between, all are executed to perfection. So, if you're looking for your next adventure, this game is for you. Read on to know more about it!
What is Last Cloudia?
People have always been fascinated with mysteries. They've always associated everything with a hint of mystery. Games aren't an exception. In fact, most games are all fantasy ones. The Last Cloudia is just like these games. It has every element you'll ever need for a successful one.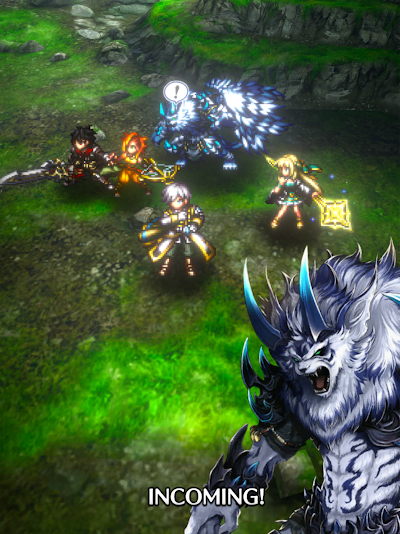 The Last Cloudia is a game by AIDIS. This role-playing game is set in the fictional world of Granzelia. In here, humans and beasts live together which makes for some exciting actions. Before this, there was a war started by the God of Ruin. But all of that has passed now and peace is on Granzelia. However, things began changing when the 12th Division of the Knight Brigade did a rescue mission to save a young woman.
Kyle was a young hot-blooded knight and Rei was a beast that got in the skyship of the Empire. Little did they know that this would be the start of something epic. And that's where the story begins in your quest to achieve victory in this game. This game offers a classic RPG game that's set in 2D. You'll have access to different characters, attacks, and epic quests in Last Cloudia. Everything is designed so that you can have an enjoyable battle experience while enjoying the storyline.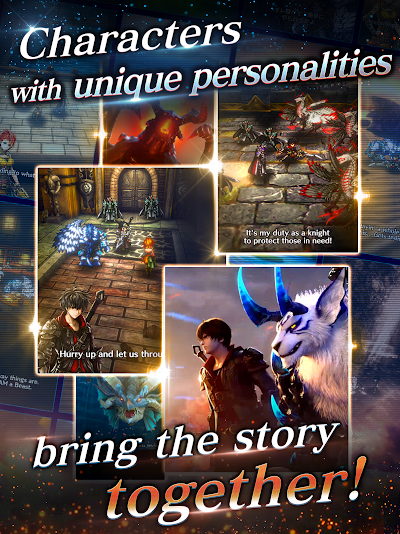 The battles in this game are real-time, giving you an adrenaline-pumping experience all the time. Plus, the flashy moves and the characters all combine for a very exciting gaming experience. To know more about this game, read on about its features.
Features of Last Cloudia
Last Cloudia may seem like your typical RPG game. However, it's unlike any game you've ever seen – for the most part. This game introduces new features as well as stunning graphics that will leave you speechless. Here are the features:
Customizable characters – In Last Cloudia, the characters are actually likeable. This means that they have distinct personalities that makes them unique. Last Cloudia has something called the character growth system where all the characters have equal chances to become the strongest of the part. This means that there are imbalanced characters as with other games. It's only up to you how you level them up especially if you favor some.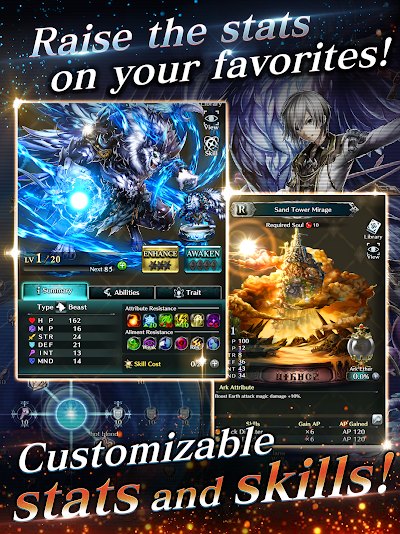 PvP – Another feature that will make players drool is the PvP option. In here, you can fight with other players using your strongest characters. As you know, fighting players from all over the world makes the game so much more exciting. In here, you can test your skills and the strength of your characters in real time. However, no two characters have the same stats so it's an uphill battle for victory. Then, you can also customize your favorites so you can form the ultimate party. Then you can use these to fight against other players worldwide. After fighting, you can also befriend them to fight them again in the future. Form bonds so you can beat stronger opponents every time.
Epic voiceovers and graphics – Another thing that this game stands out in are the graphics. The 3D graphics are modern enough to still pass in the metrics today. With more and more games being developed in the highest quality possible, Last Cloudia's graphics will truly blow you away. Sure, they are set in 2D but the character design and all the elements are enough to make you enjoy the game. Then the effects as you hit the enemies are realistic enough for an RPG game. Then, the voiceovers are also a delight to hear as your characters raise their voices in battles. But you can also hear them talk in the home screen when you enhance their abilities.
Easy controls – In this game, the controls are as easy as counting 1 to 3. In this game, the controls you need are just in front of you. You'll just tap the attack and select which ones you want. Then, you can also switch characters right in the menu. As for everything else, they're all straightforward and you just tap them as needed. The control scheme is great because it's so simple yet so fundamental. This means that everything you'll ever need is right within an arm's reach.
Captivating storyline – As mentioned, this game is set in the fictional world of Granzelia. In here, humans and beasts live together which makes for a pretty exciting action scenes. As you progress, the story also progresses. This makes the game such an enjoyable experience and not just an empty one.
Tips for Playing Last Cloudia
If you thought that Last Cloudia is just a simple RPG game, you're wrong! This one's different from all the others so you need some tips:
Don't overlevel your Arks early on – The cost for each Ark increases after leveling up. This means that you'll spend more orbs just to equip Arks in battle. Therefore, you'll have less resources in the future when it's time to upgrade spots and other arks. So the tip is to don't overdo it. Just because you have many resources now doesn't mean you have to spend it all. Be wise about every penny you spend in this game.
Last Cloudia APK
Last Cloudia is an epic game full of action and intense stories. If you want to play it without waiting a long time to upgrade your characters, just download!